FINANCIAL WELLNESS
•
December 2020
Why Employee Financial Health is Good Business
Your people look to you for financial guidance. Here's why employers should help employees improve their financial health.
If employee financial stress is left unchecked, it can have ripple effects throughout your company. It can hurt company culture, increase employee turnover, drive up healthcare expenditures, dent productivity and ultimately reduce profitability. With so much at stake, it is essential to look at ways you can help improve your employees' financial health.
Poor Financial Health Costs Time and Money
Fifty-eight percent of employees say that finances are their greatest source of stress, and 78% say it is a distraction at work.1 The link between stress and employee productivity is real—and it has a hard cost to employers. Consider these research findings:2
• Forty percent of job turnover is due to stress. Replacing an average employee costs 120%-200% of the salary of the position affected.
• Healthcare expenditures are nearly 50% greater for workers who report high levels of stress.
• According to the Consumer Financial Protection Bureau, financial stress can increase healthcare costs by about $400 per stressed employee annually.
• The average cost of absenteeism in a large company is more than $3.6 million per year.
• Presenteeism—when employees are present but not fully functioning because of illness, stress or other causes—can cost employers upwards of $3,922 per stressed employee annually.3, 4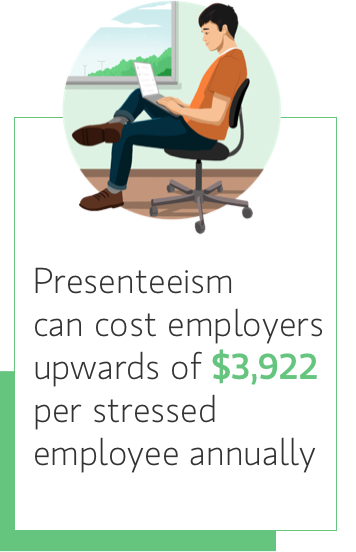 Employees Want Help
In years past, employers may have shied away from offering financial wellness tools as they believed that financial matters were too personal for the workplace. But as it turns out, employees are looking to you for solutions. Seventy-four percent of employees say it's important for an employer to offer financial wellness benefits, and 71% feel comfortable getting personal finance support from a financial professional at work. In addition, 60% of employees say they would be more likely to stay at a job that provided useful financial wellness programs.5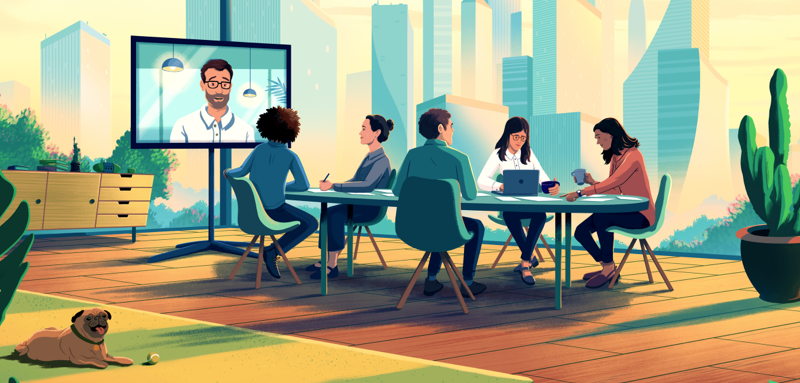 Develop a Plan for Financial Fitness
If you wanted to run a marathon, how would you prepare? Chances are you would follow a training regimen in order to be in peak health for race. As with physical health, in order to help your employees achieve optimal financial health, establishing a financial fitness plan is key.6
Here are seven steps to develop an effective Employee Financial Health Strategy:
1. Understand the opportunity:
The first step is acknowledging the problem. Financial stress is an issue with significant consequences, but it also presents an opportunity for an investment in employee financial health.
2. Align your organization:
It is important to get everyone on board with your financial wellness initiatives. From human resources managers to senior leadership, the success of your program will rely heavily on support from various stakeholders across the organization.
3. Talk to your employees:
Every organization is different, and your wellness program should reflect the people it is designed to help. To identify the right solutions for your employee base, you will need to hear directly from your workers. Anonymous surveys, focus groups or more detailed assessments can help you garner honest insights from your employees.
4. Identify and implement solutions:
Your company's financial health strategy should be based on the information gathered from your employee research. Your solutions could entail emergency savings or income smoothing tools, student loan repayment options, debt management and budgeting help, or even retirement income strategies or social security education.
5. Drive engagement:
A program cannot be effective if your employees don't engage with it. Effective communication to your employees is crucial. However, it shouldn't stop there. It's important to cultivate interest and action; companies need people signing up and engaging with the right programs and solutions. Applying principles of behavioral economics, such as nudges, incentives and default enrollment, can help.
6. Measure success:
Success comes in many forms. An effective measurement strategy would include capturing employee feedback, tracking initiatives and identifying ways to drive further usage and engagement. It's important for companies to be transparent in communicating their goals and results throughout the organization.
7. Commit to improvement:
Stick to it. Reducing financial stress and improving financial health takes time, but it will be worth it in the end. Your commitment to prioritizing financial health will help improve the lives of your employees and is undoubtedly good for business.
Connect with Us
Learn more how we can help your organization. Fill out the form below and a representative will get back to you.
1. Financial Health Network, "Better for Employees, Better for Business," accessed October 2020
2. University of Massachusetts Lowell, "The Financial Costs of Job Stress," accessed October 2020
3. PwC's 8th Annual Financial Wellness SurveyPwC US, 2019, accessed October 2020
4. Based on avg. hourly wage of $25.14. Source: Trading Economics. "United States Average Hourly Wages. 1964-2020" accessed October 2020
5. Financial Health Network, "Better for Employees, Better for Business," accessed October 2020
6. CFSI, "Employee Financial Health: How Companies Can Invest in Workplace Wellness," accessed October 2020


© 2020 Morgan Stanley Smith Barney LLC. Member SIPC.
CRC#3230054 09/2020