Book Tracker
For each eagle made, we're donating $5,000 to Book Trust, which provides approximately 1,500 books to students in need.*
Countdown to the Championship
*Through a Morgan Stanley grant to Book Trust, we will donate $5,000 for each eagle up to but not exceeding $250,000.
Giving Back
Committed to
Helping Our Children
Justin Rose with one of the students benefiting from Book Trust and discovering the joy of reading.
Thanks to Book Trust and Morgan Stanley Eagles for Impact, children in need get to choose books they want to read.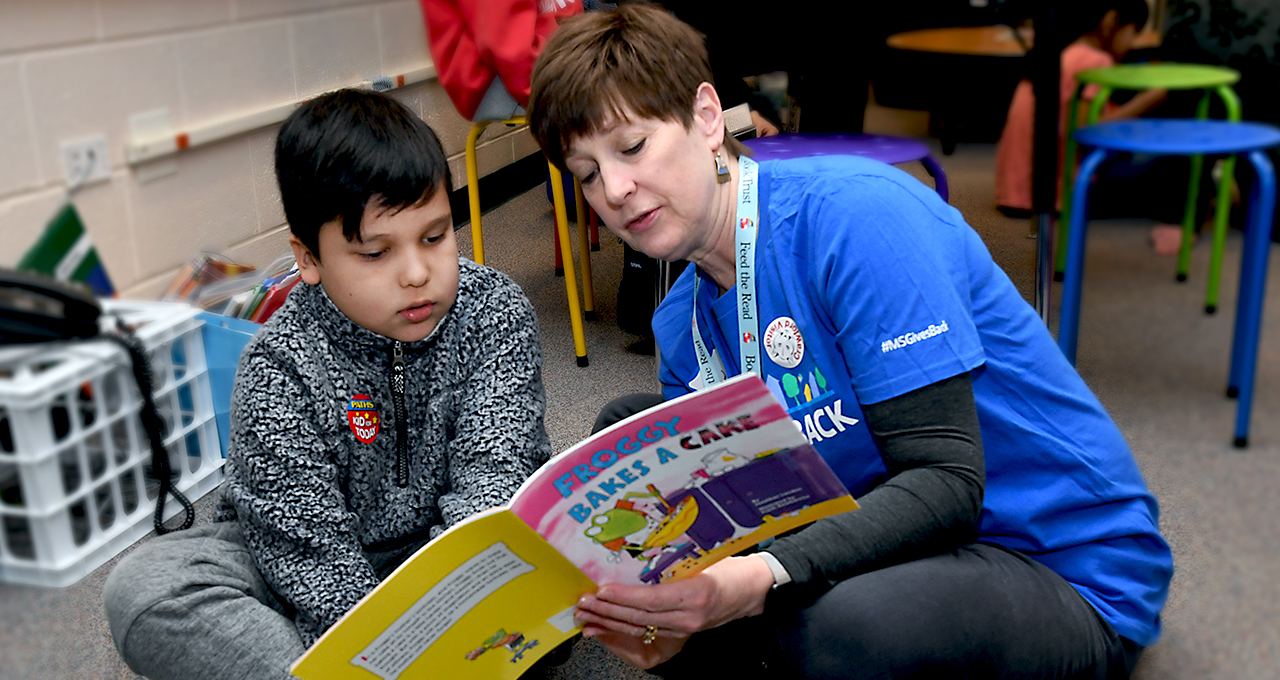 A Morgan Stanley volunteer with a student at a Book Trust "Feed the Read" celebration.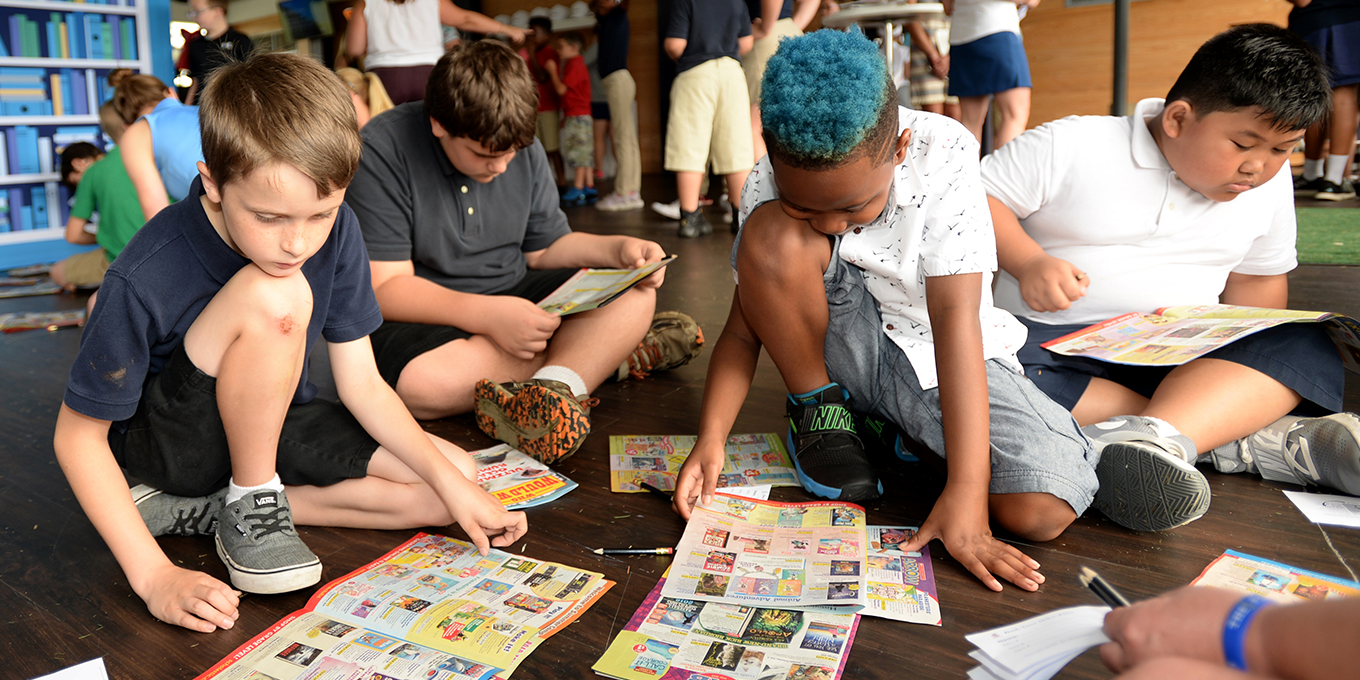 Kids pore over the Scholastic Book Club catalog to select books of their choice through Book Trust.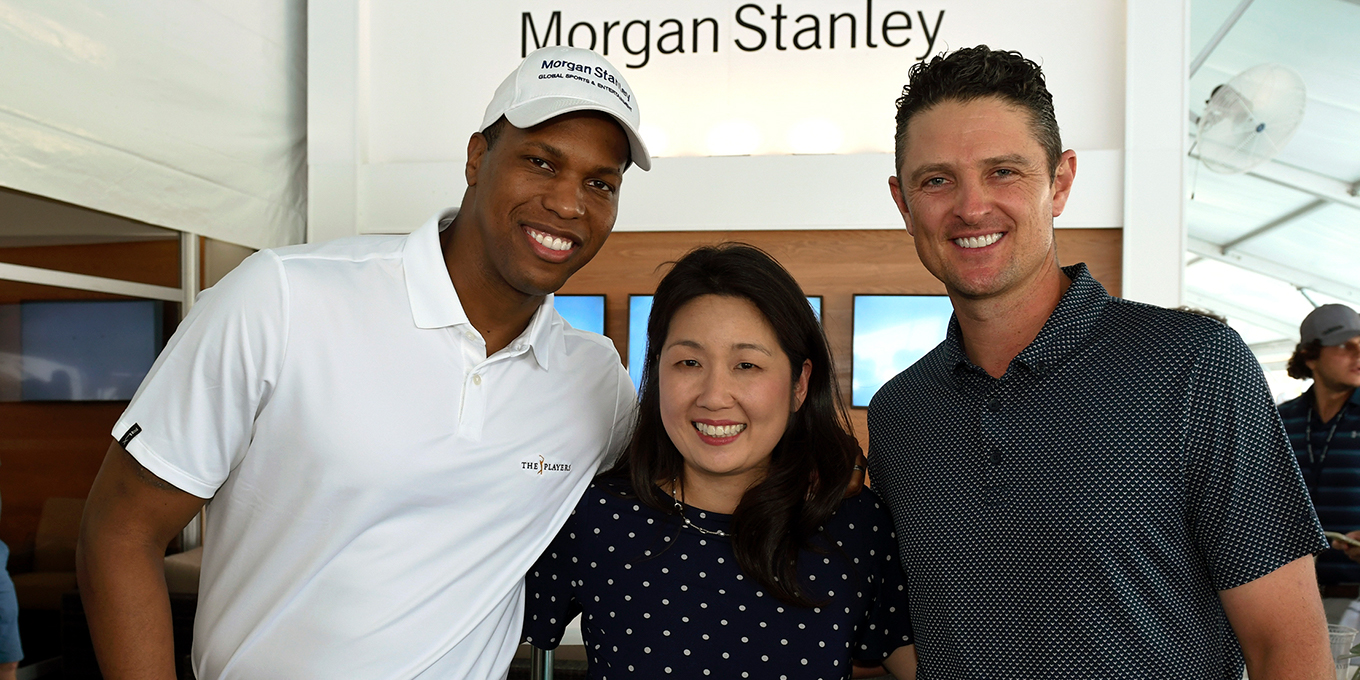 Justin Rose with Morgan Stanley's Mandell Crawley and Audrey Choi kicked off the 2018 Eagles for Impact Challenge at THE PLAYERS® Championship. #EagleUp
For more than 50 years, Morgan Stanley has been committed to giving children the opportunities needed to succeed. By partnering with communities in which we live and work, we strive to develop initiatives that provide children with the basic learning blocks for a bright future. Last year, Morgan Stanley donated 96,000 books to children in need thanks to a record-breaking number of eagles made at THE PLAYERS® Championship.
Giving Back
Journey of a
Book

Eagle Up!
Every time an Eagle is made, 1,500 books are donated to Book Trust's Program
The Program
Students at Book Trust partner schools from around the U.S. participate in the program
The Journey Begins
Each student chooses 1-3 books from the Scholastic catalog
The Eagle Has Landed
Books arrive and students celebrate the books in the classroom
Reading Time
Students read books in school independently or with a partner
The Joy of Reading
Students take books home to read with their families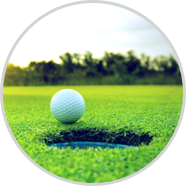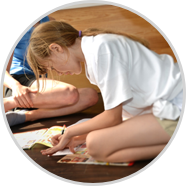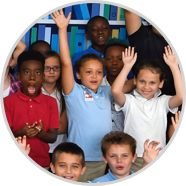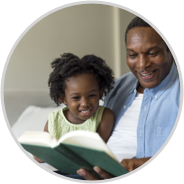 Eagle Up!
Every time an Eagle is made, 1,500 books are donated to Book Trust's Program
The Program
Students at Book Trust partner schools from around the U.S. participate in the program
The Journey Begins
Each student chooses 1-3 books from the Scholastic catalog
The Eagle Has Landed
Books arrive and students celebrate the books in the classroom
Reading Time
Students read books in school independently or with a partner
The Joy of Reading
Students take books home to read with their families