Learn about Morgan Stanley's Return to Work program convinced Catherine Suprun that she could return to investment banking and also raise her children.
As many women in investment banking know, combining work and motherhood is often a big challenge. A busy deal-making role leaves little time for family life, and taking a career break to raise kids can make it even harder to return to work in the world of corporate advisory and global capital markets.
Catherine Suprun, who took almost six years off work to raise children before finding Morgan Stanley's Return to Work program, was even warned at business school about how daunting it could be.
While finishing her MBA at Harvard in the early 2000s, Suprun attended a seminar about women in finance and work-life balance. "The bottom-line message was that if you care about your career, then just don't take any time off, because it's nearly impossible to get back on track."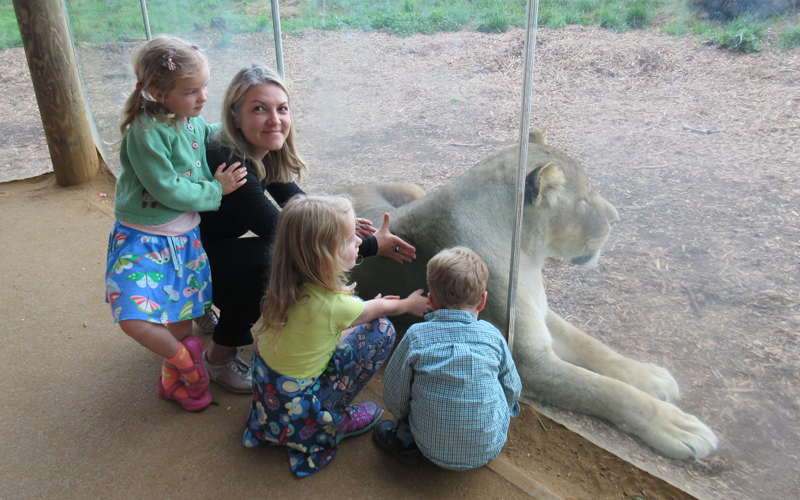 Catherine Suprun with her children Alexandra (5); Daria (7) and Matvey (4).
This became obvious to her when she worked as an investment banker, from 2004-2008, at J.P. Morgan and then Lehman Brothers.
"Business was booming and I was working 100-hour weeks," she recalls. "My husband and I wanted to start a family, but he was also in banking and working just as hard. We barely saw each other, and whenever I did manage to get a weekend off, he invariably didn't."
Determined to start a family, Suprun left Lehman Brothers in 2008 to join a large cosmetics firm. She and her husband then relocated to England, where he continued in banking while she raised their son and two daughters.
Suprun started planning a return to her career early last year, once her youngest went into nursery school. "Long hours aside, I really liked my work in banking. Although the job was demanding, it was also very stimulating. On top of that, I wanted to be around adults again, to have adult conversations and do adult things. I absolutely cherish my children, but making up new verses to 'The Wheels on the Bus' tune does not really utilize your entire skill set."
Suprun was keen to explore opportunities in banking, but was wary of the work-life balance and the "getting back on track" challenges that she'd heard about. What she discovered was that times have changed, at least to some degree.

"Nowadays there are more opportunities for women going back into banking after a break, especially with organizations like Morgan Stanley offering Return to Work initiatives," she says. "These kinds of programs are excellent because they open doors that would otherwise be closed, and provide advantages that you don't have if you try to simply network your way back."
Knowing how intense investment banking can be, Suprun doubted she could return to the kind of advisory roles she used to have and still have some control over her work hours. Then she found the firm's Return to Work program.
"Luckily, Morgan Stanley offered me a business-development role in the financial sponsors group." Her position involves working with different groups across the bank, tracking and sourcing deal opportunities for private-equity clients. "I'm back to being involved in deals, but this time, my work hours are more reasonable, and I get to have weekends to spend time with my family."