Annual University Photo Competition Reinforces Firm's Commitment to Giving Back.
Morgan Stanley is committed to advancing social responsibility through our work with clients, partners and our communities. In an effort to raise awareness of this commitment among candidates interested in joining our firm, Morgan Stanley dedicated this year's annual University Photo Competition to showcasing its core value of Giving Back. Named "Healthy Cities," this year's competition served as an extension of the global Morgan Stanley Healthy Cities campaign designed to bring together fundamentals every child needs for a healthy start in life: wellness, nutrition and play.
Over an eight-week period, students from 70 universities across the Americas, Asia, Europe, Middle East and Africa submitted photos that expressed their interpretation of a healthy city. The competition, launched in 2013 by Campus Recruiting, is a platform for students to showcase their creativity.
The entries were shortlisted to 15 photos by a panel of Morgan Stanley judges, which included Managing Director Joan Steinberg, Global Head of Philanthropy and President of the Morgan Stanley Foundation and Karen McQuaid, the curator of the Photographer's Gallery in London. Students were then invited to vote for their favorite to determine the winner.
"The photo competition is an excellent way to raise awareness of the firm's commitment to giving children a healthy start in life," said Steinberg. "Engaging the students gives them an understanding of Morgan Stanley and what we stand for – our culture of doing the right thing and giving back."
Jeremy Chen, a student from Technological University of Nanyang, was this year's global winner with "The Nordic Hike of Life." Chen described his photo as "The true meaning of a healthy city, where people embrace the spirit of togetherness and spending time in nature." He added, "A healthy city is one that promotes egalitarian values and ensures every single individual has the right to lead their own lives."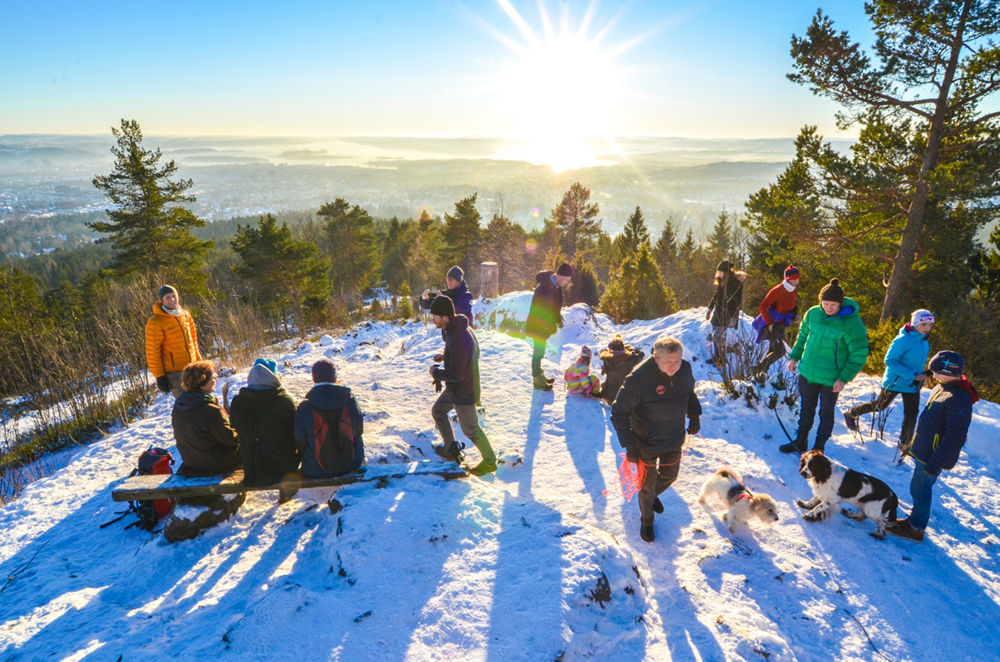 Tomasz Szykulski from Trinity College Dublin won the EMEA first prize with "The Wide Perspective." Tomasz explained his photo of the British Museum in London "as a metaphor for a healthy city that accommodates all its resources in a way that benefits both inhabitants and visitors, promotes and protects its history and culture, as well as develops respect to its past and environment."
First place for North America went to Johnny Xu from Yale University for "The Fountain of Youth," who said this photo not only signifies a sprouting and lively community but also represents the fountain of youth, which is truly the lifeblood of the cities in which we live. "I am very grateful to the Morgan Stanley team for providing a platform where students can showcase their perspectives on relevant issues in our society. It is much needed," he added.