FAME explained: Morgan Stanley's new mentoring program for Financial Advisors in Wealth Management for the NY-Metro Region.
Ready, Set, Go: New Mentoring Program Launched in NY-Metro Region
The current pandemic has brought unexpected twists that few could have anticipated. One significant change was the quick shift to near-universal remote work. Even for those who are established in their professions, the change from in-person work can create unanticipated complications in communication and collaboration.
The change to remote work has also meant missing enlightening and educational experiences by not hearing the inspirational "buzz" from experienced colleagues in the office, especially for those just starting out in their careers.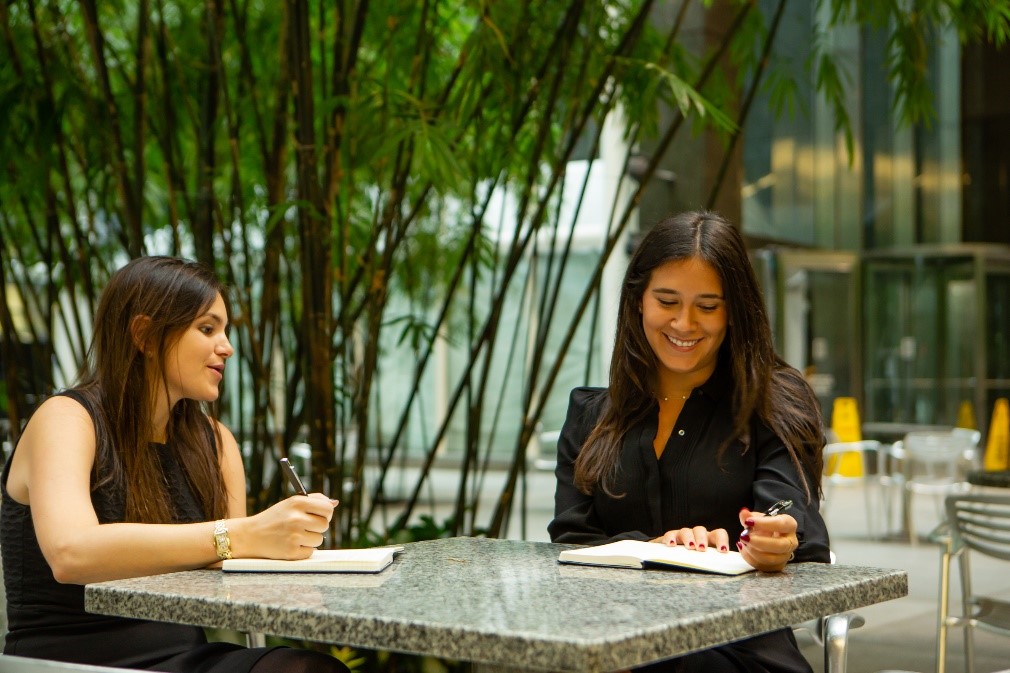 It has become even more important in today's environment to have someone you can reach out to for support and to learn from.
Whether markets are up or down, Financial Advisors learn from their more seasoned peers on how to support their clients. Then there's also the loss of potential connection with peers and mentors. It's especially important to ensure that women Financial Advisors don't get lost in the shuffle and continue to have learning and networking opportunities.
Adapting to this new work-from-home environment and the corresponding challenges, the Firm encouraged employees to innovate beyond the borders of company offices. And innovate everyone did.
Virtual meet-ups are the new normal. One mentee, Ara Talkov, meets with her mentor and a colleague.
FAME: Female – Active – Mentoring – Engagement
FAME is a new internal mentoring program in the Wealth Management division focused on building a two-way, mutually beneficial relationship for long-term career movement, where the mentor focuses on developing the mentee, and the mentee provides new perspectives and enthusiasm within the business and relationship.
The FAME program was put together by the Women in Wealth LIFT group, an advocacy and business development network of Morgan Stanley women from the NY-Metro Region dedicated to supporting peers to achieve business success and realize meaningful connections with their clients.

Two of the Mentoring Committee Co-Chairs, Emily Sax Bender and Chelsea Bernstein, are members of the LIFT committee council and both expressed keen interest in the importance of mentoring. Despite previous attempts, there was never an official NY-Metro Region mentoring program and the two were determined to get it done – and get it done right.

How do we add value to the women in our region, to lift them up to their full potential?
Building the program from the ground up, the team had many considerations, including the nomination process, pairing process, program structure, goals and what topics were to be highlighted. The detail and thought put into the FAME program resulted in 24 pairs of mentors and mentees, creating a blueprint that can be used for years to come. All this before having ever met in person.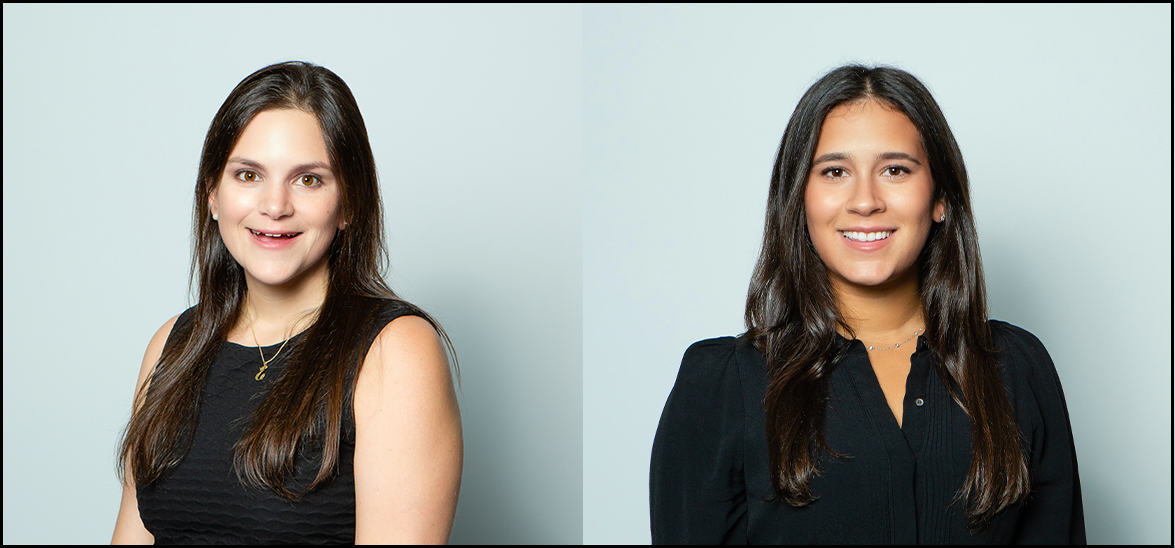 FAME Co-Founders, Emily Sax Bender and Chelsea Bernstein, work hard to bring change and opportunities.
Partnering the pairs was a task the team took on whole-heartedly. With a great deal of contemplation going into each grouping, there were several steps were taken to ensure success of this program.
First, mentor/mentee pairs were matched, with particular consideration given to unique backgrounds and expected goals for each woman. Second, each pair is required to commit time and have the bandwidth to support each other. Pairs must have at least one meeting a month to cement their relationship and work on achieving their growth objectives.
Third, the mentees were tasked with identifying three goals they hope to achieve within one year, to provide a measure metric. At the end of the year, participants will assess how well their goals were met. However, the main goal is to help each other learn and grow.

In addition to one-on-one mentoring, there are group events and activities like small breakout sessions for idea sharing and peer exchange

"Mentoring from a broader, Morgan Stanley perspective is so important. One of the things we all want to do is elevate our practices. There's power in the collective and there's so much power with all these relationships. Some of it is personal, some of it is business. We can learn from each other. When you look at us collectively, there's extra power in that," explained one mentor.
A Community of Hope, Inspiration and Change
One example of the types of virtual events held for the mentor/mentee pairs, occurred in October with Rachel Wilson, Head of Cybersecurity for Morgan Stanley Wealth Management. At the National Security Agency, Rachel ran cyber-exploitation missions against "our adversaries to keep the U.S. and her allies safe." Today, she leverages that experience to look at the Firm's networks, systems and applications.
Rachel has had her own successful experience as a mentee and shared her insights. Getting frank, Rachel described a mentor as a "truth teller who helps see the good and the bad." A proven method for mentees is to build tangible goals that are directly aligned to your businesses. For mentors, she believes a great sponsor talks about mentees in rooms that mentees are not in.

Rachel has simple advice for her those hoping to be mentees: "Be sure bets. Be fantastic. If you're being exceptional, your mentor is not going to be able to stop singing your praise."
Moving Forward, One Day at a Time
Consistent feedback from both the mentors and mentees is given to the FAME committee in order to ensure that they are finding constant value in the program. Now, more than four months into the program, the team is seeing great results.
I think anyone will tell you having a mentor has been a key aspect of their success and while you can't always force a partnership, we have been really lucky to pair some pretty awesome women to help them through this challenging time.
The goals remain:
Provide powerful mentorship to empower women in wealth management
Create a network of mentors and mentees who learn from each other
The team has seen just how much change can happen in a few short months; imagine what could happen a year from now, five years from now. As we invest in Financial Advisors, we work toward a more inclusive and equitable future.