The Black Leaders Forum brought together senior leaders from Wealth Management for targeted conversations, development and actions to achieve success.
In New York, Morgan Stanley hosted a Black Leaders Forum, an initiative developed to provide wealth management managers with an opportunity to hear from and provide solutions to senior leadership, enhance their leadership skills and competencies, and foster a sense of community to help participants build career momentum.
Mandell Crawley, Head of Private Wealth Management identified the Forum as "a great opportunity for the participants to directly engage with our senior leadership and to help them build relationships that will further propel them in their careers," he said. "We are a people and relationship business, and this is another way we are investing in our people to succeed."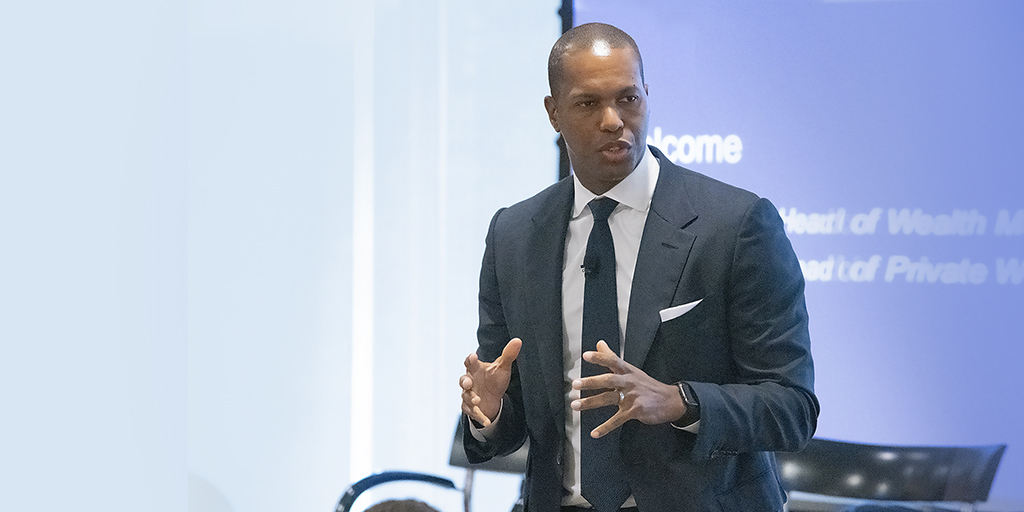 The two-day interactive experience was hosted by Morgan Stanley Wealth Management Diversity & Inclusion and included efficacy and leadership content from Korn Ferry. Through a combination of panels, workshops and targeted networking, the diverse leaders at the Forum participated in engaging, action-focused conversations with leaders from across the firm and looked inward to accelerate their personal and professional development through various frameworks and assessments. During one powerful segment, senior leaders listened to the attendees as they shared their experiences in corporate America and what the firm could do to become a destination of choice for black leaders.
"I believe the natural state of the world is diverse and we will not rest until we reflect that natural state," said Andy Saperstein, Head of Wealth Management, who set the stage for the Forum by highlighting the reasons for much of the business' success and outlined the strategy for its continued growth, which includes a focus on the attraction, engagement and retention of our diverse talent.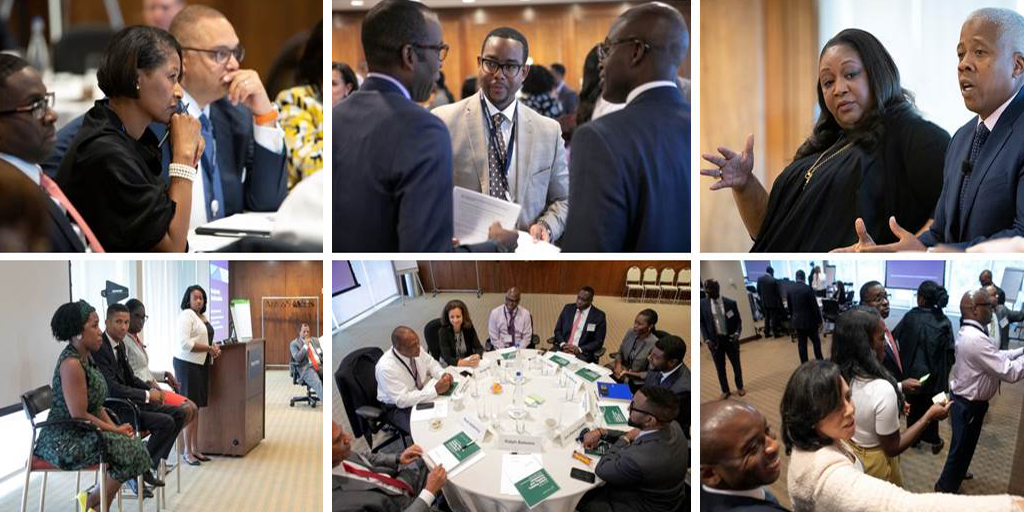 While the leadership and firm commitment were an important part of the experience, the main focus of the gathering was on the intentional development of the attendees. Through a series of professional development sessions, attendees heard from peers who shared their career journeys and strategies for overcoming hurdles. They also attended workshops designed to provide them with opportunities to enhance their skills and refine strategies to influence business outcomes, advocate for their careers, maximize sponsors and develop action plans to carry the impact forward.
During a panel discussion she moderated, Erika Kelly Regional Diversity Officer for the Central Region emphasized that we can learn more from our challenges than from our successes. "Sharing our past struggles is not always easy, but it is essential," she said.
Much of the work needed to achieve the firm's ambition will take place after the Forum. Strategies and processes are already in place which includes manager accountability and listening sessions that will continue the momentum, strengthen the community and align actions to advance the development and careers of the attendees. Success will require that we co-create sustainable strategies and that we all make the appropriate shifts in our behaviors and systems to enable our ambition.
At the event's close, attendees were reminded that while our excitement is high and our commitment is strong, there is still much work to be done and that we all have a critical role to play. Head of Wealth Management Human Resources Larry Frers said that the firm's goal is to attract top talent and challenged the participants to tap into their networks for talent that belongs at Morgan Stanley. "We need your assistance in figuring out how to close the gap," he said.
The results of Morgan Stanley's longstanding commitment to diversity are evidenced throughout the firm and are built on the continual focus of recruiting, developing and advancing the best and brightest to provide the experience that our clients expect and deserve.
"We are here because we are committed to growth and development. We are also here because our clients and communities need us," said Raymone Jackson, National Diversity Officer for Wealth Management. "They need our help in building the pathway between their financial aspiration and their current state. Let's continue to work tirelessly to develop our talents, strengthen our firm and support the leaders that are coming behind us," he said.