The right research, designed for the way you work
It's increasingly difficult to find the analysis you need when you need it. So we've redesigned our research to help you do your job.
watch video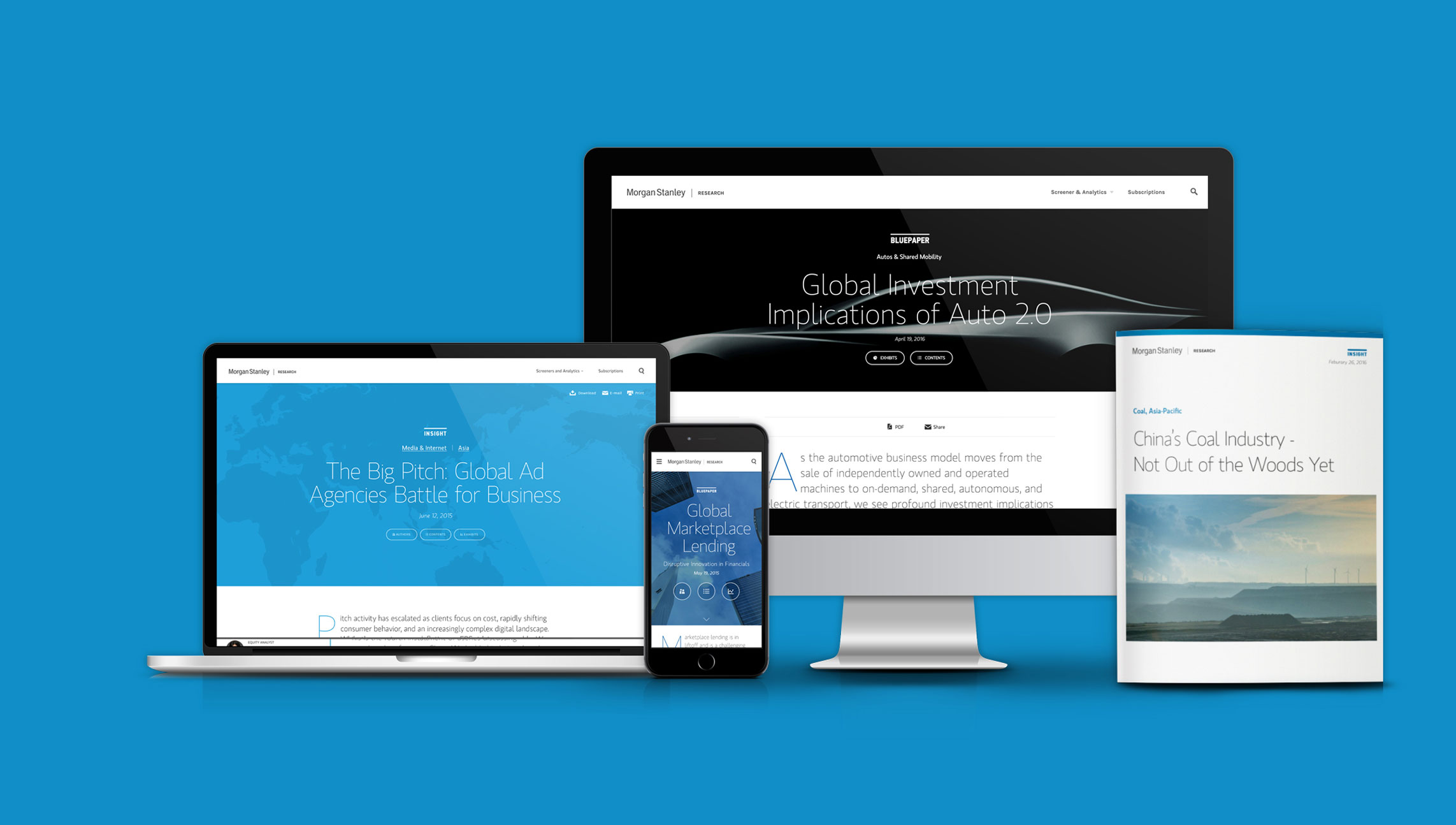 Five products designed to work for you

Bluepapers are long-term thematic reports debating the investment implications of systemic industry shifts or emergence of major macro themes.

Insights break new ground on key investment themes and debates, offering deep, proprietary analysis on topics ranging from single stocks to macroeconomics.

Ideas showcase high-conviction calls with forward-looking stock/industry/asset class/macro analyses.

Updates analyze news, events and data points that are relevant to investment debates.

Foundations distill in-depth knowledge of company, industry, asset class and macro fundamentals.
Exceptional insights
delivered simply