Will NextGen Steer Away from Car Ownership?
More than three-quarters of Morgan Stanley's NextGen summer interns believe that fully autonomous cars will be on roadways by the end of the deacde. Nearly one-half say car ownership won't even be necessary.
Is the Future of Gas-Powered Cars Running on Empty?
NextGen's taste in more sustainable autos may suggest the future of car ownership. 52% of Morgan Stanley's summer interns say they plan to buy a hybrid or fully-electric car in the next 5 years—and 23% have no plans to buy a car at all.
The Future of Shopping Is In NextGen's Hands
Almost 50% of Morgan Stanley's NextGen interns say they plan to spend more time buying products on their smartphone over the next three years—up 4% compared to our 2019 interns.
NextGen Shops for Clothing Online, But Is Still Minding the Store
The proportion of summer interns who prefer to shop in-store for apparel and footwear is almost identical to last year's survey, suggesting there is still a role for brick and mortar in a post-COVID world.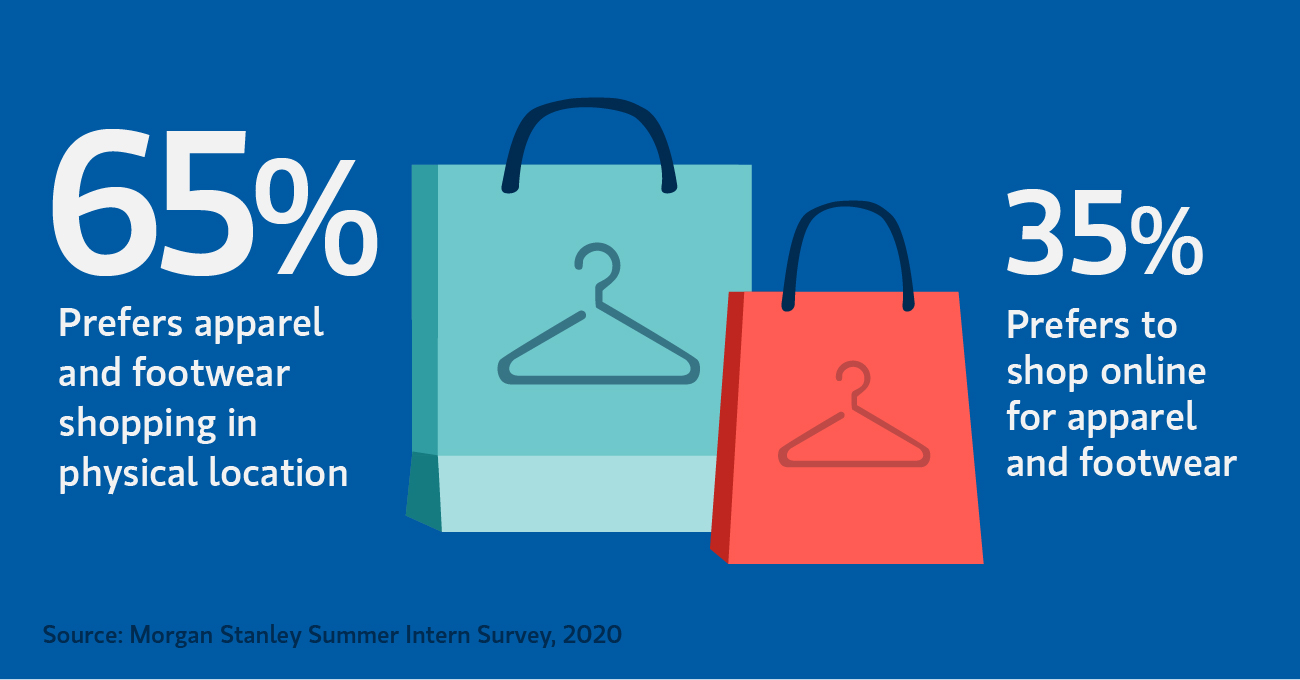 NextGen Not Naïve about Data Privacy
When asked how they value data privacy as they engage with media and technology companies, 63% of this year's summer interns say privacy is either "extremely important" or "very important" to them.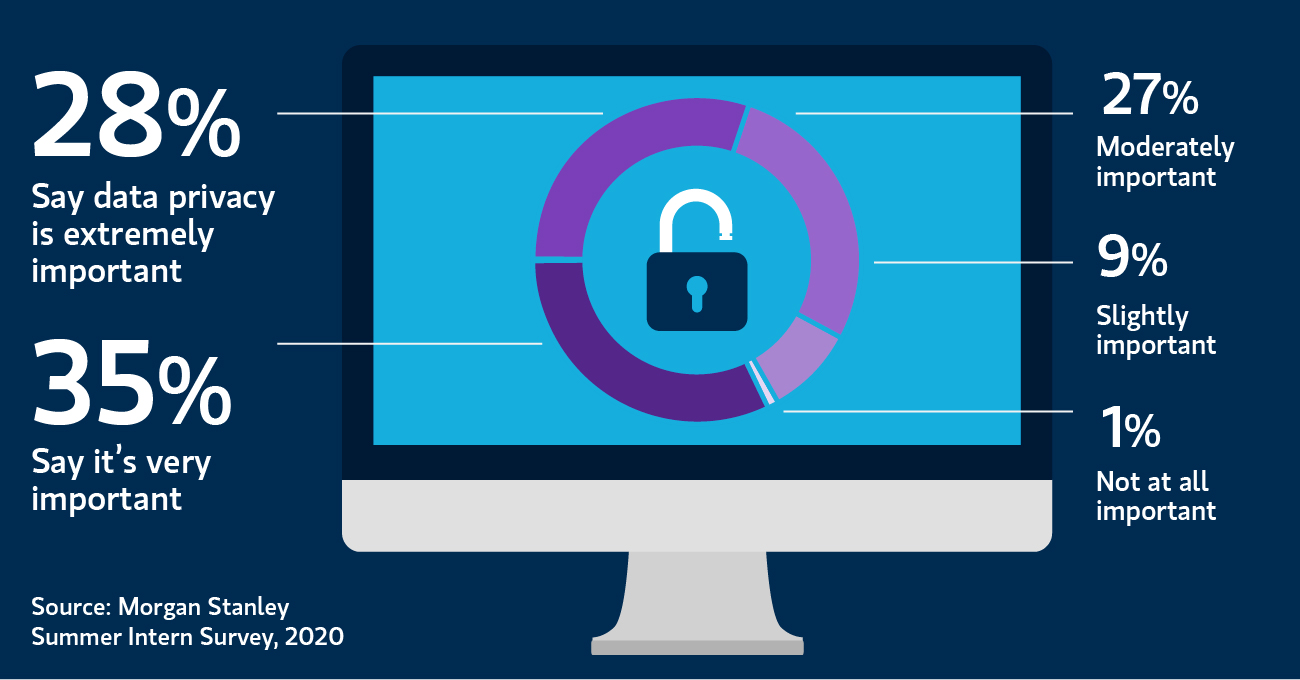 NextGen Gives Sustainability a Generational Green Light
Morgan Stanley's NextGen summer interns highlight the growing importance of sustainability, with interns increasing sustainability efforts across a variety of avenues.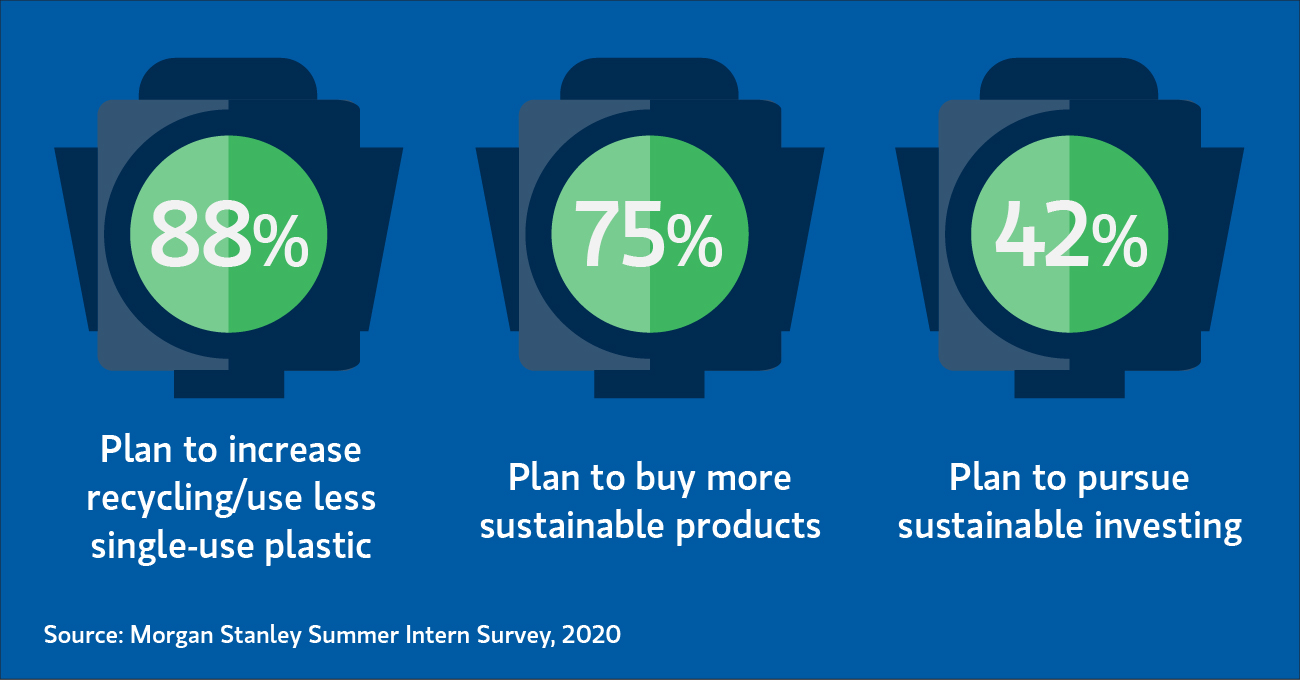 NextGen Views Sustainability as a Workplace Issue
Our Gen Z and Gen Y interns demonstrate strong convictions about the nature of the workplace. In addition to environmental impact, 23% cited diversity in the workplace as the #1 sustainability challenge over the next few years.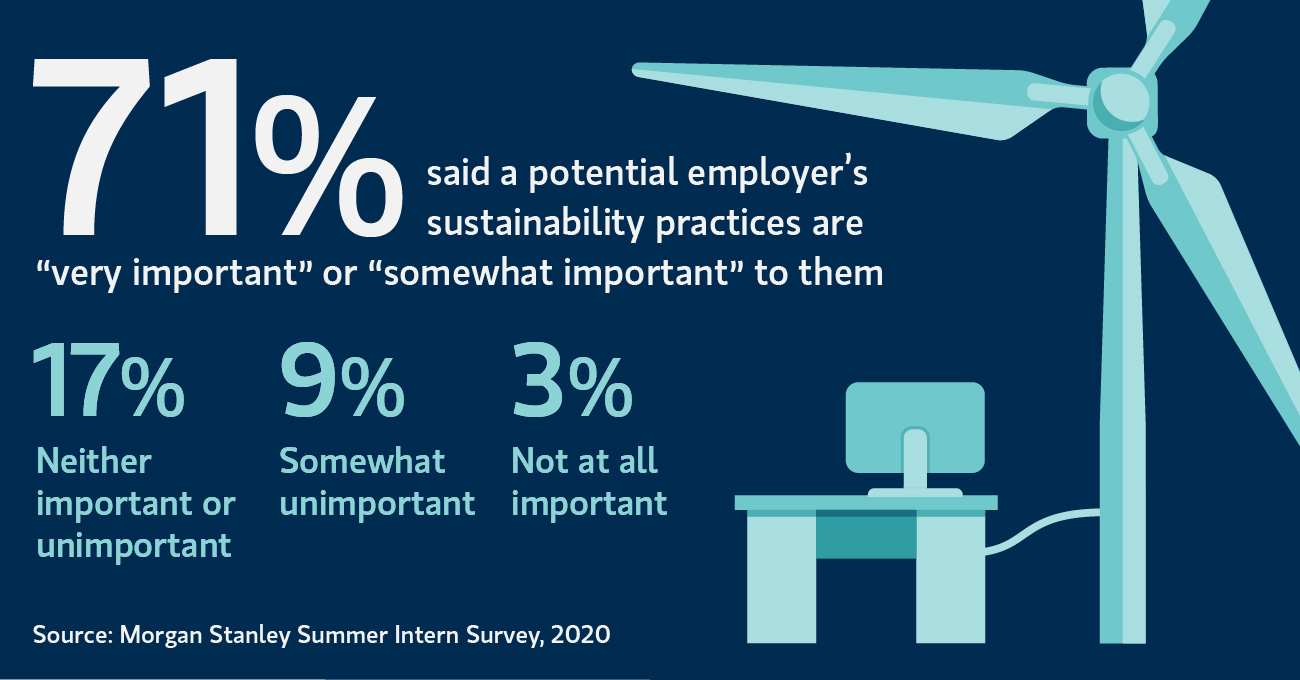 For more takeaways from Morgan Stanley's 2020 Summer Analyst survey, including a look at top brands across autos, internet, ridesharing, tech and more, ask your Morgan Stanley representative or Financial Advisor for the full report, "What's Trending in Disruption? Ask the Interns" (Aug 24, 2020). Plus, more Ideas from Morgan Stanley's thought leaders.