Orina Chang and Michelle Ward develop female financial advisors, empower women with financial literacy and preserve family wealth, values and legacy.
As women working in Wealth Management and active participants in Women In Wealth, one of Morgan Stanley's Employee Networks, Michelle Ward, Managing Director, Wealth Management, International Client Advisor, Family Wealth Director, and Orina Chang, Alternative Investments Director, Senior Portfolio Manager, International Client Advisor were bound to cross paths. As members of the New York Chapter, called LIFT, what would soon become clear was just how much the two had in common.
Sharing the same passion about empowering women, both internally and with global clients, Michelle and Orina have made it their mission to help develop female financial advisors, empower women with financial literacy, and preserve family wealth, values, and legacy.

"From the first conversation we had, we hit it off right away. I remember listening to everything she was saying; I just marveled at her ideas and how proactive she was. We have the same beliefs," explained Michelle.

Orina agreed, stating, "When I met Michelle, I was really impressed. She was always very helpful, and she's a very big producer; she's very busy, but she handles everything so easily."

They started to speak and share ideas more often. One of those ideas was to officially team up. , but the timing was never quite right – especially with the start of COVID-19. Yet, throughout the pandemic, Michelle and Orina continued to stay connected. Women in Wealth continued to host events – albeit virtually – and the New York Chapter continued many of their long standing networking opportunities. The two women continued to understand the other's business and values, and the power of working became undeniable.

Finally, in March 2022, their partnership was made official.

Their connection and shared passions led to the formation of an all-female financial advisory team: The Diamond Lake Wealth Management Group. Established by these two incredible women, the practice has a multi-cultural, multi-lingual and multi-regulatory focus that covers North America, South America and Asia using tax efficient cross border asset transfers by connecting ideas, products and services for multi-generational planning.

Despite having clients in different parts of the world, they find that their clients face similar challenges and they can lean on each other for innovative solutions.
What Sets Them Apart
I think we're both strong women. We have access to a large group of wealthy clients and we focus on what wealth means to them.
This approach means that they focus on both the personal and results-driven sides of assessing and managing portfolios, making the conversation more complete. Orina's experience and focus lies in managing assets and private equity deals. Michelle's long experience at the firm means that she has connections with the best resources to help clients optimize their wealth for their families and their communities.
They also actively use the strength of digital media to reach their audiences. Vincent (Vinny) Ferrara, Virtual Engagement Assistant for The Diamond Lake Wealth Management Group, helps run their digital media outreach, providing a key platform to spread financial literacy. Michelle and Orina can speak at several events a year, but only reach a limited number of people in person. However, social media extends their reach, allowing them to speak to exponentially more people globally, none more important than the young women exposed to their financial literacy messages.

Why Wealth Management & Empowering Women
In their careers, Orina and Michelle have had a lot of women come to them, interested in a similar career, yet cautious. "It's not that they don't have the skills to work in finance, they're intimidated; they think it's hard for women to break into and excel in this industry" explained Michelle.
Both women are committed to proving that belief incorrect, and hold themselves and other women they've connected with at the Firm as examples. They also emphasize that the business is objective, a benefit to women.

"In this industry what matters is how you can perform – and that's objectively measured. Taking out the subjectivity benefits women. We build our own success. I want to spread that message to young women," said Orina.

Michelle and Orina are dedicated to empowering women through education and mentoring. They want women to achieve financial flexibility so they can build work around their lives instead of building their lives around their work.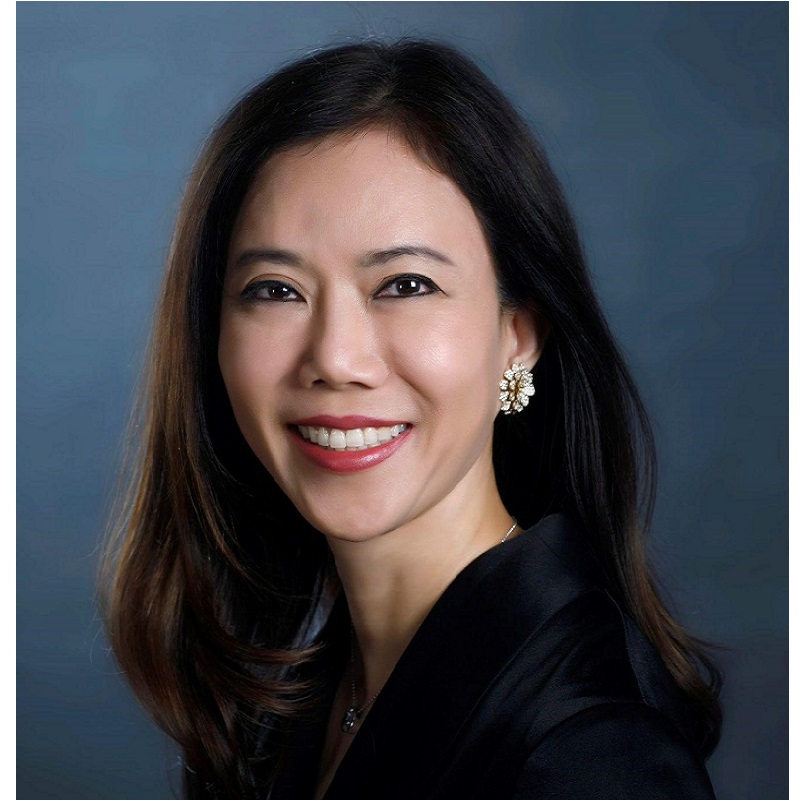 For women, there can be an outdated expectation to have to choose between caregiving or a career. In wealth management you don't have that issue. You can have it all.
These powerful women also participate in the important work of community outreach, envisioning a future where there are more women in finance. That means hosting events with students to expose them to what is often an unknown world and a career they had never considered. Because of COVID-19, Michelle and Orina have been able to accommodate more students, hosting several virtual events with hundreds of students as opposed to dozens who can attend in-person events.
They accept student resumes and speak to hiring managers, making invaluable connections for the students. They also arrange for young Financial Advisors to talk to students about what it's like to work at the Firm and make it real for them. Oftentimes, this can be the first introduction to finance for young women.
"Hopefully we are able to keep on reaching out to more students that way, because I think the industry really needs more female Financial Advisors," stated Orina.
It's not only women in the industry they want to support, it's also women around the world who have access to wealth, but haven't had financial education. For Orina and Michelle, it's their job and privilege to empower these women.

"As a financial advisor, when you look at a woman who's trying to manage her wealth, and you see that she doesn't know how and wants to learn – when we can help her do that, it's so fulfilling. It's powerful and freeing for them; there's so much power in knowing how to manage your wealth," Michelle remarked proudly.

Michelle and Orina participate in different speaking events with students around New York.
Thanking Key Supporters
Both Michelle and Orina expressed a lot of gratitude to the connections they've built through Women in Wealth and to some of their biggest supporters, including colleagues at the firm. For Orina, who started working at Morgan Stanley more recently, she's particularly grateful for the encouragement she's received from management and peers.
"I get so much support from Morgan Stanley. I'm on the Diversity Committee for LIFT, our Women in Wealth chapter. We put together events for Financial Advisors and other professionals in Wealth Management. There's team building, we share ideas to learn, and share resources. With LIFT, we have these amazing connections and opportunities to learn and grow," Orina described.

Orina and Michelle specifically named several colleagues who have been instrumental in their team's success, including Senior Registered Associate Karen Reid and NYC Regional Diversity Officer Kate Hutchinson.

Leadership and Regional Diversity Officers like Kate, have been incredibly supportive in making sure everyone has the tools and resources they need. "I can always go to them and they point me in the right places," Orina said.

"The amazing thing about Morgan Stanley is that everybody is there to help you. The firm allows for many different women's networking groups, like Women in Wealth. All this happens because the culture allows it to happen. The more we collaborate, the better off everyone is." Michelle Ward
When Orina joined the LIFT chapter, she was quite new to the firm, but she's been in the business for a very long time, and she has this to say.
"Early in my career, I was always one of the few - or one of the only - women in the field. Fast forward to Morgan Stanley, it was very big and even a little daunting; I think joining LIFT was one of the best things that's ever happened to me. It's a group of wonderful women who support each other." Orina Chang