James P. Gorman
Chairman and CEO, Morgan Stanley
Chair, Institute for Inclusion


James Gorman is Chairman of the Board and Chief Executive Officer of Morgan Stanley. Mr. Gorman served as Co-President of Morgan Stanley, as well as Co-Head of Corporate Strategy, from 2007 to 2009. He joined Morgan Stanley in 2006 as President and Chief Operating officer of Wealth Management. Previously, Mr. Gorman held a number of executive positions at Merrill Lynch, including head of the global private client businesses, Head of Strategy and Research, and Chief Marketing Officer. He was also a senior partner of McKinsey & Co. and, earlier in his career, an attorney in Melbourne, Australia. Mr. Gorman serves on the Federal Advisory Council to the U.S. Federal Reserve Board, the Board of Overseers of the Columbia Business School, the Monetary Authority of Singapore International Advisory Panel, the Financial Services Forum, and the boards of the Partnership for New York City and Institute of International Finance. He formerly served on the board and as Chairman of the Securities Industry and Financial Markets Association in Washington, D.C.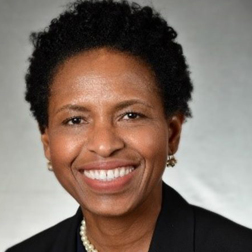 Susan K. Reid
Global Head of Diversity and Inclusion, Morgan Stanley
Director, Institute for Inclusion
Susan Reid is a Managing Director and Global Head of Diversity and Inclusion at Morgan Stanley. Susan works closely with the Firm's leaders in the design of the firm's diversity and inclusion strategy with an emphasis on hiring, retention, development and advancement of key talent. Ms. Reid has 20 years of human resource experience across a broad range of industries including financial services, telecommunications and higher education. Ms. Reid joined Morgan Stanley in 2008 as a Human Resource Business Partner supporting the Investment Management division. Prior to joining Morgan Stanley, Ms. Reid held a number of roles at various companies, including both Human Resource Business Partner and Head of Campus Recruiting and Diversity at Marsh and McLennan Companies, Head of Campus and Diversity Recruiting at Bell Atlantic, Head of Recruiting at RR Donnelley's financial services division and Head of Employment at New York University. Prior to transitioning to Human Resources, Ms. Reid was an Assistant Director in Student Services at New York University where she developed and led programs to retain and advance academically gifted students of color.
José Calderón
Former President & CEO, Hispanic Federation
José Calderón is a national civil rights leader for Latinos and people of color, with a long and distinguished history of addressing community needs and advancing social change through his work in the nonprofit and independent sector. Over the past eighteen years, José served in different leadership capacities at the Hispanic Federation, becoming its President and CEO in 2012. José guided the Federation through a series of historic transformations that helped the organization become the preeminent Latino nonprofit membership organization in the country. During his presidency, the Federation's fundraising revenues increased from $4M to $27M. Last year, José helped the Federation award more than 10M in grants to Latino grassroots organizations, the largest total in its history. José is currently providing strategic consulting services to several national and local nonprofits, and private philanthropic interests on issues related to community development, institutional management, communications, and voter mobilization. José graduated Summa Cum Laude with a BA in Latin American Studies from Hunter College, and last year was inducted to Hunter College's Hall of Fame. He earned a Master of Arts Degree from St. John's University with a concentration in Latin American studies, Spanish Literature, and Political Science. He is married, lives in West Hempstead, New York, and is a very proud father of two beautiful teenage daughters.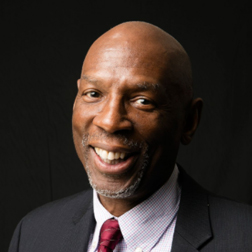 Geoffrey Canada
President, Harlem Children's Zone
Geoff Canada created the Harlem Children's Zone,®, which The New York Times called "one of the most ambitious social-policy experiments of our time." Geoff is renowned around the world for his pioneering work helping children and families in Harlem, and as a thought leader and passionate advocate for education reform. Geoff has written two books – Fist Stick Knife Gun: A Personal History of Violence in America and Reaching Up for Manhood: Transforming the Lives of Boys in America. He was named to the TIME 100 list of most influential people in the world and one of Fortune's 50 greatest leaders in the world. He grew up in the South Bronx and received a bachelor's degree from Bowdoin College and a master's degree from the Harvard Graduate School of Education. After 30 years, Geoff stepped down as CEO of the Harlem Children's Zone but continues to serve as President. In June 2020, he founded The William Julius Wilson Institute (WJW), which will serve as the national platform to help communities impacted by poverty across the country design and implement their own place-based programs —and its first initiative will be to combat the devastation of COVID-19 in the Black community.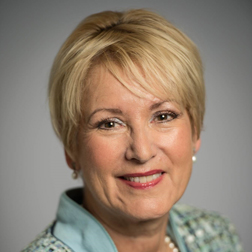 Elizabeth Corley
Chair, Impact Investing Institute
Former CEO, Allianz Global Investors
Dame Elizabeth Corley has been on the board of directors at Morgan Stanley since 2018. Her career has been in financial services. Elizabeth was CEO of Allianz Global Investors, initially for Europe and then globally, from 2005 to 2016; she continued to act as an advisor to the company in various capacities until the end of 2019. Elizabeth was previously at Merrill Lynch Investment Managers (formerly Mercury Asset Management), Coopers & Lybrand, where she was a consulting partner, and at Sun Alliance. She is a non-executive director of Pearson plc and BAE Systems plc. Elizabeth is chair of the Impact Investing Institute; a director of the Green Finance Institute; serves on the investment committee of the Leverhulme Trust; is a member of the CFA Future of Finance Advisory Council, AQR Asset Management Institute and is a trustee of the British Museum. Elizabeth was awarded a CBE in January 2015 and a DBE in June 2019 for services to the economy and financial services. She is also a published author of crime thrillers.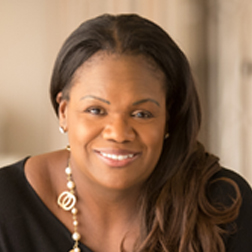 Vivian Hunt
Senior Partner, McKinsey & Company 
Dame Vivian Hunt is a Senior Partner for McKinsey & Company, UK and Ireland. Vivian previously served as Managing Partner for the UK and Ireland for seven years. She has been named "the most influential black woman in Britain", "one of the top 25 consultants in the world", and "one of the 30 most influential people in the City of London." She advises corporate, public, and third sector clients on topics of performance improvement, productivity growth, and leadership. Vivian is on the board of several significant business groups, charitable and education bodies including the Confederation of British Industry, the Mayor of London's Business Advisory Board and Harvard Board of Overseers. Vivian is Chair of Teach First, the UK's leading education charity, a trustee of the British Museum and sits on the governing board of the Southbank Centre and the US-UK Fulbright Commission. Vivian is an inspirational speaker and a powerful advocate for non-traditional voices in the corporate world. In 2018, Vivian was appointed Dame Commander of the Order of the British Empire for services to the economy and women in business. Vivian is an alumna of Harvard College and received her MBA from Harvard Business School.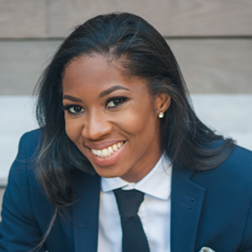 Lanaya Irvin
President, Coqual
Lanaya Irvin is a global business executive and president of Coqual (formerly Center for Talent Innovation), a 16-year-old think tank that conducts research on workplace diversity, equity, and inclusion, and advises the world's largest corporations. Lanaya spent more than a decade at Bank of America, where she led strategic initiatives in global equities, managed client relationships, and led multinational teams. She is a founding executive member of OPEN Finance, a consortium of LGBTQ leaders advancing inclusion across Wall Street. In 2015, she mobilized over 30 financial services firms to sign onto a US Supreme Court amicus brief in support of federal marriage equality. Since 2013, she has co-chaired the Human Rights Campaign's Business Advisory Council. Lanaya also sits on the board of Outright Action International, an LGBTQ advocacy organization with permanent presence at the UN. In 2020, she was named to the Yahoo Finance HERoes Women Role Model Executives list. Her thought leadership has been featured in the Wall Street Journal, New York Times, Financial Times, Newsweek, Bloomberg, Forbes, NPR Marketplace, and the BBC. Lanaya holds a bachelor's degree from University of California and an MBA from the University of Texas, McCombs School of Business.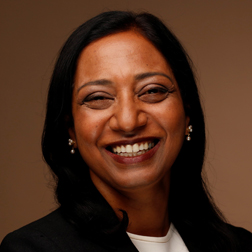 Gita Johar
Meyer Feldberg Professor and Vice Dean of Diversity Equity & Inclusion, Columbia Business School
Gita Johar is the Meyer Feldberg Professor of Business at Columbia Business School and the inaugural Vice Dean for Diversity, Equity and Inclusion. She received her PhD from the NYU Stern School of Business and her MBA from the Indian Institute of Management, Calcutta. Gita has been on the faculty at Columbia Business School since 1992. She served as the school's Faculty Director for Online Initiatives from 2014-2017, Senior Vice Dean (Dean of Faculty) from 2011 to 2014, and inaugural Vice Dean for Research from 2010-2011. Gita's work as Vice Dean of DEI is focused on three areas—building community diversity, ensuring that the classroom and curriculum is inclusive and embedding a culture and climate at CBS that is consistent with the school's values of inclusion and respect. As a scholar, Gita studies consumer information processing, identity, belief formation, persuasion and self-regulation as they are applied to branding and advertising. She served as co-editor of the premier academic journal, the Journal of Consumer Research from 2014 to 2017 and is currently editing a Special Issue of the Journal of Marketing on Better Marketing for a Better World. Gita received the Distinguished Alumnus Award from the Indian Institute of Management, Calcutta in 2019. She serves on the Board of Advisors at Asia Initiatives, a nonprofit based in New York, and has worked closely with Educate Girls in India.
Simone Marean
Co-Founder & Co-CEO, Girls Leadership
Simone Marean is the Co-Founder & Co-CEO of Girls Leadership, a national educational nonprofit that teaches girls to exercise the power of their voice. In Girls Leadership's ten years as a nonprofit, it has impacted over 250,000 girls, and is on track to reach one million girls by 2023. Simone began her career teaching in New York at Brearley and the Young Women's Leadership School, taught at the Oprah Winfrey Leadership Academy in South Africa, and now presents the latest research and work on girls around the country, including at Google, Facebook, Morgan Stanley, PwC, UBS, as well as on the Today Show and KQED's Forum. Most recently, Simone partnered with Morgan Stanley on a groundbreaking study, Ready to Lead, which uncovers personal, societal, and structural factors that deeply impact Black and Latinx girls' leadership identity, aspiration, and skill development. Girls Leadership and Morgan Stanley are partnering to provide the systemic support girls of color deserve to develop their voice and leadership. Simone graduated from Bryn Mawr College, earned a master's in education from NYU, and now lives with her family in Berkeley, CA.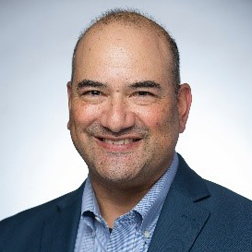 Colonel Rich Morales
Professor USMA and Head, Department of Systems Engineering, West Point
Colonel Rich Morales teaches and mentors our nation's future leaders at the United States Military Academy. He led a Gulf War tank platoon, UN peacekeeping company, commanded a battalion task force arrayed across 1/3 of Baghdad, and guided a brigade responsible for Army ROTC in 97 programs across 8 states. He is an Army Strategist, a former White House Fellow at OMB, aide to the head of NASA, and director of a national initiative in the Executive Office of the President created to support veterans and their families. His battalion earned the Valorous Unit Award for combat actions and he is a Purple Heart recipient. He holds a BS in aerospace engineering from West Point, Yale MBA, MA from the Naval College of Command and Staff, MS from the National Defense University, and earned a Ph.D. in Engineering from Cambridge University. He studies and speaks on systems design, decision-making, and performance improvement. He advises the Positivity Project, a movement to infuse character education in K-12 schools. Rich is a first-generation American born in El Paso, Texas. He met his wife Christy, a pediatric nurse practitioner, in kindergarten. They have a young son, Matthew. Team Morales has moved 14 times in over 30 years.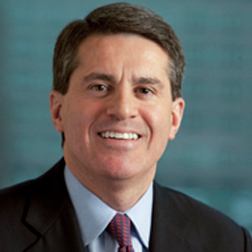 Perry M. Traquina
Former Chairman and CEO, Wellington Management
Perry Traquina has been on the board of directors at Morgan Stanley since 2015. He is the former Chairman, Chief Executive Officer and Managing Partner of Wellington Management Company LLP, a global multi-asset investment management firm, serving from 2004 through June 2014 as CEO and Managing Partner and from 2004 through December 2014 as Chairman. He was Partner, Senior Vice President and Director of Global Research at Wellington from 1998 to 2002 and President from 2002 to 2004. Perry joined Wellington in 1980 and served in a number of executive roles before being named Chairman, CEO and Managing Partner. He is a chartered financial analyst, and earned his M.B.A. from Harvard Business School in 1980. He is a director at The Allstate Corporation and eBay Inc., former Chair of the Brandeis University Board of Trustees and trustee of the Windsor School.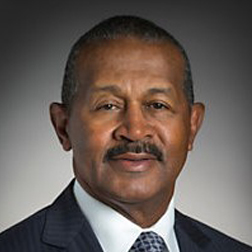 Rayford Wilkins
Former CEO, Diversified Business of AT&T
Rayford Wilkins has been on the board of directors at Morgan Stanley since 2013. He is former CEO of Diversified Businesses of AT&T, where he was responsible for international investments, AT&T Interactive, AT&T Advertising Solutions, customer information services and the consumer wireless initiative in India. Previously in his career, Ray held several leadership roles at AT&T and its predecessor companies, including Group President of Marketing and Sales at SBC Communications, President and CEO of SBC Pacific Bell, and President and CEO of Southwestern Bell Telephone, among others. He currently serves on the board of Caterpillar Inc. and Valero Energy Corporation. He is also a member of the Advisory Council of the McCombs School of Business at the University of Texas at Austin, where he holds a bachelor's degree.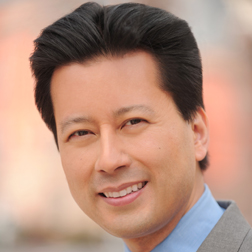 Kenji Yoshino
Chief Justice Earl Warren Professor of Constitutional Law and the Director of the Center for Diversity, Inclusion & Belonging, New York University School of Law 
Kenji Yoshino is a graduate of Harvard (AB summa cum laude), Oxford (MSc as a Rhodes Scholar) and Yale (JD). He specializes in constitutional law, antidiscrimination law, and law and literature. He has published three books and has written for major academic journals, including the Harvard Law Review, the Stanford Law Review, and the Yale Law Journal. He has also written for more popular forums, including the New York Times, and the Washington Post. In 2011, Kenji was elected to the Harvard Board of Overseers for a six-year term (serving as President of that body in the 2016-17 academic year). He also serves on the Board of the Brennan Center for Justice. He has won numerous awards for his teaching and scholarship, including the Podell Distinguished Teaching Award in 2014, the American Bar Association's Silver Gavel Award in 2016, and an honorary degree from Pomona College in 2018.