Morgan Stanley's Todd Sacks and Wendy Murphy team up to help revitalize T. Thomas Fortune's historic home in New Jersey.
As Branch Manager of Morgan Stanley's Shrewsbury, N.J., office, Todd Sacks is asked to sponsor many different projects and causes. But when the opportunity was presented to help save T. Thomas Fortune's former home just down the road in Red Bank, he felt the need to get involved—but just wasn't quite sure how.
Our involvement was meant to be; I truly believe that.
"Our involvement was meant to be; I truly believe that," says Todd, who, with Morgan Stanley Financial Advisor Wendy W. Murphy, sat down with T. Thomas Fortune Foundation Preservation Co-Chair, Gilda Rogers four years ago to learn more about her idea to turn the decaying former home of the prominent newspaper publisher, author and African American social rights activist into a community cultural center.
Intrigued by her passion and dedication to the story of T. Thomas Fortune, Todd and Wendy decided to get involved. "We did some research and learned that there are only two national historic landmarks of African American heritage in New Jersey, and this one was in disrepair," explains Wendy.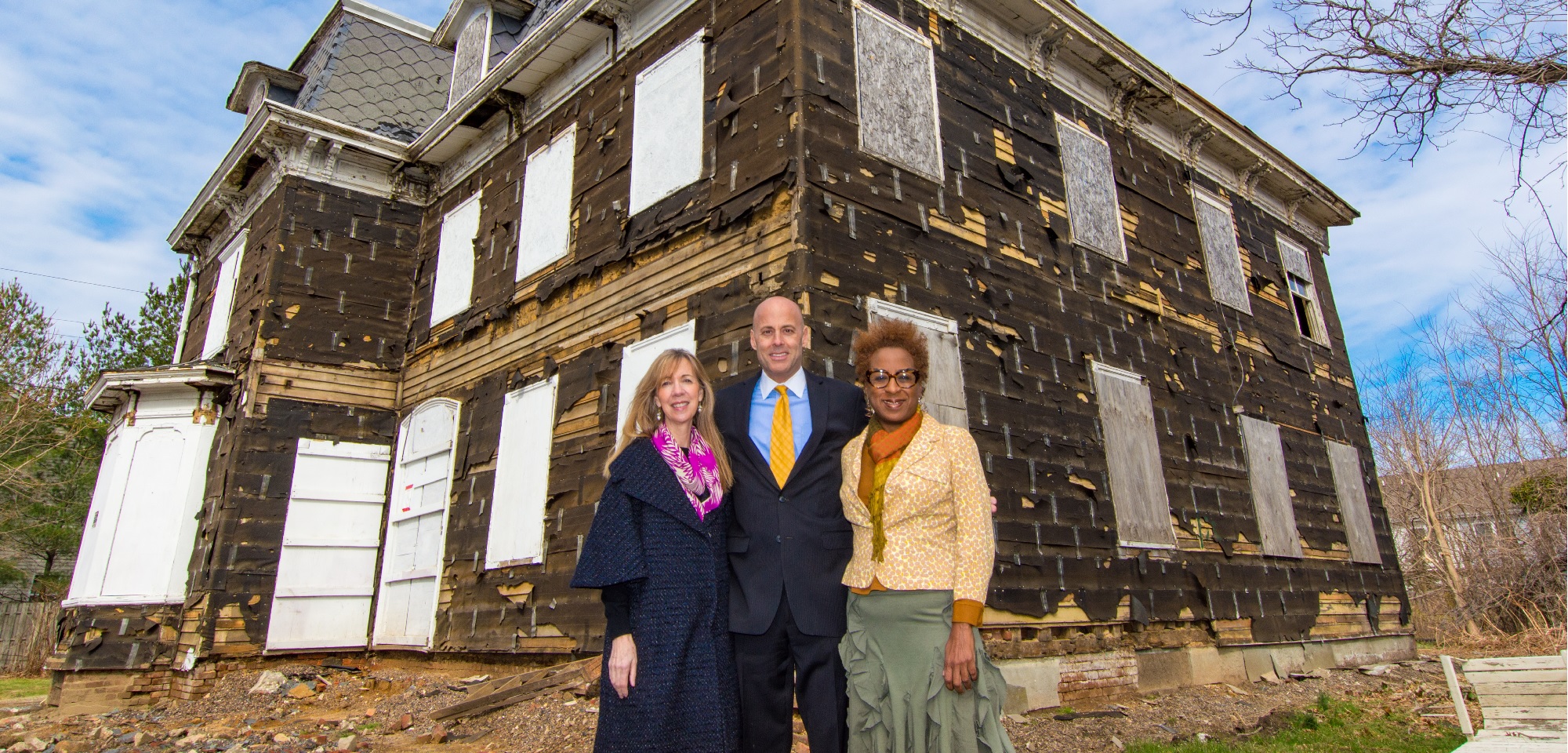 T. Thomas Fortune was born into slavery in Marianna, Fla., in 1856, according to the Foundation's website, and freed by the Emancipation Proclamation in 1863. His father, a carpenter, became active in Reconstruction politics and eventually won election to the Florida House of Representatives in 1868. This led Thomas to a string of opportunities working in government and print. While attending Howard University, he supported himself by writing for newspapers. Fortune came to New York in 1881 as a talented journalist and went on to write a number of books, the most notable being, "Black &White: Land, Labor and Politics in the South," published in 1884, along with 300 editorials—even speeches for his close friend Booker T. Washington—and was dubbed the Dean of Journalism.
In 1901, Fortune moved from Brooklyn to the home at what is now 94 Drs. James Parker Blvd. He resided there until 1909, when he separated from his wife, who remained in the house with their children until 1915. The building was occupied continuously through June 2006. Over the years since, the structure fell into a state of disrepair. Through Gilda's outreach, a local builder heard about the project, and "it really spoke to him," explains Wendy. "He purchased the property and is renovating the home to become a community cultural center. The property will be run as a public/private partnership."
But it wasn't just a historic house in need that spoke to Todd and Wendy; they strongly felt T. Thomas Fortune's achievements and historical significance were a story the public needed to know, and what better way to honor the legacy of the activist who was credited as being the bridge to the modern day Civil Rights Movement. So Morgan Stanley lent its financial planning skills, "mainly through Wendy, who is a CERTIFIED FINANCIAL PLANNER™ (CFP®) professional, and helped the Foundation's project committee with ideas and advice as they sought to get this project off the ground," says Todd.
Beyond that, Todd and Wendy have helped Gilda and the organizers make connections within the community. "We were so pleased to hear our clients say how happy they are that our firm is supporting such a grassroots project that typically would not be on a large company's radar," says Wendy.
At an appreciation event for T. Thomas Fortune supporters, Gilda opened the evening by saying how much it had meant to her that Todd had been supportive since day one: he met with her, listened and believed in her, which she says gave her the confidence to persevere.
Todd admits that "frankly, Wendy and I were not sure how Morgan Stanley could help, but we knew we'd stay involved any way we could. Fast forward, the project is coming to fruition, and this really is just the beginning as far as we are concerned."
The T. Thomas Fortune Cultural Center opened in May, 2019.