Griffin Schumacher didn't make the U.S. swim team, but he's enjoying a similar kind of competitive rush in Morgan Stanley's Equity Capital Markets group.
It's only been a few weeks since Griffin Schumacher got the adrenalin rush of his lifetime. In late June, the 23 year-old clocked his personal best swimming the 100-meter freestyle, as he vied for a place on the U.S. dream team. Flying over Rio with Michael Phelps was not to be, but disappointment isn't how the Morgan Stanley analyst describes it.
"It was always definitely a long-shot, making the team, but I loved competing and I really wanted to see what I could do," he says. "Morgan Stanley allowed me to defer my start date after recruiting me in 2014 so I could train. I'm so grateful to have just been in the trials with some of the world's best swimmers, and getting my best time."
Three days after the trials, the 2015 Harvard grad in psychology was sitting at his desk in New York with Morgan Stanley's Equity Capital Markets (ECM) origination team, covering the real estate, global power and utilities sectors.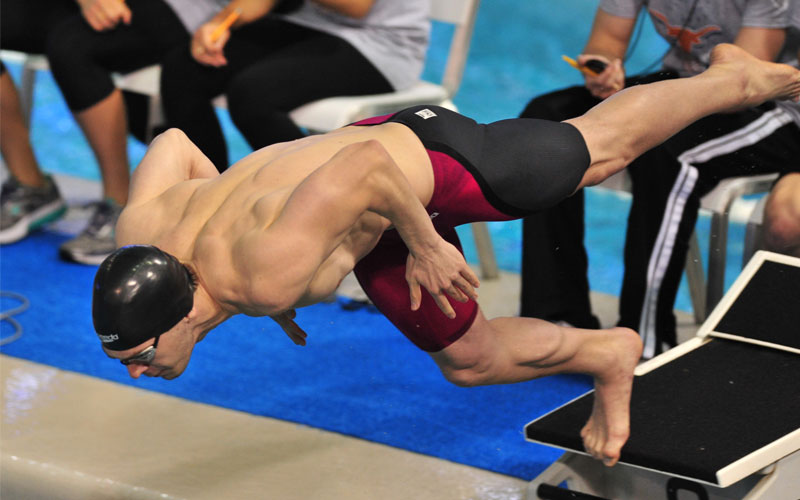 Morgan Stanley deferred Griffin Schumacher's start date so he could try out for the U.S. swim team.
Pushing the Limits
Although competitive swimming and the origination desk sound like two worlds that could not be farther apart, from Schumacher's view, they're not all that different. "That's one of the reasons I chose the finance industry," he says. "It's a fast-paced environment where you're surrounded by people who are really driven. You're trying for your personal best, but you're also part of a team that's doing the same."
Schumacher has been swimming competitively since age 11—and was swim team captain in his senior year at Harvard. Like other high-performing athletes, pushing the limits is second nature. "A coach once told me, 'How you do anything is how you do everything,' and that's always stuck with me," He says. In evaluating potential employers, he knew he wanted to be surrounded by other motivated people who know what it takes to excel.
He thinks athletes of all kinds would generally do well in the finance industry, regardless of whether they're finance majors or not. "Athletes are generally people who want to do their best and aren't afraid to push themselves. When you realize your goals, or your team does, there's an overwhelming sense of accomplishment. I get a similar feeling working in ECM at Morgan Stanley."