A profile on award-winning UK plantsman and designer, Chris Beardshaw, who partners with Morgan Stanley for the 2016 Chelsea Flower Show.
The roots of plantsman Chris Beardshaw's career go back to childhood, when at the age of four he was given his first packet of seeds and a watering can. That initial anticipation and delight of watching flowers grow and bloom has been an endless source of creative energy, which Chris has expressed in books, columns, lectures, consulting work, radio and television shows.
Chris studied horticulture at England's Pershore College in Worcestershire and received an M.A. in Landscape Architecture from the University of Gloucestershire. At 28 he became Pershore's youngest full time lecturer; went on to teach and consult at various universities and colleges throughout the UK and received an Honorary Degree from the University of Liverpool in 2013.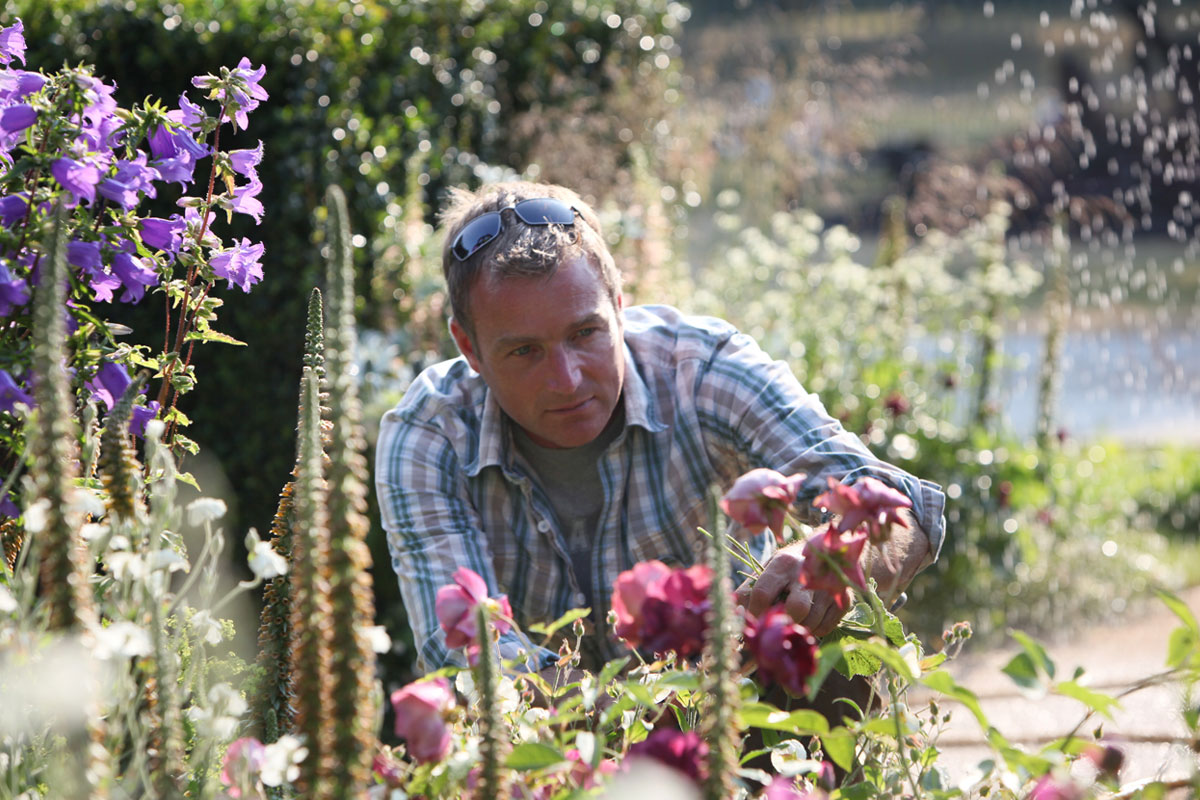 17-Year Broadcasting Career
He runs a design and consultancy practice, has written four books and is a columnist on at least five different gardening publications. But what he's best known for is his 17-year career as a broadcaster with the BBC.
Chris ventured into radio and television in the late 1990s. His program credits include hit television series such as Gardeners' World, Hidden Gardens and the Flying Gardener. Millions tune into BBC Radio 4 every week for the Gardeners' Question Time panel, where he takes on live questions from enthusiasts. Chris is also a regular presenter of the program Beechgrove Garden on the BBC.
Gardens and Castles
His public gardens can be seen throughout the UK, with some of his best-known work featured at Jodrell Bank Discovery Centre, English Heritage Carisbrooke Castle, Birmingham Botanical Gardens, Royal Greenwich Park, London, and at the restaurant and hotel Le Manoir aux Quat'Saison.
He first designed a garden for the annual Royal Horticultural Society's Chelsea Flower Show in 1998 and has since won 10 Royal Horticultural Society Gold Medals (one of which was The Morgan Stanley Healthy Cities Garden in 2015) and five RHS Best in Show award. Chris has also won top awards at international garden shows in Japan, New Zealand, Moscow and Singapore.
Chris donates his time and expertise to many good causes and organisations. He is patron of a number of charities and is the RHS Ambassador for Community Gardening.
Read more articles and blogs on the Morgan Stanley garden.