With a $1 billion plus book of business, Theresa Chacopulos and her team have been described as among the most successful private wealth managers in the country.
From established Private Wealth Advisors looking to elevate their practice to Financial Advisors fresh out of training, all Financial Advisors could learn from the achievements of Theresa Chacopulos.
Chacopulos has worn nearly every hat in retail banking and the financial advice business over a 30-year career. Perseverance and a willingness to take on new challenges has enabled the Certified Financial Planner® to build a $1 billion book that helped make her the top Financial Advisor in Arizona, according to Barron's , She was named to the Financial Times "Top 400 Financial Advisors" listing in 2014. Chacopulos and Lindsey Martin joined Morgan Stanley Private Wealth Management from Wells Fargo Advisors in October 2013 and have been introducing their multi-generational client roster to many services not previously available in-house.
"Morgan Stanley offers so many resources, it's really an investment firm catering to private bank clients,'' says Chacopulos in explaining her motivation for changing firms. "The caliber of services fits nicely with my focus on high touch customer service."
Opportunistically Building a Substantial Client Roster
The value of outstanding service was ingrained during Chacopulos' formative years in branch banking. She cut her teeth as a teenage drive-thru bank teller with First Interstate Bank before serving as a banker, loan and trust officer. She stepped into her book of business in 1989 and jumped at every chance to add clients. In addition to cold calling and multiple branch walk-ins, she inherited clients by taking over orphan accounts and the books of departing Financial Advisors.
Being one of a very few female Financial Advisors in those early years was both a challenge and a benefit, she says, "[Male peers] made me work for it, they made me better." In her experience, clients like working with women because of their consistent follow-through.
Her opportunistic prospecting strategy worked almost too well: by 1999, her book had ballooned to 3,500 clients. Managing such a business made it nearly impossible to give clients the attention they deserved. It was around this time that fee-based advice models began gaining traction. Chacopulos, who also holds the CIMA® certification, decided to join the movement, giving up her branch-based transaction business to embrace a private banking approach.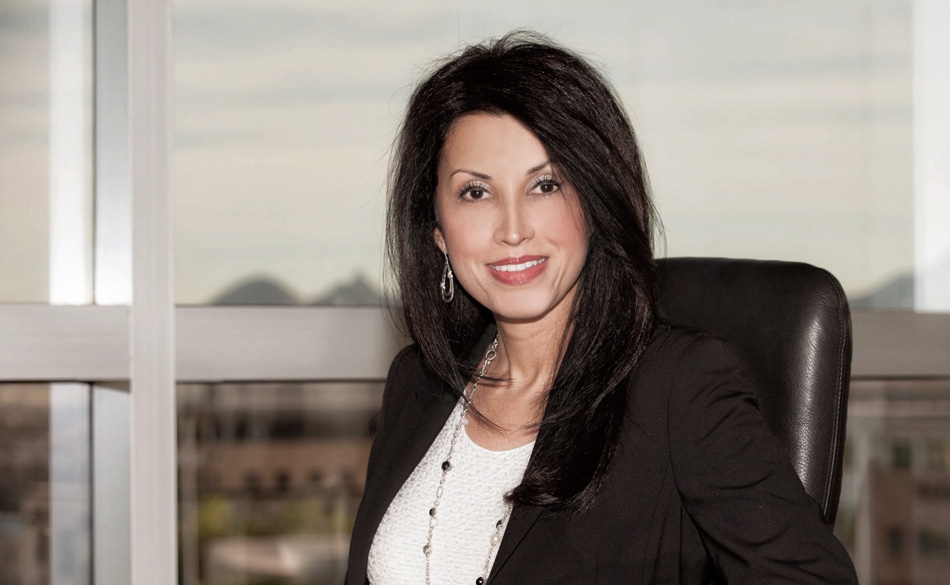 Chacopulos has built a $1 billion book of business by working as hard as her self-made clients.
This meant pruning her huge client roster, a process that took more than 10 years and helped Chacopulos realize what type of Financial Advisor she wanted to be. She started re-profiling clients in 2000, initially setting an asset minimum of $1 million before subsequently raising it to $3 million and then $5 million. This approach honed in on families looking for full financial planning services across multiple generations. Chacopulos was soon managing all aspects of her clients' financial lives, from lending and trust services, to elder care and educating heirs on building and maintaining their wealth.
Implementing a Holistic, High-Touch Model
From an unmanageable book of 3,500 clients worth $40 million, Chacopulos left Wells Fargo with 75 clients she knows intimately and for whom she manages $1.1 billion in assets. Chacopulos applied a new approach to serving clients that became known in the industry as wealth management. Her team became masters at utilizing all the resources of the brokerage to identify the right services for their clients or partnering with CPAs and attorneys to find outside specialists.
That she can find all she needs in one place through the services of the Private Wealth Management Family Office has been a pleasant surprise. Chacopulos considers all the services which include the Wealth Strategic Group; Tax, Trust & Estate Planning; Cash Management & Lending; Family Governance & Dynamics, Philanthropy Management, Lifestyle Advisory, Private Health Advisory and Education Programs as core to her business model.
Martin, Private Wealth Advisor Associate, has been an important part of Chacopulos' team for the more than ten years. . With a commitment to being available to clients for their every need, Chacopulos says it's crucial to have a partner who can provide the same level of service that she does. "Lindsey is an extension of me," she says.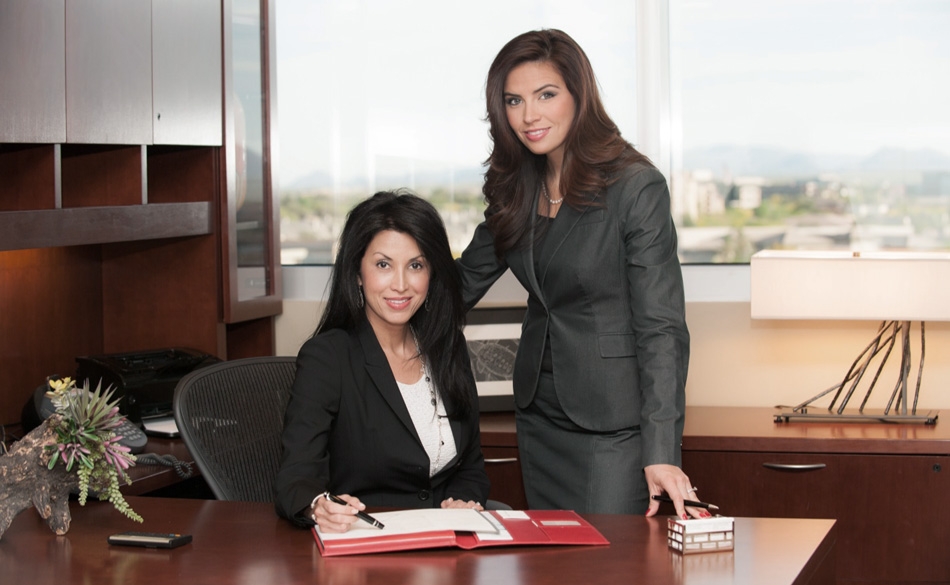 Chacopulos and Martin have been working together for more than ten years, providing high touch service to affluent clients and their extended families.
A family approach has enabled Chacopulos and Martin to become confidants and problem solvers for their clients. While there is no specific niche or client segment they represent, most have built and sold substantial private businesses.
"We consider wealth management to be a family undertaking that involves every member and believe that financial plans can only be successful when they reflect the family's values, concerns and aspirations," says Chacopulos, whose average relationship spans three generations.
She believes successful Financial Advisors can take their business to the next level by making themselves a vital cog in their clients' lives, the quarterback that directs the outside providers that affluent families require.
A by-product of this holistic approach is a robust referral base, both from clients and provider partners. While Chacopulos has kept a majority of her clients from Wells Fargo, the team will continue to bring in new referral business. The goal at Morgan Stanley is to serve up to 75 families with an average net worth of about $20 million.