An innovative program in London pairs business people with schools to bring real-world skills and inspiration to kids.
In Tower Hamlets, London's most ethnically diverse neighborhood, 39 percent of children live in poverty and about a quarter of them won't find jobs when they graduate high school. It's an entrenched, decades-old cycle of poverty and unemployment, and it's going to take serious effort and ingenuity to break out of it.
Enter Tower Hamlets Education Business Partnership (EBP), an innovative program that pairs schools with businesses to bring real-world skills to kids. The vision is bold, but Tower Hamlets EBP is bolder, already reaching 10,000 children every year, thanks to an army of 5,000 volunteers from more than 200 companies.
"We are passionate about reaching these children, and giving them a chance at a better life," says Helen Sanson, Director of Tower Hamlets EBP. "Our goal is essentially to motivate and support them to raise their levels of achievement and aspiration."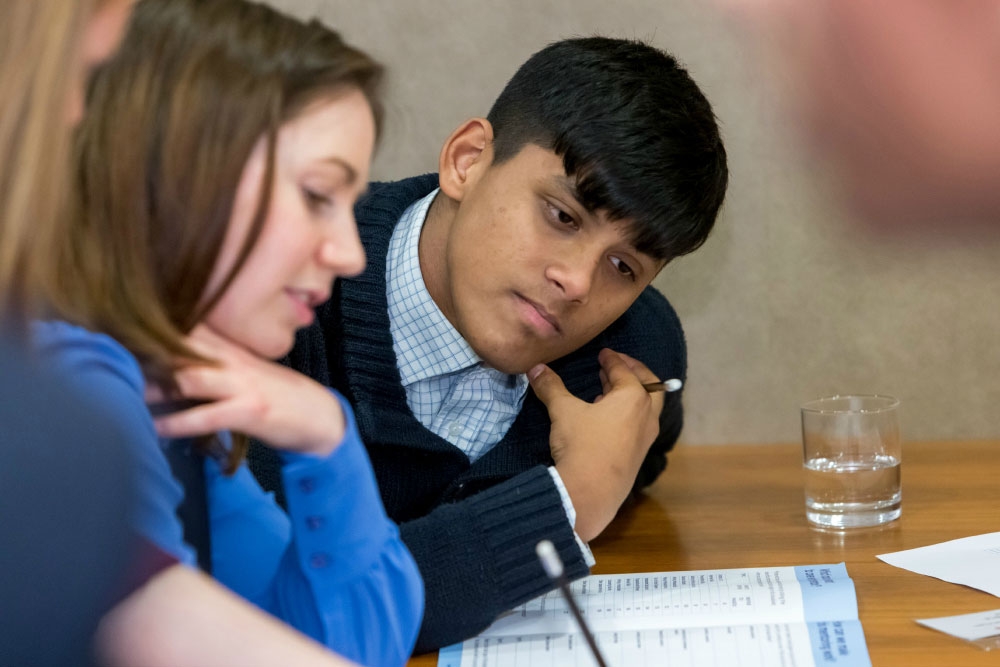 From programs that teach math, reading and computer literacy in primary school to job-readiness training, business mentoring and actual work experience for teenagers, Tower Hamlets EBP reaches children at every stage of their education. For 64 percent of children the organizations serves, English is a second language and the focused nature of these programs is crucial to helping them advance.
For more than 15 years, Morgan Stanley employees have been one of the most deeply involved companies supporting Tower Hamlets. They've offered their time and talents through various volunteer efforts, including serving on the Tower Hamlets EBP Board. "This powerful support has enabled us to develop our portfolio of programs, increase our business efficiency, and develop a more robust and commercial approach to fundraising," says Sanson. "The expertise that business volunteers hold collectively is priceless."
Morgan Stanley volunteers are also active in the classrooms, teaching and mentoring in primary school, and offering skills-based training and job preparation for older kids. "Their help has meant we can work with more schools and offer support to even more children," says Sanson.
Now in its 25th year, the program is planning to expand its footprint to reach more children in London and beyond. Last year, Morgan Stanley helped Tower Hamlets EBP complete a large research project to identify opportunities for program improvement. "Morgan Stanley supported us through the entire process over 12 months, and helped implement our significant change program," says Sanson.
"We support Tower Hamlets EBP's vision that all young people can learn more, do more and become more in order to break out of the cycle of poverty," says Jennifer Publicover, Managing Director, Morgan Stanley in London. "Our hope is that Morgan Stanley volunteers inspire and support, act as role models, and ultimately open doors for these young people."
Find out more about Morgan Stanley's Global Volunteer Month by following #MSGivesBack and read about how employees and partners are making a difference in their local communities, all over the world.