Morgan Stanley's Yedda Marks received award for her commitment to support military service members with a positive work environment.
Bloomington, MN – Yedda Marks, Executive Director and Non-Producing Branch Manager of the Bloomington, Minnesota office, has long been a champion of diversity and inclusion. In 2014, she was nominated to Morgan Stanley's National Diversity Council where she led the development and implementation of the Champions Program Pilot, a mentoring program for FAAs. She was selected as a MAKER for the MAKERS@ Morgan Stanley Class of 2016 and also launched the Minnesota/Dakotas Complex local chapter of Women at Morgan Stanley (W@MS). Late last year, she added another impressive achievement to her resume when she was nominated for the Employer Support of the Guard and Reserve (ESGR) Patriotic Employer award by First Lieutenant (1LT) Cary Wood, a Financial Advisor Associate in her branch.
The Service Member Patriot Award was established by the ESGR as a way for employees serving in the National Guard or Reserve, or the spouse of a Guard or Reserve member, to nominate individual supervisors for support provided to the nominating Service member and his or her family. The Patriot Award reflects the efforts made to support citizen warriors through various means including flexible schedules, time off prior to and after deployment, caring for families, and granting leaves of absence as needed.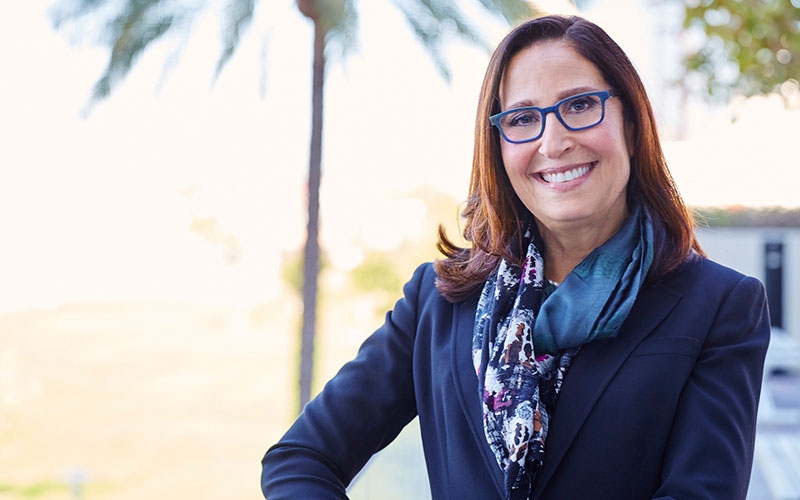 In his nomination statement, 1LT Wood described Yedda as "playing a critical role as both mentor and dedicated manager and leader. Her commitment to excellence and the success of her employees is demonstrated each day by detailed communications, always being available and taking the time to understand each and every one of the Financial Advisors she leads."
The Award was presented to Yedda by Peter Bartling, a former Army officer, Bronze Star recipient, and ESGR Volunteer, during a ceremony at Morgan Stanley's Bloomington office. Mr. Bartling thanked Yedda "for the wonderful reinforcement that she has given 1LT Wood in support of his military endeavors and Morgan Stanley for truly being an industry leader not only in the global financial field but also in support of our country and the men and women who serve it."
The ESGR, a Department of Defense program, was established in 1972 to promote cooperation and understanding between Reserve Component Service members and their civilian employers and to assist in the resolution of conflicts arising from an employee's military commitment.
1LT Wood stressed how important Yedda was when duty to his country called him away from the office. "When my FAA Program was interrupted due to short-term military requirement and needs, Yedda worked as an excellent resource in helping to reintegrate after my FAA Class changed. Beyond this, Yedda actively recognizes and fosters a positive climate towards veterans and active service members within the branch."
Mr. Bartling stressed how important it is for members of the Guard and Reserve to have support from their employers. "Guard and Reserve Members constitute almost 50% of our uniformed military today," explained Mr. Bartling. "With the many deployments of the Guard and Reserve forces, the Department of Defense, Congress, and ESGR all recognize and greatly appreciate the tremendous burdens imposed upon our employers like Morgan Stanley and their management teams."
To learn more about ESGR and the Service Member Patriot Award, please click here.