MAKER Vanessa Henley prides herself on "embracing that the impossible is possible" by providing opportunities and fostering talent at Morgan Stanley.
Selma, Alabama, is a small city with a big civil rights history, a south central Alabama community often visited by thousands annually. It was just home to Vanessa Henley.
"It was very historic, a lot of history there, but it very much was a small town with a small town feel. Everybody pretty much knew everyone there. I felt like I was being raised by the entire city back then," said Henley. "People looked out for each other. As a matter of fact, I was given my first job at age 14. I was hired at Baskin Robbins Ice Cream Shop to work a couple of hours a day after school. This was the start of me becoming independent and being responsible."
Vanessa, Executive Director and Regional Chief Operating Officer of Morgan Stanley Wealth Management's southeast region, recently was named one of 17 Morgan Stanley Wealth Management's MAKERS, a program that celebrates women leaders from a variety of fields. MAKERS is a television and digital video initiative by PBS and AOL that aims to be the largest collection of women's stories ever assembled. Morgan Stanley Wealth Management is a founding partner of MAKERS@, which encourages corporations to celebrate and acknowledge their leading women employees. Vanessa and others here were nominated by their peers, and then selected by senior executives to receive the MAKERS acknowledgment.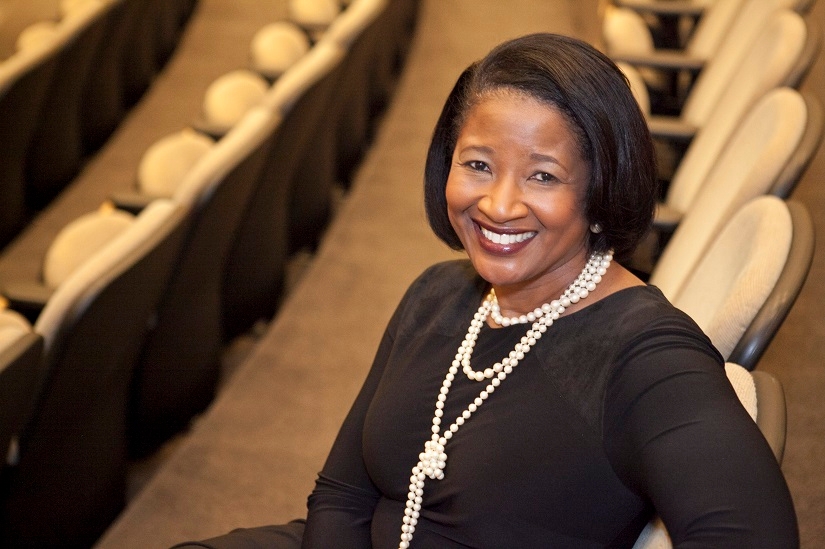 Vanessa has become one of the company's most successful leaders. One of the people who would be most proud of her is a woman who had a huge impact on young Vanessa: her Clark Elementary School first grade teacher, Jane Curry. "It started with her," added Vanessa. "She pushed me to be independent and to do things that didn't feel totally comfortable to me at the time. She would always say, you can do it—just try it."
"I remember her being a part of the sorority that I am now a part of all of these years later," said Vanessa, an active member and national leader of the Alpha Kappa Alpha Sorority Inc. "I always thought that she was super polished, super smart. I really admired her."
Jane Curry lived no more than 10 to 15 minutes away from Henley's family home, and the teacher got to know her family and stayed in touch, regularly asking Henley's mother and father how she was doing in school. That caring approach continued until Jane Curry's death in the early 1980s. By that time, Vanessa was in college at Auburn University, a business administration major with a marketing concentration and a work-study job in the university's public relations office. She later worked a full-time job while working on her master's in human resources at Troy State University.
Upon graduating from undergraduate, she faced an uncertain economy. The Dow was dropping rapidly, interest rates were at all-time highs and jobs were scarce. Vanessa got her first post-college job working as an assistant manager at a department store in Montgomery before helping set up a one-man doctor's office that quickly became a six-doctor operation. As office manager, she ran the business for them, interviewing and hiring personnel, setting up electronic insurance billing and making sure patient needs were met—all while going to grad school at night. Determined to succeed, she finished in three years.
Before she graduated, and as she was planning a marriage to fiancé Greg Henley, the soon-to-be graduate and wife was on a jet to New York City for an interview with Citibank. Things went so well she got the job offer before she left, and a flight attendant gave her a celebratory bottle of champagne and announced her success during the return trip home. It was a great start to a successful several years for the newlyweds. She went on to replace the woman who hired her, becoming director of staffing and diversity manager for Citigroup Asset Management.
In 2003, she left Citibank and New York City to settle down in Tampa, landing a job as vice president and HR relationship manager for SunTrust Bank. It was a great opportunity, but one that lasted only 13 months because a Morgan Stanley recruiter called and she soon became Vice President and Senior HR Business Partner for the company's individual investor group. Vanessa became director and human resources officer for the Morgan Stanley Global Wealth Management Group in Atlanta in 2004, director of media and then software divisions for AutoTrader.com for a couple of years starting in 2011. She returned back to Morgan Stanley in 2013 as the Divisional Diversity Officer for the Southeast before later moving into her current role as the Regional COO of the Southeast.
A results-driven leader, Henley works with managers to identify, hire and develop talent; works with outside wholesalers to host functions that allow the Financial Advisors to grow and develop their practices, in addition to rolling out and executing initiatives. She enjoys what she does, and she loves the people who do amazing work day-in and day-out.
"We are passionate about what we do, we provide opportunities to others and giving back is a huge part of who we are," she said. "We are embracing that the impossible is possible."