In between driving strategic partnering and practice management initiatives, Rosalie Berman still finds time to mentor younger employees.
New York – As the Director of Strategic Partnering, Teaming and Practice Management Engagement, Rosalie Berman and her team are responsible for fostering a culture of continuous learning and development among Financial Advisors and helping them embrace the need to take their practices to the next level. She is the co-head of the online Practice Management e-learning platform. She also manages the National Strategic Partner Designation Program, which is a program that was established to recognize our most experienced and successful strategic partners and facilitate partnering opportunities. "I believe that developing millennials is critical to the organization," says Rosalie. "It really drives the culture and the success of an organization to help young people thrive and to know what makes them successful."

Before joining the firm in 1999, her first job out of college was at a pharmaceutical company. "I graduated from Tufts University with a degree in Biology," she says. "I was an associate scientist, and I realized quickly that this was not a career I wanted to pursue. I decided to move from Boston (where I grew up) to New York City where I got my first marketing associate job at Smith Barney. It was a tough decision, but it was the best career move I ever made."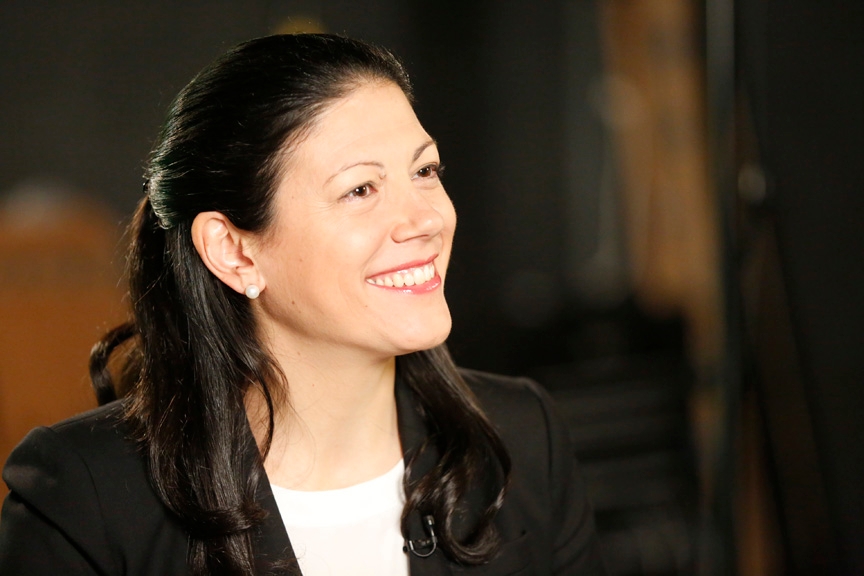 Rosalie on the Best Career Decision She's Made
Since joining Morgan Stanley, Rosalie has found success in leadership roles across the advisory business, business management and institutional businesses. She feels lucky to have had mentors and sponsors along the way in her own career, and she often spends time with younger employees trying to help them determine where they might see themselves in the future.
"In 2009, I was asked to be one of the Class Directors of the Wealth Management Analyst program," she recalls. "I hope I had a positive influence as a class director in helping them navigate a large organization. Sometimes it is hard to know what areas of the firm you might be interested in when you might not have the exposure to all the areas and so we try to give each analyst a chance to rotate through various groups to have very different experiences."
While Rosalie has been recognized for many achievements at Morgan Stanley over the years, she says one of her proudest accomplishments was being named to the MAKERS@Morgan Stanley Class. MAKERS are nominated by employees and recognized for the work they do to make a difference for the firm and our clients.
"I'm always listening to the younger generation because I think it's an important part of the culture of this firm," says Rosalie. "I want to make sure they feel they have a voice, and that their opinions matter."
An Important Part of the Culture of Morgan Stanley
Something else Rosalie is passionate about is diversity.
Asked what advice she'd give to young women thinking about entering financial services, Rosalie says to see it more as an opportunity than as a challenge.
"You may be the only female in the room, or you may be the only female on a project, but to me, I always saw this as an opportunity to have an impact and add a different perspective," says Rosalie.
And her general advice to the younger generation is to "Work hard and give 100% of yourself to whatever you're doing, no matter how small or big the task might be. How you do things counts the most, such as how you prepare, how you work with others, and how you build relationships."
"It's a client relationship, client focused business," she adds. "You need to be able to work with all of your colleagues, all of the time, even though you might have a different opinion. So my advice to someone coming in would be to have an open mind, an open perspective to others and be a good listener to them, even though you may not agree. There are differing opinions and everyone's voice is valued. But that's what makes Morgan Stanley a great place to work."
This material has been prepared for educational purposes only. It does not provide individually tailored investment advice. It has been prepared without regard to the individual financial circumstances and objectives of persons who receive it. Morgan Stanley Smith Barney LLC ("Morgan Stanley") recommends that investors independently evaluate particular investments and strategies, and encourages investors to seek the advice of a Morgan Stanley Financial Advisor. The appropriateness of a particular investment or strategy will depend on an investor's individual circumstances and objectives.