MAKER Ronnie Sax had no designs on inspiring people, but discovered you often don't know that you're a leader until you become one.
You never know when or how you are going to change someone's life. For Ronnie Lapinsky Sax, that reality hit home a few years ago. She had been asked to lead a breakout session on how to convert an old book of business to a fee-based model for a Morgan Stanley regional meeting. Ronnie promised the audience if they followed her lead, they could become the happier Financial Advisors.
Two years later, at another Morgan Stanley conference, a woman Ronnie didn't recognize sought her out. "She said, 'I need to tell you that you changed my life,'" Ronnie says. The woman had been in the audience two years before. She had followed Ronnie's advice and was now happier than ever. "It's moments like that," Sax says. "You don't know that you're a leader until you become one."
When Ronnie started down her career path more than 40 years ago, she had no designs on becoming a leader or winning awards. "I was young—21 years old—with no career goals, no marriage, and I found myself in the world of Wall Street surrounded by a lot of smart people," she says. "I had a lot to learn, and I knew it."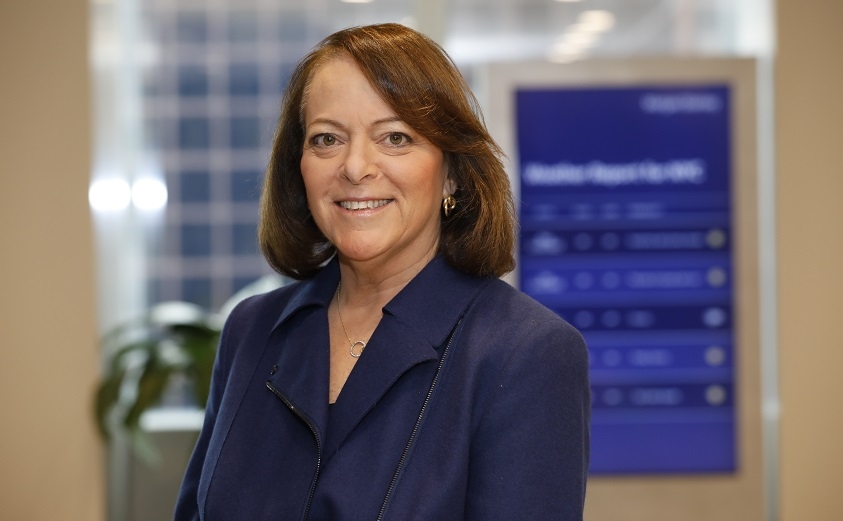 Work was her focus, and she learned the value of mentorship very early on. "I was lucky," she says. "I not only had one mentor, I had two. Forty years and counting they are both still my mentors and have become life-long friends."
To hear Ronnie tell it, not much has changed over her career. "I go to work every day. I love what I do, I love my clients, and I love the services I provide," she says. "I don't think about taking this to another level. What other level could it be? I'm already at a level I never thought I'd reach."
The difference today is that now Ronnie works with clients who have been with her for 40 years and she advises on more than $250 million in assets. And while she has never sought out recognition for her work and leadership, she has certainly received it. In addition to being recognized by Morgan Stanley as a 2017 MAKERS, this year she was ranked #97 on Forbes' inaugural list of America's Top 200 Women Wealth Advisors and was named to Maryland's Top 100 Women by The Maryland Daily Record.
"When people ask me how I became such an impactful leader, I wish I could say I did it on purpose, but I think it's an evolution," she says. "My path is still a work in progress. I just try to go to work every day with my 'A' game, and I still learn something new every day."
Ronnie takes her responsibility as an industry leader just as seriously as her role as a financial advisor. She's using her recent accolades as a platform from which she can continue effecting change in the industry. One of her biggest priorities is expanding the culture of mentorship not just at Morgan Stanley but also across all industries and sectors. "Every successful woman should have at least one mentee, if not two," she says. "Let's go. What are you waiting for?"