Morgan Stanley's Crystal Ho, member of the 2016 MAKERS class, took an untraditional path toward becoming a Financial Advisor.
New York – When New York-based Private Wealth Advisor Crystal Ho learned she had been selected to be in Morgan Stanley's MAKERS Class of 2016, she was completely surprised.
"Although I'm not an outlier, I took an untraditional path to becoming a financial advisor," says Ho, the daughter of two Chinese immigrants. She grew up in Southern California before crossing the country to study art history at Columbia University.
Asked why she thought she'd been selected, she said she wasn't quite sure. Perhaps it has something to do with the fact in that while still in her 30s, she's become one of the most successful female Financial Advisors at Morgan Stanley – recognized by REP Magazine's "Top 40 Wirehouse Advisors under 40" in 2013, 2014 and 2015 and "Top 50 Wirehouse Women" in 2014.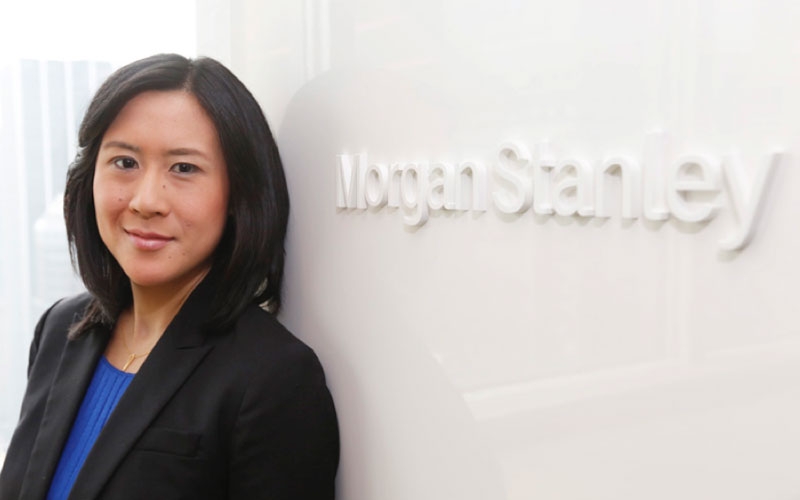 Crystal Ho, Morgan Stanley Wealth Management
The self-proclaimed daughter of a "tiger mom," Ho says she had no idea what Wealth Management was when she accepted a position with Smith Barney four days after she graduated in 2003. Up until then, her only experience had been interning for arts organizations such as Christie's in New York and Hong Kong, Sam Fogg gallery in London and the Getty Museum in Los Angeles.
"Eventually I realized that even though I love being surrounded by art and I love the arts, I didn't envision a role in that industry," says Ho. "Just before I graduated, I took a finance and accounting course and applied for an internship at Smith Barney that led to a fulltime position."
Since then, she has been working in the same office today as when she joined Smith Barney over a decade ago.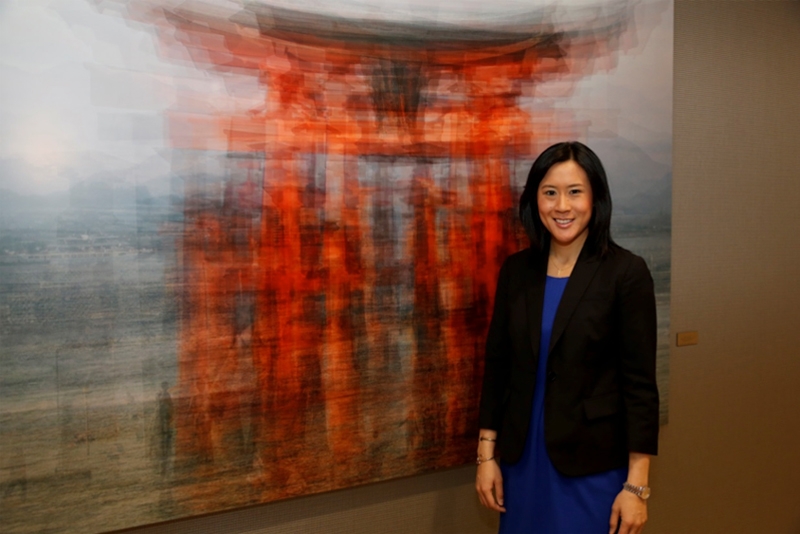 Ho sees her job as helping her clients paint the portrait of their future.
"Although I didn't really know what I wanted to do at that time, I believe every experience leads to another experience that, regardless of outcome, will help you in the future," says Ho. "If it's a good experience like mine was, you know you've done something right and if it's a bad experience, you'll learn from it."
Entering the world of financial services has been a very rewarding decision for Ho, now a Senior Vice President with designations including Certified Financial Planner (CFP) and Alternative Investment Director. As part of Private Wealth Management team the Atlas Group, Ho specializes in fixed income, equity option and hedging strategies for high net worth individuals and families. She's also learned how to apply some of the skills she learned as an art history major to wealth management.
"I'm not purely a numbers person," says Ho. "When you're analyzing a painting or looking at a picture, there are so many aspects that put it together – the composition, the colors, the underlying narrative. Looking at clients, a huge part of our job to analyze different aspects of their lives, including financial goals and personal values, to help them build a picture of what their life could look like. But client needs, wants, emotions and the markets are constantly changing. As advisors, we're always trying to fill in the gaps, and help them paint a portrait of their future as these factors shift."
While she's worked in financial services for over twelve years, Ho has only been a Financial Advisor for seven, which makes her rise into Private Wealth Management an even greater achievement.
"I started in the bull pen helping out the trainees as well as older advisors who were close to retirement," recalls Ho. "Within about six months I was asked to join Scott Wilson's team, and worked directly with him, first as his assistant and then his analyst."
Wilson, who has been named to Barron's list of Top 100 Financial Advisors, was her mentor.
"He's guided me and taught me about the markets. I tried to absorb and learn as much as I could," says Ho. "In 2008, after working for Scott for five years, I took the leap to become an advisor. It was a crazy time – Lehman was falling, and it was really scary. But I thought, I'm okay with failure. If it happens, it's better that I at least tried."
And that risk paid off. After being a Financial Advisor for only seven years, she manages over $750 million in assets under management (AUM). Today, the Atlas Group has about $5.5 billion in AUM and advises over 200 households. The team focuses on ultra-high net worth clients with assets of $10 million and above.
When not working, Ho is on the board of the New Leadership Program at the Legal Aid Society. The not-for-profit organization provides legal representation to low-income New Yorkers in need. In her spare time, she can be found working out at Barry's Bootcamp to balance out her adventurous culinary interests.
Looking back at all her accomplishments and the difference she's made at Morgan Stanley, it's easy to see why Ho is one of 17 women chosen to be in the Morgan Stanley MAKERS Class of 2016.