From Hawaii to Palo Alto, Cira Nickerson supervises more than 300 employees spread out across thousands of miles and two time zones.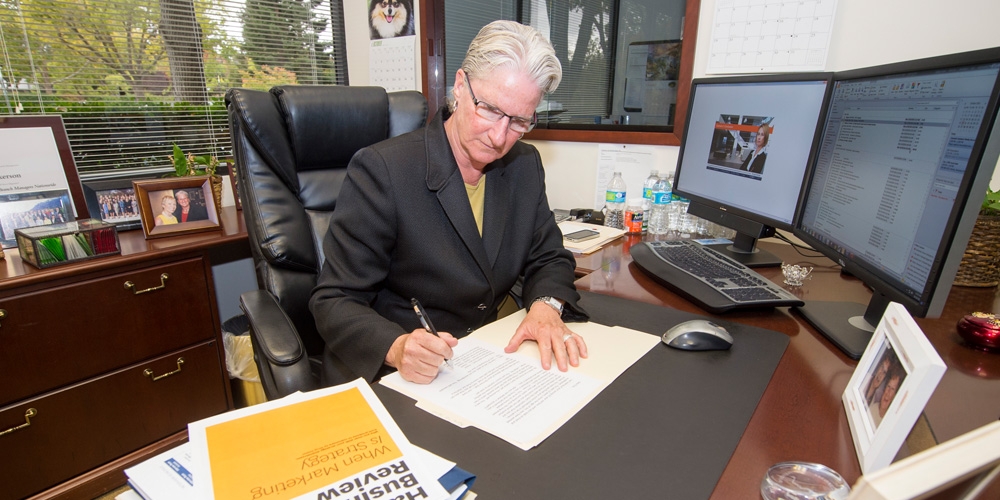 Palo Alto, Calif. – For Cira Nickerson, Managing Director and Complex Manager of Morgan Stanley Wealth Management, having a Complex composed of offices in California and Hawaii pose two big challenges.... geography and time.
Working out of headquarters in Palo Alto, Calif., Cira supervises 22 Managers, 235 Financial Advisors and more than 300 employees spread out across thousands of miles and two time zones.
Unlike most Complex Managers, going home after a long day and relaxing with her partner feels different for Cira. That's because "business" hasn't really stopped in Hawaii. Time sensitive emails are commonplace throughout Cira's evenings.
"When it's 7 p.m. my time, it is 4 p.m. in Honolulu," says Cira. "I am always faced with the challenge of timely communication. My management style is very hands-on, so some days I'm left feeling less effective because I haven't been able to touch as many people as I normally like to touch."
But she is in touch with most of them and makes it up the next day if she is not. She pulls it off the same way she once competed and trained to become a professional tennis player. She has a fierce determination to achieve and get the job done and huge discipline around how she mangers her time and the time of others. She has found that techniques of preparation that win on the tennis court also win the $220 million business she now runs.
"What people might not understand is the magnitude of just how vested we are in helping others do their jobs well," explains Cira. "I think people would be blown away to know that from the minute I get in the office at 6 a.m. until the close at about 5 p.m. or so, that I have spent those hours working on someone's needs. I spend much of my day trying to clear paths, remove hurdles and make things easier for our Financial Advisors and support staff, so they can deliver the best solutions possible for our clients."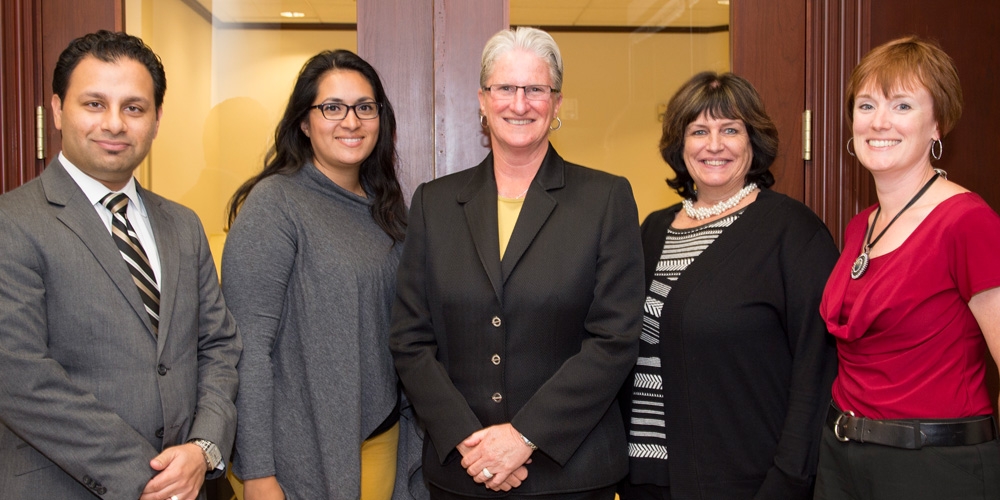 Circa, working with a core office team in Palo Alto, California.
Raised in Point Pleasant, New Jersey, Cira manages a staff she sees daily in Palo Alto, but there are scores more she sees only once, twice or four times a year. When she travels to see her branches in Hawaii, it takes five and a half hours transit time.
"People don't want to be micromanaged, but they want to know that you're there for them, that you care about them, that you care about their families and that you care about their clients," says Cira.
"I have an amazing management team," she adds. "My management team is 22 deep. We all sing from the same song sheet. Our goal is to touch people with the highest degree of sincerity and we strive to do that every day. Our financial advisors don't always get the love from me, but together as a team we make sure they get it from one of us daily."
That personal "touch" Cira strives for daily is all part of serving clients and growing the business, by making sure her Financial Advisors have everything they need to keep their clients happy while remaining open to new clients.
"You have to keep your best Financial Advisors and help them realize their growth potential, while at the same time attracting new Financial Advisors from the competition," says Cira. "If you get this combination right, all other metrics we are measured on take care of themselves."
Most of Cira's work is spent helping others to be successful. "I need to be a great problem solver, confidant, coach, cheerleader, visionary and leader throughout every day," she says. "I have to be everything to everybody, and I strive for that daily."
Cira Nickerson, Managing Director and Complex Manager
That extra push can be attributed to Cira's athletic and sports training. She loves to win and she expects her team to grow the business, client by client.
"Every single client needs to feel taken care of, they need to have the highest level of integrity and service that we can provide," says Cira. "I would never want to hear that someone had a problem that we didn't have a solution for.
That client-centric focus is important, she believes. "What does the client need? How can we deliver? How can I empower the financial advisors in my complex so that we're fully focused on that outcome?" she said. "As a manager, if you don't have that outcome first and foremost in your head every day with every call, then you've become sidetracked and you are not focused.
"On the tennis court, sidetracked means you lose the top spin on your serve, or your opponent breaks serve" she said. "That's not going to happen here."