The summit gathers Morgan Stanley's top Financial Advisors and Managers along with women entrepreneurs, thought leaders and C-Suite Execs who are leading the way.
Morgan Stanley's Women's Leadership Summit kicks off in Dallas on May 11, bringing together 325 of Morgan Stanley's best women Financial Advisors and Managers from across the country.
Attendees to this extraordinary forum will dig deep into targeted content centering on finance, entrepreneurship, leadership and innovation. This year, the summit invites attendees to take a look at the real challenges and dreams of their clients. Instead of an event featuring "experts explaining what clients are thinking," the summit aims to give voice to actual clients, and the smart women who guide their finances. In addition, the summit has invited top innovators from across fields and sectors to share their insights.
Speakers include groundbreakers in business, technology, entertainment, science, finance, and sports who will challenge our attendees to collaborate, network, and sharpen their skills.
Shelley O'Connor, Co Head of the Wealth Management Group is hosting this year's Summit, which has become an important tradition and celebration for our division. This year Morgan Stanley is thrilled to feature a special fireside chat with astronaut Dr. Nancy J. Currie-Gregg, who currently serves as a Principal Engineer in the NASA Engineering and Safety Center. A retired United States Army Colonel and Master Army Aviator, she was selected as an astronaut in 1990, and is a veteran of four space shuttle missions and has accrued 1000 hours in space. Dr. Currie-Gregg will look to bring an engineer's eye to challenges facing financial advisors.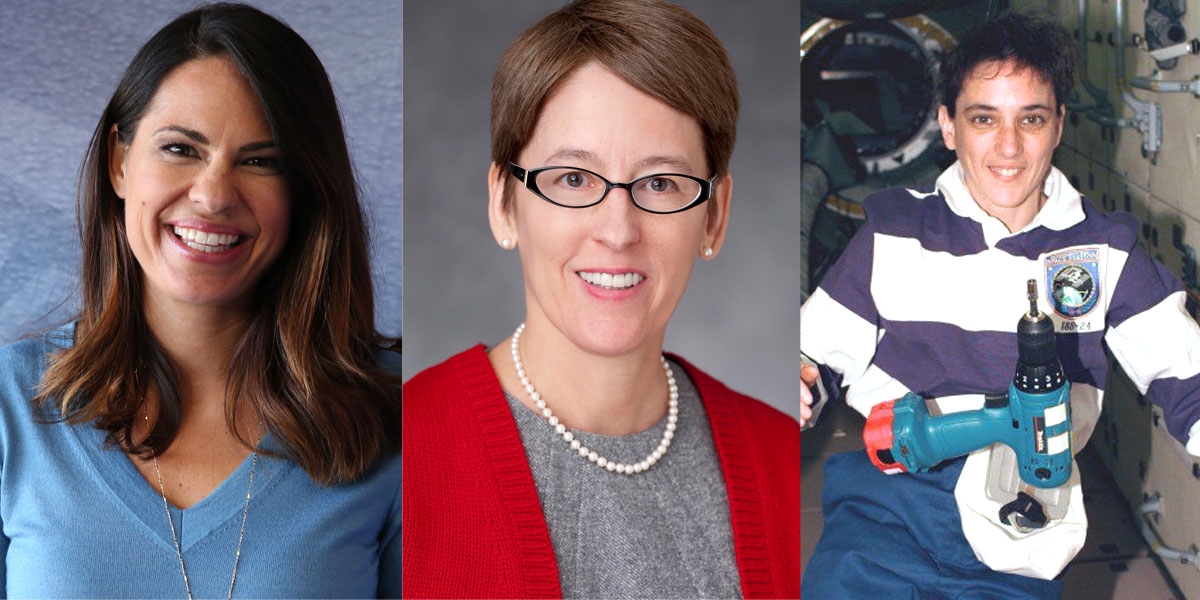 Summit speakers include Olympian Jessica Mendoza, Morgan Stanley Wealth Management's Shelley O'Connor and Astronaut Dr. Nancy J. Currie-Gregg
Morgan Stanley's Carla Harris will host a Power Hour session featuring performer Sarah Jones, a polymorphic playwright; cellist and composer Zoë Keating; and ESPN Broadcaster and Olympic Gold and Silver medalist Jessica Mendoza.
The Summit will conclude with a special "Backstage Pass" with actress and humanitarian, Alfre Woodard, in a unique one-on-one conversation with Sandra Richards, Executive Director, Head of Diverse and Multicultural Marketing at Morgan Stanley.
The Women's Leadership Summit is a special experience, and one that Morgan Stanley wants to share with our clients, top women from across the firm, external partners and the event's inspiring speakers. This year's summit also puts an extra focus on the power of collaboration and idea sharing. To facilitate this, Morgan Stanley has enlisted peer-learning pioneer e-180 to help participants find their match and plan"'one-on-ones," a unique experience designed to create opportunities for meaningful connections that appeal to everyone.
Above all, the Summit aims to build on the strong community of women leaders both inside and outside the firm. Morgan Stanley believes that when women leaders are in such good company, there are no limits to how much we can accelerate business growth and provide best-in-class service for our clients.