Author and Invesco Consulting Executive Director, Lisa Kueng, uses vision boards to help Morgan Stanley Advisors and clients connect the dots between their money and their lives.
When it comes to Wealth Management, seeing is believing. At least that was the lesson that Lisa Kueng, Executive Director at Invesco Consulting, imparted to a packed audience earlier this year in White Plains. The event, hosted by Morgan Stanley's Terri Ferri, Senior Vice President and Purchase Office Branch Manger, brought together Morgan Stanley Financial Advisors and their clients together for an interactive event intended to help them connect the dots between their money and their lives.
Lisa Keung, co-author of the financial planning book, Picture Your Prosperity, introduced key steps to creating prosperity, and walked attendees through a unique hand-on experience, including building out a vision board designed to help understand how using photographs and imagery can help with building a path to understand where they are now, and where they want to see themselves in the near, and distant future.
Morgan Stanley Financial Advisors, like Julia Peloso-Barnes, were on hand to help with the process and answer questions that clients might have as they navigated their individual prosperity pictures. "This evening was an opportunity for women to visualize what they would like their life to look like, and then take control of that."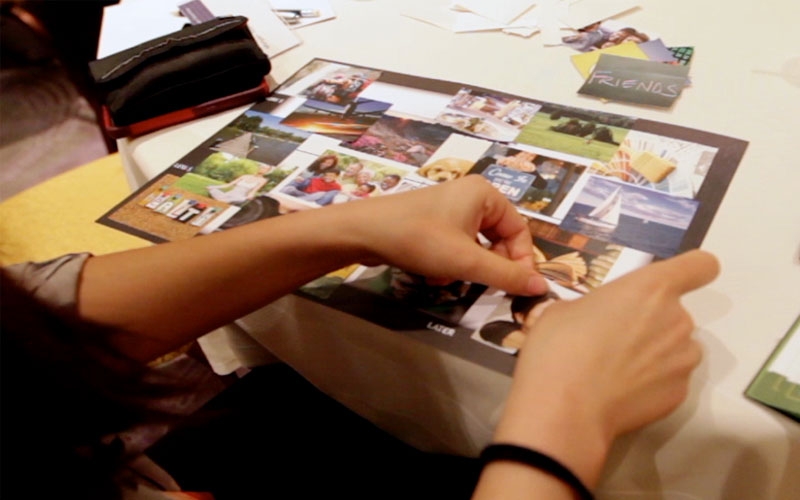 Attendees constructed vision boards to help them plot out their short term and long term financial planning goals.
As the night wound down, Lisa hoped that everyone walked away with the knowledge and confidence to focus on what's most important in their lives. "Money can truly be a tool, something that's empowering, and not something that's difficult. It can really be a chance to move forward and enjoy life."