Why are millennials reluctant to use financial advisors? Morgan Stanley Financial Advisor Lori Sackler examines the way this young generation approaches money and investing.
The last time you heard from me I set the stage for a series of blogs examining money and millennials. I have developed some experience and affinity with the subject matter on several levels. As the proud Mother of two terrific millennials, I am a financial services professional who happily works across multiple generations, and the author of two books on "The M Word: the Money Talk," I understand that generational differences are part of the different money dynamics and conflicts in families. They need to be considered when trying to successfully engage in money conversations as family members navigate through different life transitions, including millennials launching into the work force and beginning their own financial journey.
When my son was recently home for the holidays from his job overseas as an analyst, I shared with him my objectives around my series. He agreed with me that he's the perfect millennial to represent his generation with examples for the blog and was willing to let me include them. Based on his recent bold entry into the working world, he could help shed light on how very different his generation is in their views about money, the way they make financial and investment decisions, and their attitudes toward talking about it.
Millennials are quite different than their parents; some professionals actually think they have more in common with their grandparents who fought in WWII and lived through the Great Depression. During their formative years they have experienced two economic downturns, 9/11, and Hurricane Katrina. Having witnessed and/or were personally impacted by the Great Recession, they definitely understand that life can be uncertain and that money, although necessary, is not necessarily all one should look to strive for.
From what I can see, millennials prioritize experiences and favor having fun over accumulating stuff like their boomer parents. And because of their experience with the Great Recession, they have a fair amount of cynicism and mistrust of institutions.
Having grown up with technology at the center of their lives, it seems that they believe the internet may be the source of all solutions and seek applications to manage all aspects of their lives. When it comes to finances, I believe they are eager to find websites that lead them to low cost providers that can give them the advice they are seeking. Yet, in my opinion, because of their lack of knowledge, experience and singular reliance on applications, they are sorely in need of financial literacy and real advice, which makes for a perfect segue to my son Eliot's recent experience.
Like most millennials, Eliot was uncertain that there was value in working with a Financial Advisor, given there are so many options to choose from on the internet. This conclusion had been confidently drawn despite the fact that his dear old mom was herself a Financial Advisor.
An independent and self-assured millennial who successfully completed a combined undergraduate and graduate program at Columbia in five years, he set off to create a grand experiment of his own. He put aside a portion of his savings to keep with the Sackler Group at Morgan Stanley, the team which had thus far been responsible for investing his education funds and which thankfully includes my older millennial son Henry as my partner. Another portion, he placed with a large reputable no-load mutual fund provider, which he let sit for one year.
In the non-financial advisor option, he picked the funds on his own as well as the asset allocation. The Sackler Group continued to take responsibility for the portfolio construction, asset allocation and manager selection for the funds that remained.
One year later, he decided to consolidate with the Sackler Group, not out of any familial obligation, but because he realized something pretty important: doing it on your own is just not that easy He also had the benefit of working with a Financial Advisor with meaningful experience and knowledge in investing with an understanding of risk as central to the portfolio management. It was not just investing that he learned we knew something about, but that we offered financial advice across a number of areas that impact him, including making choices on his 401k plan at his job. It was a bit of a surprise to this amazing and intelligent young man.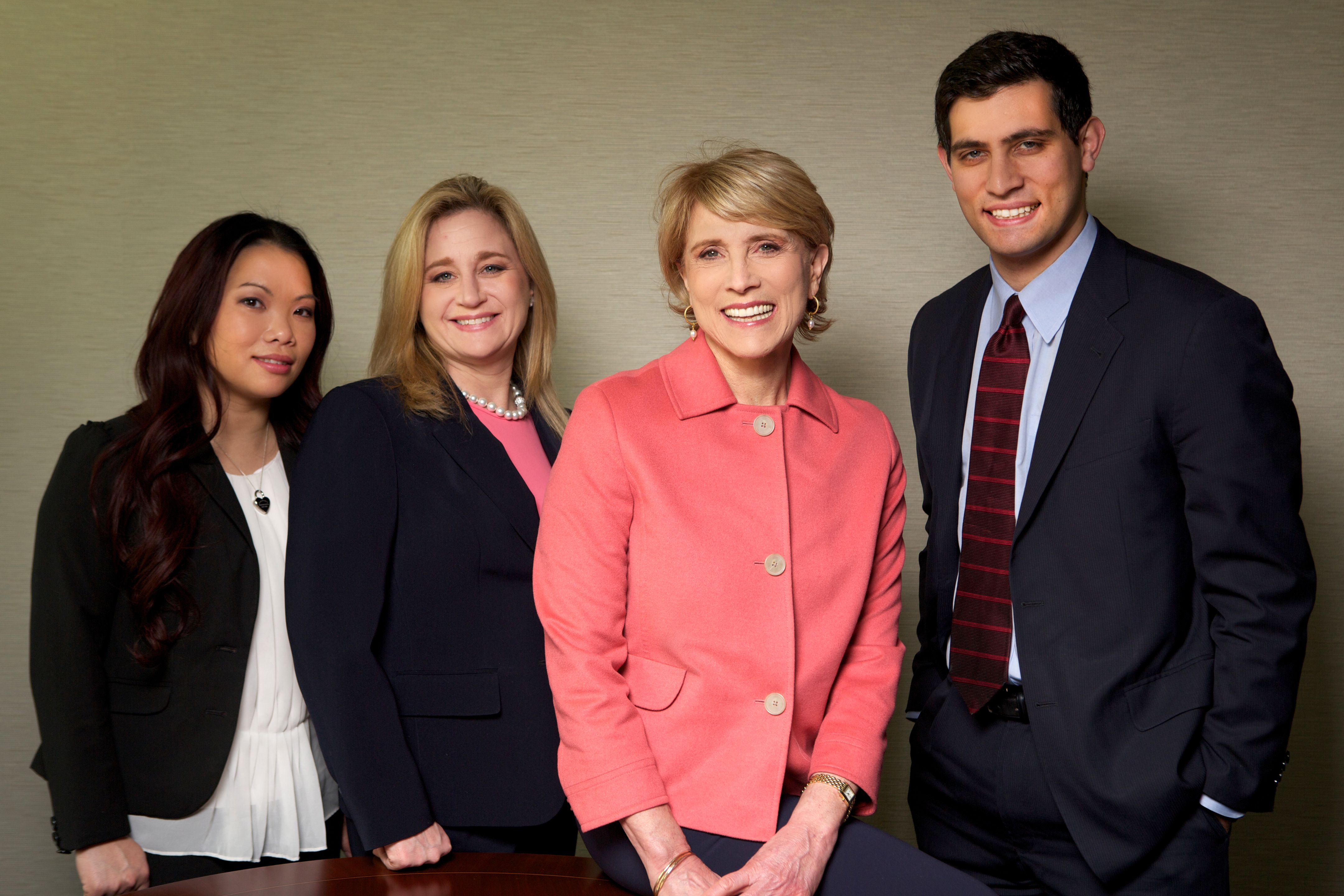 Lori Sackler and the Sackler Group and Morgan Stanley, which includes her son, Henry Sackler.
Last summer, when John Oliver's HBO show ran a segment on Financial Advisors, he famously declared that "fees matter." But working with a Financial Advisor does not necessarily translate into excessive fees and underperformance. There are plenty of talented Financial Advisors who can address areas beyond investments. They can make a meaningful difference while helping clients achieve over time what is important to them.
In the next blog we will discuss what millennials are looking for in terms of advice, which could be helpful to both parents and Financial Advisors. Eventually, we will get into the money talk and millennials. Stay tuned!
Lori R Sackler is a Financial Advisor, Senior Vice President and Senior Investment Management Consultant at Morgan Stanley Wealth Management and author of the M Word: The Money Talk Every Family needs to Have about Wealth and Their Financial Future (McGraw-Hill Education, undated 2016) and the M Word Journal: How To Have the Money Talk (2016).