Laura Adams has spent the last 20 years of her career harnessing the power of competitive spirit—and paying it forward at every opportunity.
Laura Adams has always been competitive. The former athlete swam for the Canadian National Team, was an NCAA All American, an SEC champion and captain of the swim team at the University of Georgia. In fact, it was her college coach, Jack Bauerle, who showed her how to channel that energy and competitive spirit into everything she touched.
"He took me aside my freshman year and pointed to a woman in the pool," Adams remembers. The college senior was an Olympian, the team captain and carried a 4.0 grade average. "He said, 'That's what you can do,'" Adams says. "That moment opened my eyes to how powerful it is to have someone in your life who says, 'I see that potential in you.'"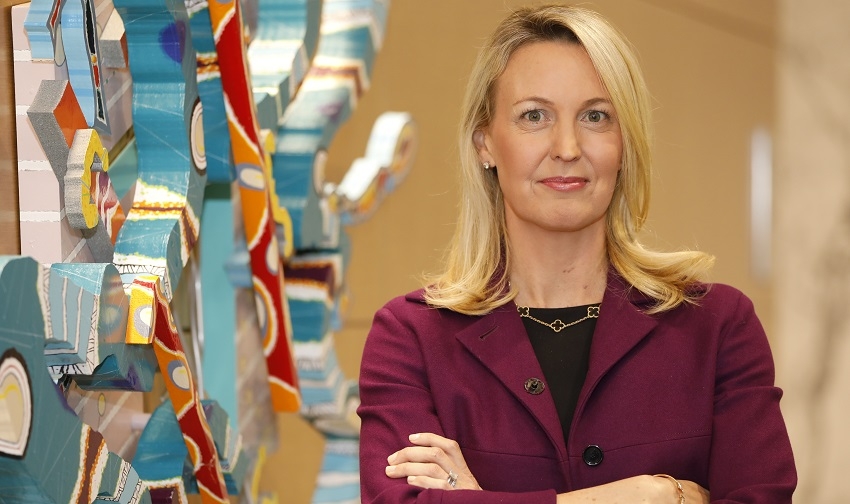 Laura has spent the last 20 years applying that message to her career and paying it forward at every opportunity. Graduating with a degree in finance, she went looking for her next challenge. "I'm a sink-or-swim person, and I knew that I wanted to travel globally, I wanted to be in international business, and I wanted to really immerse myself in technology," she says.
She started out learning how to code, and three years later found herself in Stockholm running the European client services team for American Management Systems, now part of CGI Group. "I was only 24, and while I was successful, I knew that my passion was on Wall Street," Adams says. So she moved to New York and applied to the MBA program at Columbia University.
While waiting for acceptance a headhunter convinced Laura to start interviewing with financial services firms. That's when she met Ted Johnson, then Head of Institutional Equity Sales and Trading at Morgan Stanley, and never looked back. "He sat me down and convinced me my client service experience belonged on the trading desk," she says.
"I'm a producer, I'm a leader, I'm a talent spotter, I'm an investor, I'm a coach, I'm a mom, and I'm a wife," Laura laughs. "And I bring all that to my client relationships. Ted was very good identifying that in me from the very beginning."
In 2003 Laura took on her biggest challenge—rebuilding Morgan Stanley's institutional equity business in Canada. "I love a challenge," she says. "I had a team of two to cover the entire country. Furthermore, after Morgan Stanley pulled out of the market twice before, the clients were highly skeptical about doing business with us again."
Today, not only is the Institutional equity business healthy, Laura has added a seasoned fixed-income team to the operation, and also leads Morgan Stanley's prime brokerage business in Canada. "My focus is identifying the areas in which Morgan Stanley has a differentiated competitive offering and bringing that edge to our Canadian clients," she says.
She commands a diverse team of 15 and is heavily involved in mentoring young women in Canada's capital markets. "My passion is I want to keep growing and be the best I can be," Laura says. "I am constantly re-evaluating how I am doing and how can I improve."