Morgan Stanley Financial Advisor Kate Sweeney says why her road to becoming a MAKER involved constantly seeking out new challenges.
In terms of wealth management, Kate points to a collection of colorful turtles perched on her office windowsill.
"Once you've assembled your advisory team and game plan, stay the course," she says. "Slow and steady will get your there."
But in terms of individual challenges, sometimes you just have to swing out over the edge and take a leap. That's what she did—quite literally—on a famous bungee jumping bridge shortly after she got the call that she had been named a 2017 Morgan Stanley MAKER.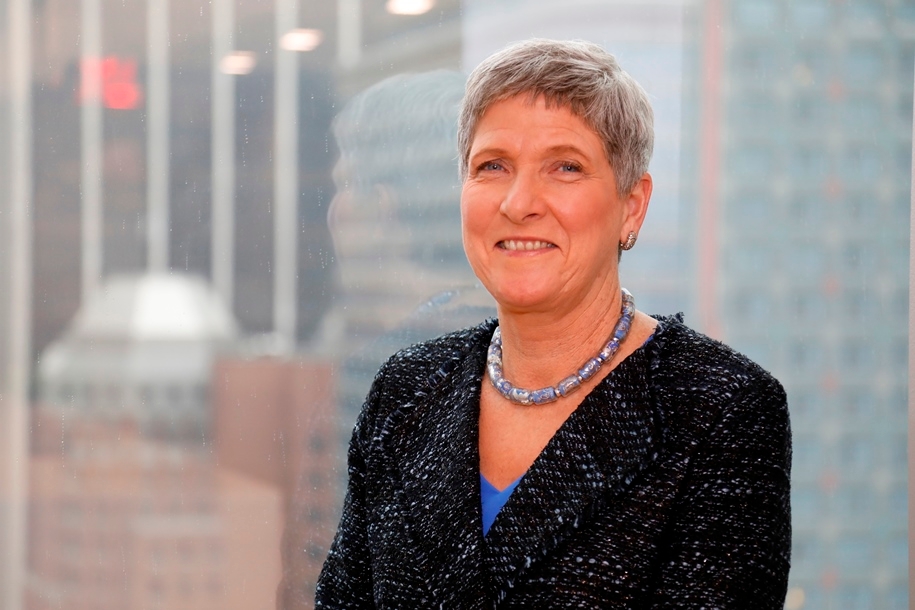 Kate, who fears heights, knew that her February MAKERS conference was near the San Gabriel Mountains in California where The Bridge to Nowhere attracts bungee jumpers from around the world. She flew out a few days early in February for her bucket list experience.
Kate bungeed off the bridge not one time, but three.
"Sometimes you need to push yourself just outside your comfort zone to overcome your fears and gain internal confidence, which comes with age," Kate advises. "Think about training for a 10K run or a century ride. Before you know it, you're doing something you never thought you physically could."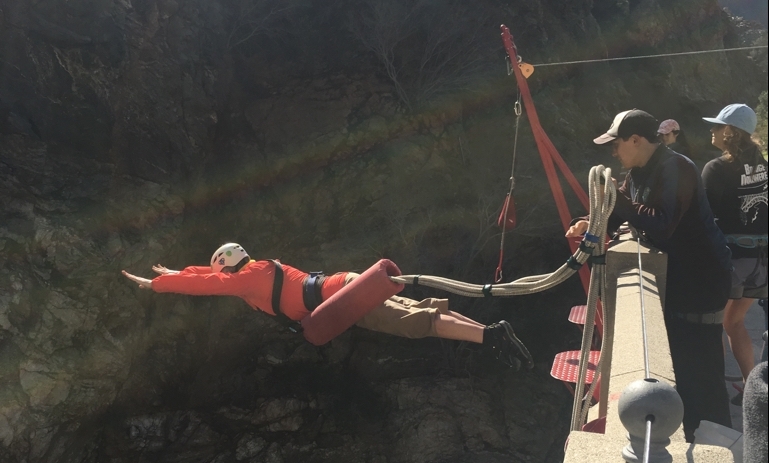 This hard-driving persistence stems from her upbringing. Kate grew up in South Orange, N.J., the daughter of entrepreneurs and the oldest of four brothers and two sisters—who together have given her 13 nieces and nephews. Tall and fit, she's always excelled in sports, and played lacrosse and basketball at Rutgers, where she was a natural resource management economics major. "I was constantly trying to get better, practicing foul shots to build muscle memory," she says. One of her professors told her she'd be a great stock broker, and connected her with a former student at PaineWebber. "I already knew business, but they taught me everything else I needed to know," she says.
A Financial Advisor at Morgan Stanley for 30 years now, Kate, 61, runs The Sweeney Group in New Brunswick, N.J., with former intern turned financial advisor DW Kim and two client service associates. A Certified Financial Planner (CFP®) and a Certified Investment Management Analyst (CIMA), she gets to know clients well so she can understand their financial needs and goals and provide holistic advice, particularly when it comes to multigenerational family relationships built on trust. "I love learning people's stories—that's what motivates me to do this work."
Kate says she is taking her new MAKERS responsibilities seriously. "I've wanted to be on the list since it first came out at Morgan Stanley four years ago," she admits. "It's a huge honor, and I plan to give back as much as possible with any extra time I have outside of serving our clients."
One of the ways she already does so is by mentoring students at her alma mater. At the Rutgers Make Your Mark conference, she hosts highly attended breakout sessions with students seeking advice on topics ranging from personal finance to networking. "My traditional place of giving back is here in the Rutgers community," she said. "I'm a good networker, so it's easy for me. You're helping to mold people, and that is a really cool experience."
In her "financial capabilities" talks, she strongly encourages students to "invest your time before your money. Spend 30 minutes a week on your personal finances—read, talk to others, build up your financial confidence," something she says is particularly important for women.