COO of Morgan Stanley Wealth Management Diversity and Inclusion and Morgan Stanley MAKER Jennie Glazer makes it her mission to highlight the strengths of those around her.
Morgan Stanley MAKER Jennie Glazer believes that every person has a truth, even if it can't be seen at first. And as COO of Morgan Stanley Wealth Management Diversity and Inclusion, she sees it as her job to find it, amplify it and share it with the world in a meaningful, blazing way.
Although she often says, "it's truly not about me," it is because of her passion and commitment that those around her often come away with new ways of thinking, and see the world in slightly more color.
In fact, Jennie has a mantra: "Make big ideas a reality and help the teams love the journey." And that she does.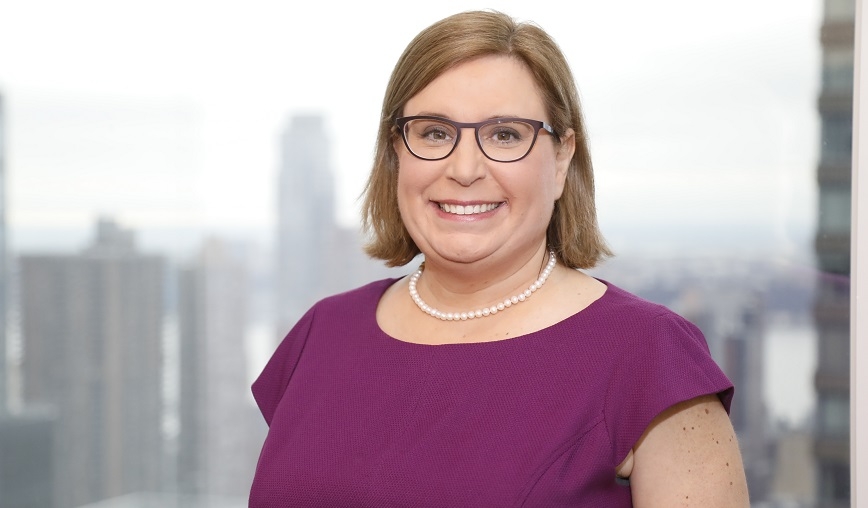 The 2017 Multicultural Leadership Summit in Chicago was a shining example. This two-day event brought together more than 400 financial advisors, managers, clients and community members for inspiring conversations on breaking boundaries. Jennie created a vibrant and envelope-pushing forum that featured star-studded main stage presentations, robust workshops, peer-learning sessions that included "braindates" and other surprises to help "truly transport and inspire people," she explains. The event sold out in less than a week, and attendance was double that of the previous summit.
Jennie believes, as this Summit showed, that Financial Advisors deserve perfection. "They strive to deliver alpha to their clients every day, and they need the same from me and the team." Yet, her style of perfectionism is unique: she wants perfection, but is not afraid to fall short, so she can learn how to get even closer the next time.
"I'm not interested in someone smiling and saying "oh, how creative," she says. Instead, she's looking for her team to challenge her thinking and push her further. She wants collaboration and risk taking. As she says, she wants everyday to have a little "kick in the pants."
And for her team, she practices what she preaches: being direct. She says, with her, "there is no subtext, only text." And she believes that keeping her teams happy means challenging them AND taking their challenges on as her own. "It's rare I have a bad day," she says. "If there is a setback, it's usually on behalf of someone else."
And when she does have a bad day or gets stuck on a problem, she cooks. "If I can't work something out in my head, I'll roast a chicken or bake cupcakes. I have a recipe entitled 'midnight chicken,' for a reason," she laughs.
Jennie, always one to turn the spotlight around, credits much of her "big ideas" mindset to advice she received from her father, a literal rocket scientist for NASA, who told her to "never accept less than you're worth."
True to form, she's very honest about the fact that being recognized as a MAKER makes her feel a bit uncomfortable. "My role is to shine a light on other people and push for them," she says. "Being in the MAKER spotlight has me totally squirming."
"I've found my voice by focusing on the people in the room," she says. "What is their truth? Their light? Am I listening and acting on what they say? If I'm doing that, then I know I have my own light and can shine too." Indeed she does.