MAKER Jayme Oyler's belief that volunteering and making a difference makes her a shining role model for all Morgan Stanley employees.
Big LED displays of active markets sometimes fill lobbies of financial service firms. Jayme Oyler, the Complex Manager's Assistant for Morgan Stanley's Seattle Complex, instead presents a billboard of charitable endeavors.
The billboard sits prominently in the reception area of the Firm's downtown Seattle branch and highlights the many philanthropic and volunteer causes she and others spearhead for the eight branches and 300-plus employees in the complex.
"It really conveys the shared values we're all about," says Jayme, an 18-year Morgan Stanley veteran recently named to the MAKERS list of inspiring women in the firm. "We've had clients and prospects say they participate in that charity or I'm on the board of this charity'.'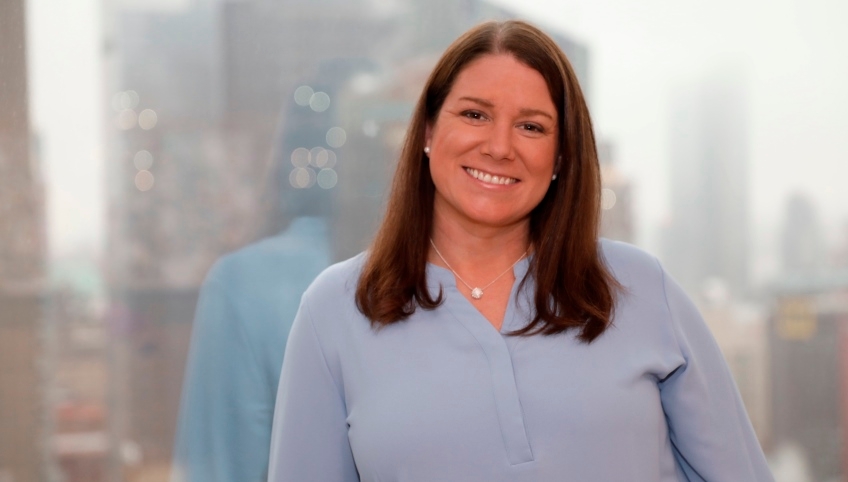 MAKERS is an online venue sponsored by PBS and AOL for women to share their stories. Morgan Stanley was the first wealth management firm to partner with MAKERS and hopes stories like Jayme's will motivate other employees to make a difference. MAKERS are identified through nominations by employees from across the Firm and then selected by senior executives.
While Jayme has held a range of operational, administrative and sales support roles at Morgan Stanley, her commitment to giving back remained a constant. That commitment grew from a challenging childhood during which she depended on the help of friends, teachers, coaches and her grandmother to make it through high school on her own. Since then, she has been inspired to help others.
Jayme had successfully run a "Jeans for a Cause" drive in the Bellevue, Washington, branch where employees donated for the privilege of wearing jeans to work. Getting the approval of Complex Manager Alex Burlingame to offer a similar program in the Seattle branch prompted her philanthropic efforts to take off. Over the last four years, she has organized fundraisers that have raised over $1.8 million. These have included the Make-A-Wish Foundation, the ALS Ice Bucket Challenge, holiday programs and 100% complex participation in Morgan Stanley's Annual Appeal.
Jayme works closely with Financial Advisors to identify causes to support. These could be charities where the Financial Advisor or a client serves on the board. Jayme became familiar with Olive Crest, a non-profit for foster children who have suffered abuse, when a Financial Advisor adopted a child from the organization. The complex now runs an annual fundraiser that provides children at Olive Crest new backpacks filled with school supplies.
"I teach Financial Advisors that just to give a little bit makes a huge difference when it's all added up," she says.
Jayme runs all client events for the complex and is constantly researching new opportunities to make a difference in the community.
In addition to philanthropy, Jayme believes volunteering is equally important. She is a founding board member of W@MS, whose mission is to promote transformative change for women at the firm through activities focused on professional development, networking, civic engagement and recruiting. Jayme's service commitment has become a best practice in the complex and emphasized to prospective financial advisors during the recruiting process.
"I feel that it is everyone's duty to give back in some capacity,'' says Jayme, who also volunteers as a room mother at her daughters' school and as a sports coach. "If everyone would just do a little, our world would be a better place."