Morgan Stanley New York Group Director Laura Norman believes she was chosen for the 2016 MAKERS class because of her first-class client service.
New York – Group Director Laura Norman says she was surprised when she received a call from Shelley O'Connor, Co-head of Wealth Management, and Vince Lumia, Head of Private Wealth Management, congratulating her on being named to Morgan Stanley's MAKERS Class of 2016. Nominations were solicited from across the wealth management organization and a panel of senior managers selected the 16 women to be recognized.
"I'm just behind the scenes and not usually in the spotlight," says Laura. That role often goes to her teammate of 20 years, Brian Pfeifler, who's perennially on the Barron's list of Top 100 Financial Advisors and is considered one of the best Financial Advisors in the country. Together, they and their team of four additional support staff, manage roughly $9 billion in client assets.
"My role is to manage all the daily workflow for the team and to coordinate and oversee the other members of our team," says Laura. In addition, "I'm the person who deals with our clients on a daily basis, handling any kind of issue that may arise. Basically, I'm the traffic cop keeping everything moving and together. " Asked why she believes she was chosen for the 2016 MAKERS class, Laura sums it up in four words: first-class client service.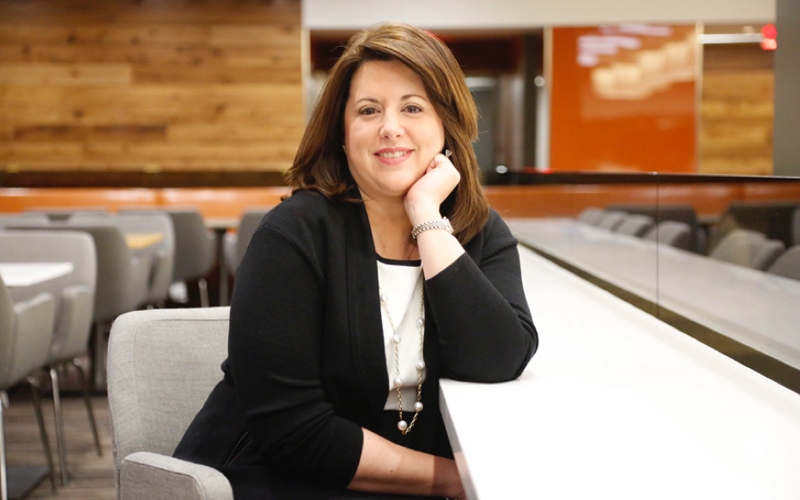 Laura says one thing she enjoys about her job is that it's different every day.
"It's very important to work with clients and to be responsive to their needs," explains Laura. "With the natural flows of the markets going up and down, you're going to have successful and less successful investments, but what clients expect is that you'll handle the day to day business in a consistent and professional manner, whether it's something as simple as a wire transfer or more complex such as a difficult execution or challenging reporting, those are the types of things that if you don't do them in an efficient and timely manner, can really undermine a client relationship. If you can't handle the basics they won't trust you to do anything else." "That's how we've fostered very good relationships with our clients," says Laura.
"We really do focus on what they need individually, in addition to the investment advice that Brian provides. We provide the full package, and make it simple for them to understand. It's important for them to know that someone is monitoring their portfolios and available to discuss any concerns. We'll often reach out to them before they reach out to us during these difficult times."
While Brian is meeting with clients, looking for new investment opportunities, or formulating new themes and ideas, it's Laura who implements those ideas. "Brian has an incredible ability to identify potential opportunities in the markets," says Laura. "He's a leader in that area and he does a very good job of studying markets, fostering relationships and exchanging ideas that are ultimately may be beneficial to us and our clients.
"When he identifies an opportunity, we will discuss the most efficient means of implementation. That can be as simple as a sector ETF or more complex such as finding a manager that he feels may be able to produce superior results. Regardless, the execution is my responsibility. From coordinating requisite documentation to delivering on-going performance reporting, I take responsibility for the client experience."
Laura joined the Firm in 1991 as a summer intern, and joined the Firm full-time two weeks after graduating in 1992 from Manhattan College in Riverdale, NY. She has licenses as an investment advisor and broker and has worked with Brian for over 20 years.
"A typical day for me begins with checking overnight market results prior to the New York open, and checking for news on companies that we own," she adds. "This is followed by a review of emails to the team, responding to client requests. Finally, I address special projects, coordinate any requisite documentation, and participation in various meetings."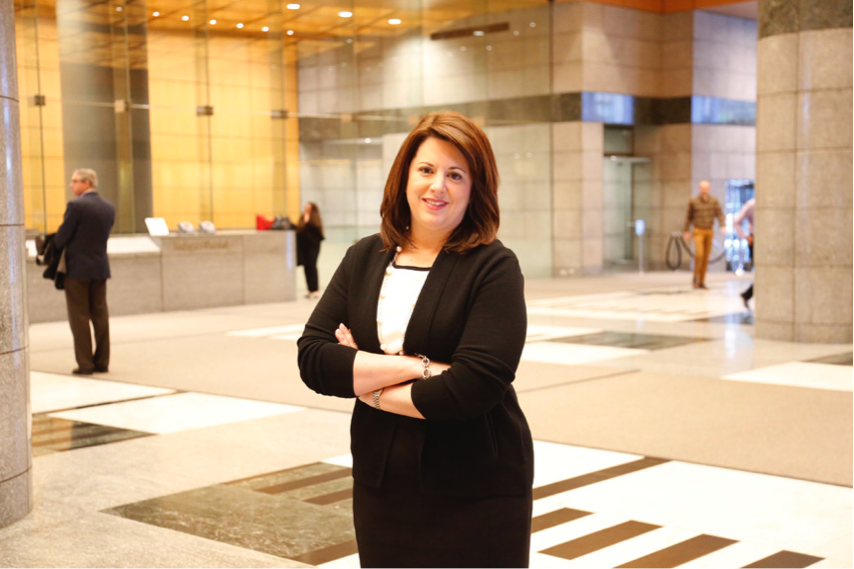 According to Laura, it's all about building trust.
Asked about the most challenging aspect of her job, Laura will tell you it revolves around the constantly changing technology and access to information 24 hours a day. "That can be both a positive and a negative," says Laura. "We try to stay real time as best we can."
When not handling the day-to-day activities, Laura works with several groups internally trying to create more efficiencies for our clients and colleagues. "It's all aimed at being able to deliver a better client experience," says Laura. "I participate in numerous councils, committees and internal focus groups. When there's some type of PWM initiative underway, I try to be involved at the outset and as it develops, hopefully my input can help it become more useful. I was very involved in the platform conversion in Private Wealth Management. We had created a PWM CSA Forum of very seasoned associates that met once a month to go over the implementation of new product roll outs and how to best work within Wealth Management."
Away from the office, Laura has three children ages 17 to 9 to keep her active. "My two sons are baseball and basketball players and my daughter loves to dance, so my husband and I spend our weekends watching them do what they love."
As for what she enjoys most about her job, it is the varied nature of her responsibilities. "It's different every single day," says Laura. "There are always new products being developed and new situations in the markets. The need to respond to constantly changing external events is energizing."
Asked what advice she would give a young woman thinking about a career in financial services, Laura said she would tell them to have an open mind.
"Don't make a decision as to where you want to be when you are just beginning," she advised. "Work very hard, read everything, consider everything and, eventually, you'll find an emotional connection to what you want to do."
Learn more about MAKERS "Class of 2016," here.