Private Wealth Advisor Susan Kingsolver brings multi-dimensional financial planning to clients and wins a spot on Barron's Top 100.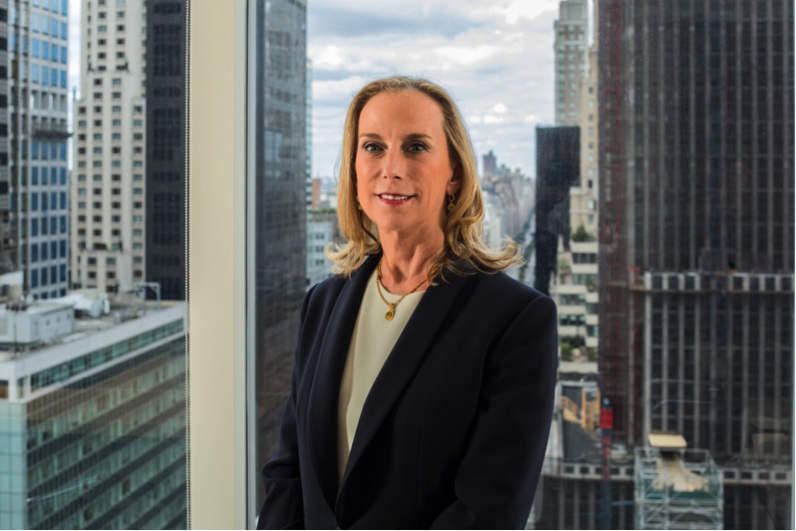 New York – Private Wealth Advisor Susan Kingsolver, who's also an Executive Director and Senior Investment Management Consultant, is back on Barron's Top 100 Women Financial Advisors for a seventh time, after being named to the prestigious list for six consecutive years from 2006 to 2011.
She attributes this achievement to being planning oriented and providing a very high level of service.
"We service the heck out of clients in multiple dimensions," says Kingsolver. "Being planning centric, we look at the client's entire financial picture, determine their needs and then help develop solutions to meet those needs.
"We want to learn everything about you, from what drives your decision making process, to your risk profile, your objectives, to even what kind of legacy you want to leave," adds the New York-based Wealth Advisor. "Once we've identified those areas, we bring the wealth and depth of the Morgan Stanley advisory platform to fulfill the needs of the client."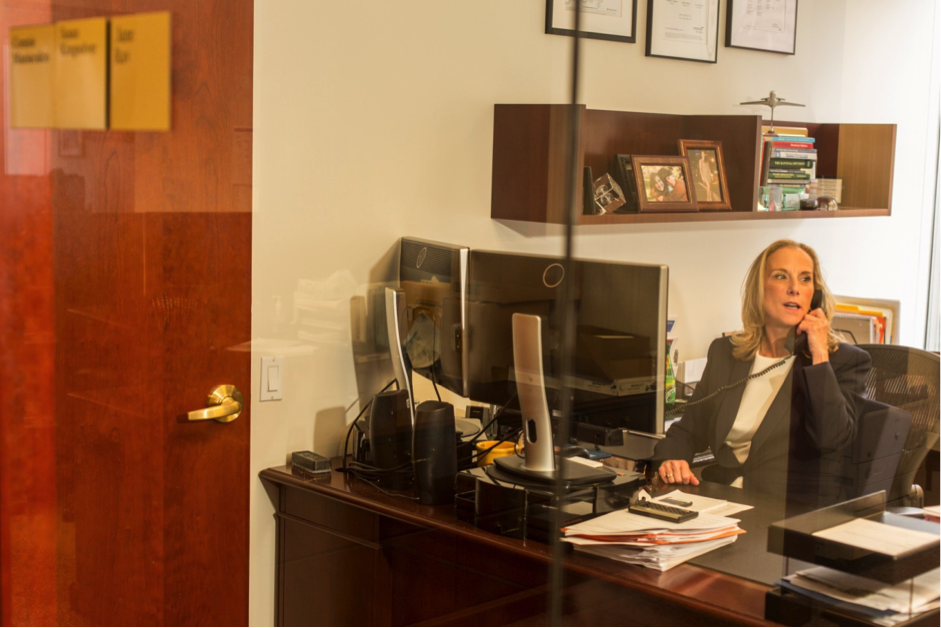 Susan Kingsolver learns everything she can before developing a solution to a client's needs.
Staying Connected
At the beginning of each client relationship, Kingsolver tells them to expect a quarterly phone call.
"We're constantly taking people's pulse," she adds. "We want to know how their feeling and stress test their portfolio. There's been a lot of volatility and confusion in the market recently, so we'll start with a macro overview and then drill down into how their investments are doing. Having that connectivity enables us to be on top of what's going on in their lives and find out if there have been any changes that could impact their financial plan."
Being in the Private Wealth Management (PWM) group, Kingsolver is able to offer additional value to clients when it comes to providing trust and estate planning, lending, and insurance.
"For example, I just had lunch with our new trust and estate attorney who's exclusively working for PWM," says Kingsolver. "We have someone else for philanthropy, lending and insurance. We utilize those resources free of charge. We try to make sure people are aware we can bring them anything that has to do with their financial life and they're very appreciative of that. To be able to pick up the phone and get access to high net worth resources is invaluable."
Being in a Private Wealth management group, Kingsolver can offer additional value to clients.
Multi-generational Clients
Many of Kingsolver's clients are multi-generational families that include grand-parents, parents, children and grandchildren. She's a member of a group of women PMW advisors who have started doing a "Next-Gen Event" to specifically target the children and grandchildren to bring up their educational learning curve.
"We're trying to penetrate multiple generations and not just focus on the parents and grandparents," she adds. "The event is geared toward 18 to 30 year olds and that can span a huge educational boundary, but we have enough different breakout seminars so the children and grandchildren can target what they want to learn."
Another reason for the event is to reach millennials who are the clients' children.
"Millennials look at things very differently," says Kingsolver. "They adapt to mobile apps much more rapidly and online statements. A lot of them are extremely busy starting their careers. But by having been with their family for so long, the millennial children see the value of someone who has a great deal of background and history in the business and can help advise them to start out. I think they appreciate hearing from someone who's had the experience through multiple market cycles because we can guide them through that."
For someone who has been in the business for 28 years, Kingsolver has seen many changes over the past three decades.
Managing Money
"We're definitely much more managed money versus being transactional oriented which is what I was when I first got into the business," says Kingsolver. "I migrated to managed money about ten years ago, but I still look over the research every day and read a lot to stay on top of things, especially given all this volatility. You need to give people a perspective."
Another change is that clients are becoming more fee-sensitive.
"We use the Consulting Group's Select Unified Managed Account (UMA) which gives you access to managers with lower minimums and lower fees," says Kingsolver. "One of my clients has become the CEO of a biotech company and in his new role he's looking at his company's pension fund and 401(k) plan, especially the expenses. He was impressed by how we were able to help while providing transparency on all our fees, which were very competitive."
As part of the PWM group, Kingsolver is not allowed to have households under $2 million. She and her team of three, including Connie Maniscalco, Assistant Vice President, who helps with financial planning and lending, Jane Rav, a Consultant Group analyst, who helps with investment decisions, serve 125 households with $1.023 billion in assets under management.
Kingsolver (right) and her PWM team, Jane Rav, (left) and Connie Maniscalco (center).
In managing those assets, Kingsolver has a simple and clear investment philosophy.
"I like to sleep at night so I have a balance of different managed accounts that are not over-exposed in any one particular area," she explains. "We're very sensitive to asset allocation in our portfolio construction, so we spend a lot of time thinking about where we see the best opportunities and focus our attention on those."
Pet Peeve
As for one of her greatest challenges, she says it's when a client refuses to reveal what assets or investments he or she is holding elsewhere.
"I can't make an appropriate investment suggestion because I don't know how he/she is positioned elsewhere," says Kingsolver. "We don't want to be duplicating asset classes or positions so it is frustrating when we don't get the whole picture."