Beatriz "Bea" Luna Vida, Associate Complex Manager at Morgan Stanley Private Wealth Management combines passion for sustainable development with equity research.
Beatriz "Bea" Luna Vida, once a member of the Federation Cup team for Puerto Rico and a NCAA Division I tennis player, saw one career goal sidelined by injuries that kept her off the court. However, as an Associate Complex Manager at Morgan Stanley Private Wealth Management, she now serves up a winning game through, among other roles, "putting capital to work" for sustainable development.
This strategy helps others in general, she believes, and harkens back to an early passion.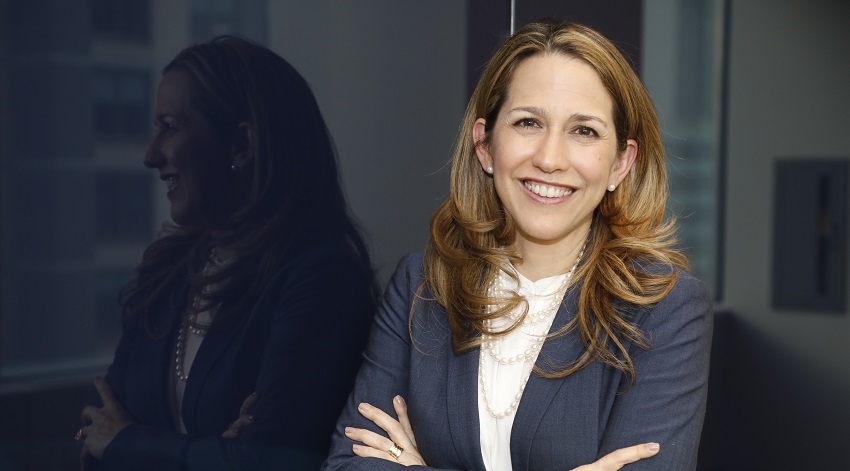 Fresh out of college and living in New York, Bea delayed her first job for a couple of months to volunteer with World Teach, a non-governmental organization that promotes local education initiatives in places where resources are lacking. The assignment was working with fishermen in Baja California, Mexico.
"In Baja, unsustainable fishing methods were depleting local fisheries and the fisherman needed to explore another source of income," she explains. "We taught them English and nature tour guide skills as a path to economic and environmental sustainability."
Even as the signs indicated that the fishermen were moving on the right track, Bea knew that the fisherman would return to unsustainable fishing practices once she left. She realized then that the solutions to the sustainability problem lay either in politics via public policy or in Corporate America by putting capital to work.
A retired investment banker helping entrepreneurs in emerging markets advised her to begin a career in consulting. Nevertheless, she quickly felt that consulting had too narrow of a focus. "I wanted a bigger, more macro view of how companies strategized to put capital in motion and provide a societal contribution," she says. "I was guided by friends in the institutional side of the financial services industry to go into Equity Research, and I fell in love with finance and Wall Street. Finance is at the core of economic development and growth. It fuels through investment and exchange the ability to empower the entrepreneurial spirit."
Eventually, she decided to make a career move within the industry. "Wealth Management is a wonderful career. It's an ever changing world where you bring all the knowledge you have available at the firm to help find solutions for your clients. You are able to see firsthand the impact and power of finance at its core: the individual. You help the world be a better place."
As Associate Complex Manager at Morgan Stanley's Private Wealth Management New York City office, Bea works directly with Private Wealth Advisors and their teams, facilitating business development and growth, and delivering the best strategies to serve the needs of our Ultra High Net Worth clients.
"A professor at Kellogg School of Management once told me that you can do good things for others and also be very successful. Those two are not exclusive of each other. On the contrary, doing the right thing often multiplies into further expanding your network, sound business practices, and better communication and idea flow, which in turn results into a successful career," she states.
"The world becomes a very small place when the right people connect with each other. As an advisor, and now as a manager, I'm touching people's lives all the time. It is remarkable our unique role in the process of transferring wealth and investing funds. We help our clients have an extraordinary impact in society by providing them the tools to build businesses, materialize ideas, fulfill dreams, and transform communities."
Bea has had several mentors present themselves in her life. "I'm inspired by my parents and people, who like them, have strong values and serve a bigger purpose," she says. "Identifying people I admire has given me a vision of who I wanted to be."
Bea believes in giving back. She teaches that same skill to young women starting their careers in wealth management. "The key feature of a mentoring relationship is to understand who you are, patient listening and the willingness to learn from each other."
She adds, "Understanding finance and wealth management are two of the most empowering and liberating things a woman can do. Working and helping women eager to learn the language of finance has been one of the most rewarding parts of my career," says Bea, who was named to MAKERS Class of 2017.
"My parents taught us that our sense of purpose needs to be greater than ourselves. MAKERS validates that I'm a person who is empowering and helping others to be a better version of themselves. It's a huge honor."