Former actress Julie Baeder finds a new role working in finance and helping empower women of all ages.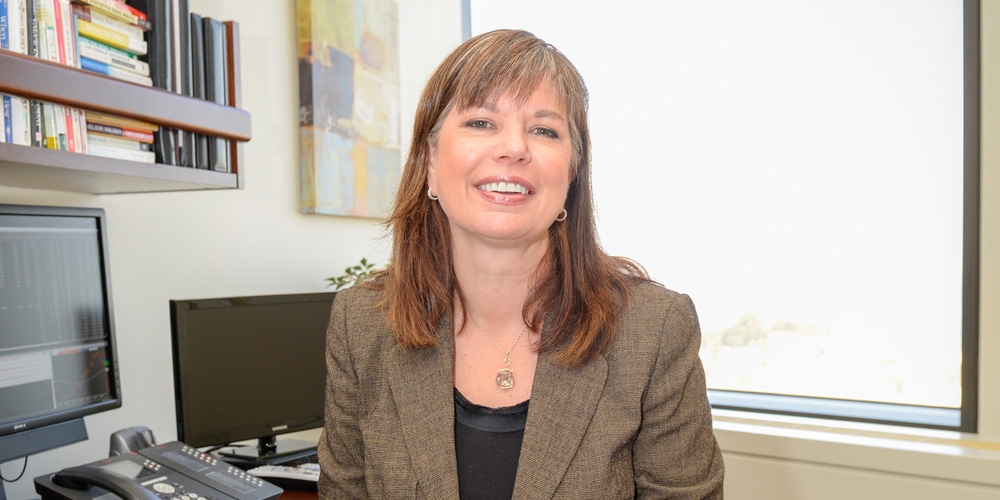 San Francisco, Calif – Julie Baeder gave herself a time limit. Hit it big in the theatre as an actress by the time she was 30, or get out and seek something new.
She had invested in herself, studying at Jean Shelton Actor's Lab, among the most renowned acting schools in San Francisco, and the opportunity to study with acclaimed actress and acting coach Stella Adler. Her dedication to that profession helped prepare her for the stage and she received regular work, though for an actor that is seldom enough to give up the part time jobs like those Julie had in sales and waiting tables (which earned her more than acting did).
So at 29, and staring down her deadline, she taught herself desktop publishing with an early MAC computer and began publishing a newsletter for Dean Witter. She took advantage of learning everything she could at that job and earned herself a position in their managed money department. From there she moved to other firms, with increasing levels of responsibility until she finally decided to become an advisor and joined Smith Barney in 2003, staying on after Morgan Stanley bought the company in 2012.
Over the years, Julie had acquired a large number of contacts that served her well in her new role as financial advisor. But she had also lost one, through divorce in 2000. It was a positive change that opened up her world to new possibilities, and responsibilities.
"When you are in a relationship, it is natural to divide responsibilities," Julie said. "I had nothing to do with the finances. I did not even have an ATM card. Of course, that put me at a huge disadvantage when I became single again."
Julie wanted to share what she had learned about finance, divorce and success to help women of all ages. Her passion to help other women drove her to earn certification as a Certified Divorce Financial Analyst (CDFA), allowing her to serve a critical role working with women and their lawyers during a divorce She provided seminars for women on financial literacy and empowerment and she has also held numerous seats on the board of Girls, Inc. of Alameda County, a nonprofit organization dedicated to inspiring girls grades K to 12 to be "strong, smart and bold" through programs that promote literacy, mental health and nutrition. That wasn't enough for her, though and so she organized Women of Impact, a network of local women leaders who are accomplished, connected, and committed to transforming the lives of underserved girls in the San Francisco Bay Area by donating their time, talent and treasure to Girls, Inc..
"We are very proud of the fact that in a city with a 55% drop-out rate 100% of our girls graduate high school and go onto college," said Julie.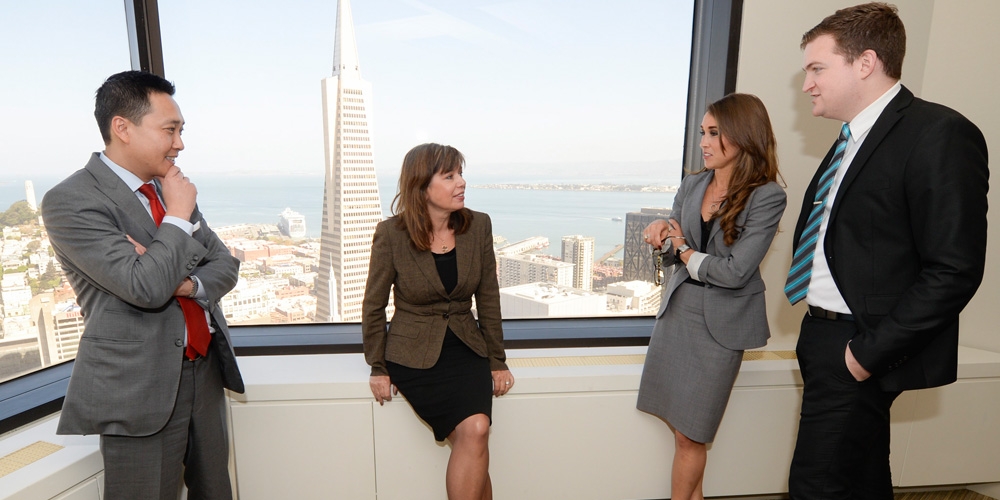 Today, as a Senior Portfolio Manager for the Cypress Group in San Francisco, Julie is part of a team that provides financial advice to multiple generations: helping individuals with their financial goals particularly for retirement and estate planning, services which often include working with their adult children or their own parents.
What does Julie think about the role she currently has?
"Our group is very collaborative and that means we can accomplish more than any one of us could ever do alone. Our focus is retirement and estate planning. It's often a multigenerational effort, so we can be helping our clients with their adult children, grandchildren and even their own parents at the same time." said Julie. "It's always rewarding to help people with the long term decisions they make about planning and protecting their financial future."