Morgan Stanley's Lindsey Cooksen was recently recognized as one of Houston's Best Up-and-Coming Professionals in the Houston Business Journal's "40 Under 40."
It was while she was performing graduate studies at Stanford University that Lindsey Cooksen found herself bitten by the entrepreneurial bug. She already had a taste for finance, starting her career with a summer internship with Citigroup in New York during her undergraduate studies at Rice University. "I decided that investment banking was not going to be my career, but I knew I wanted to stay in financial services. I found that Wealth Management was the best way to pursue my interest in entrepreneurship and financial services. "
Today she works as a Private Wealth Advisor with The Novelli Group in Houston, where Lindsey appreciates the diversity on the team. "Our varied backgrounds and experiences each bring a unique perspective to the table, which allows us to think more broadly about what may be of interest to our clients with regard to their finances and how they want to engage with us personally," she said. "We all work together very closely on every one of our client accounts. Our collective focus allows us to serve our clients better than any one of us could individually."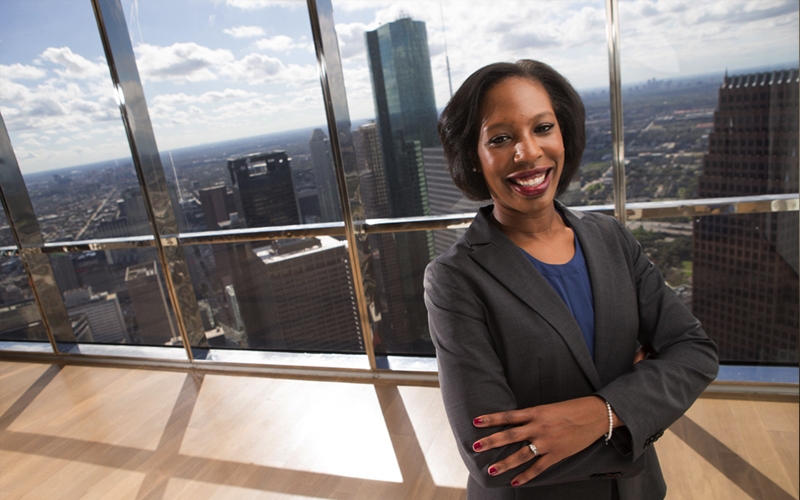 Lindsey Cooksen, Morgan Stanley Wealth Management
After graduating from Rice, Lindsey spent two years as a financial analyst in New York and London before heading off to Stanford (where she earned both a Masters of Business Administration and Masters of Education). Morgan Stanley hired her as a summer intern, and then offered her a full time position in 2009, which she accepted because she "found the work to be very challenging and rewarding, but also because I really enjoyed the people at the Firm. They were all very supportive," said Lindsey.
Lindsey, a Texas native, says her strength has always been a fanatical attention to detail, though she knows when enough is enough. "I prepare extensively, sometimes for opportunities that have not yet presented themselves," she said. "And though I am truly vigilant in this way, I am also extremely protective of my time, --something that is everyone's most valuable resource. Using my time wisely gives me the ability to leave a deeper imprint on the activities that I engage in."
Her engagement outside of work includes being a founding member on the Board of Directors of Families Empowered, a Houston-based nonprofit, with a mission to empower families searching for a high quality school for their child. She also served as a member of the host committee for the 2015 United Negro College Fund Gala.
Lindsey strongly believes that philanthropy is much more than writing a check, and that contributing her time and talent is not only important to the community she lives in, "but also is key to professional success and personal growth for all of us," she said. "Ultimately, my professional goal is to use the talents God gave me to make a positive impact on my organization and my community at large."
Her impact has not gone unrecognized. Lindsey was recently recognized as one of Houston's Best Up-and-Coming Professionals in the Houston Business Journal's "40 Under 40", where nominees were evaluated on leadership, overcoming challenges and community involvement. And while she appreciates the recognition, those types of honors aren't the things that drive her.
"The most rewarding part of my career is building personal relationships with my clients," Lindsey said. "I have danced at their children's weddings and they have celebrated the birth of my daughter and son."
"I am happy to say that I truly am working my dream job. Finding my calling early is something that I do not take for granted. That being said, I am always eager to grow and develop new skills. This business requires a broad range of abilities that I look forward to cultivating, and as the industry changes, as it certainly will, my goal is to be at the forefront of the innovations to come."