Wealth management professionals discussed how firms and their leaders collectively drive progress to create a more equitable industry and world.
The country has reached a turning point when it comes to social justice, equality and equity. People are using their voices to call out injustice and demand change. Morgan Stanley aims to be a trailblazer and architect of transformation, standing committed to leading the way for true progress. This starts from the top down, embedded in our core values, goals and actions.
For the third year, Morgan Stanley Wealth Management hosted the Asset Manager Diversity & Inclusion Roundtable with 97 leaders from 21 asset management firms who collectively manage over $21T in AUM*. This two-day event featured in-depth explorations of topics ranging from racial equity to empowering underrepresented communities to the gender gap in finance, with a focus on how this industry can bring about improvement (and what we're already doing).
A one-of-a-kind event in wealth management, breakout discussions allowed attendees to share practices and ideas on critical topics that will advance our firms and industry, including:
Discussing Race at Work
Building Allyship
Sourcing and Recruiting Diverse Talent
Advancing Diverse Talent
Building Inclusive Leaders
Morgan Stanley leaders including Andy Saperstein, Head of Wealth Management, Susan Reid, Global Head of Diversity & Inclusion, Margaret Flynn-Martin, Managing Director, Head of Relationship Management Group, Wealth Management and Kara Underwood, Head of Wealth Management Diversity & Inclusion, were joined by professionals from Goldman Sachs, New York Life Investments, Franklin Templeton Investments, McKinsey & Company, Blackstone, AIG Financial Distributors and more.
A Year Like No Other, An Industry Ready for Transformation
The last year has seen unprecedented attention to racial injustices with largescale cries for change regarding social justice issues, and firms must make take their stance on the right side of history.
The conscience of the country has been shaken. The reaction of the firms has been incredibly encouraging.
Andy Saperstein, Head of Wealth Management, Morgan Stanley, saw the truth in these observations, stating, "I don't think that there's ever, at least in my career, been a time where people were uniformly and collectively as determined and open about making lasting change as it is right now."

It's that determination that sets this moment apart. Individuals and organizations are steadfast in taking steps necessary to create a more equal and just world. It's not about talk, it's about action. This is true within the wealth and asset management industry, which has power to break barriers and help set standards for diversity, equity and inclusion (DE&I) practices.
Participants acknowledged the competition in the industry but called on the urgency of the moment to come together to further the representation among diverse people. This involves working together to show underrepresented groups that this is a good industry for them and making the industry more accessible.

Morgan Stanley has a serious and long-standing commitment to diversity and inclusion. And there's no question that the events of this year have called on us to be more intentional and bolder. By thinking big, collectively we can magnify our impact.
Benjamin Huneke, Managing Director and Head of the Investments Solutions Group, Wealth Management, Morgan Stanley, agreed. "As firms we all work to find, cultivate and keep diverse talent. We compete for this talent, but we need to work together to develop more diverse talent and be more inclusive in our recruiting as firms and an industry as a whole."

Perika Sampson, Executive Director, Senior Regional Diversity Officer - Pacific Coast Region, Morgan Stanley, made the point that firms need to drive interest from outside the firm to get experienced, talented professionals and that for entry level talent, allowing competency to trump pedigree is key.
Getting Real About Diversity, Equity and Inclusion
One of this event's sessions involved raw conversation around the book "So, You Want to Talk About Race?" by Ijeoma Oluo. Lauren Ziadie, Head of National Programming and Initiatives, Wealth Management, Morgan Stanley, emphasized that as uncomfortable as these conversations can be, they're critical for change. Erika Irish Brown, Head of Diversity and Inclusion at Goldman Sachs, also explained that while we're talking about institutional racism and related topics that she never would have imagined before, there's much more progress to be made.
Key ideas to remember:
Acknowledge that barriers may be different for people of color
Realize you're not the one with all the answers; build active listening skills and empathy
It is not the job of black people to educate leaders; research, learn and reach out to experts
We're still in a society led by privilege, whether it be race, class, gender, sexual orientation, education, etc. The best way to make change is to make change. "Having diverse people in positions of power is one of the most important things you can do internally to really move the needle," explained speaker John-Paul Julien, Associate Partner, McKinsey & Company.
Attendees recognized the change happening; that we've looked at harsh realities of the past and present while recognizing the progress we have made as a country.
"I think for the first time, in a long time, there is not just platitudes and good wishes and comments being made and commitments being made, but actual dollars being tied to those commitments." John-Paul Julien, Associate Partner, McKinsey & Company
A Focus on Leadership and Accountability
Ultimately, one of the most significant issues that was discussed was the topic of accountability and ensuring that firm leaders are standing at the forefront of progress, willing to spearhead DE&I efforts.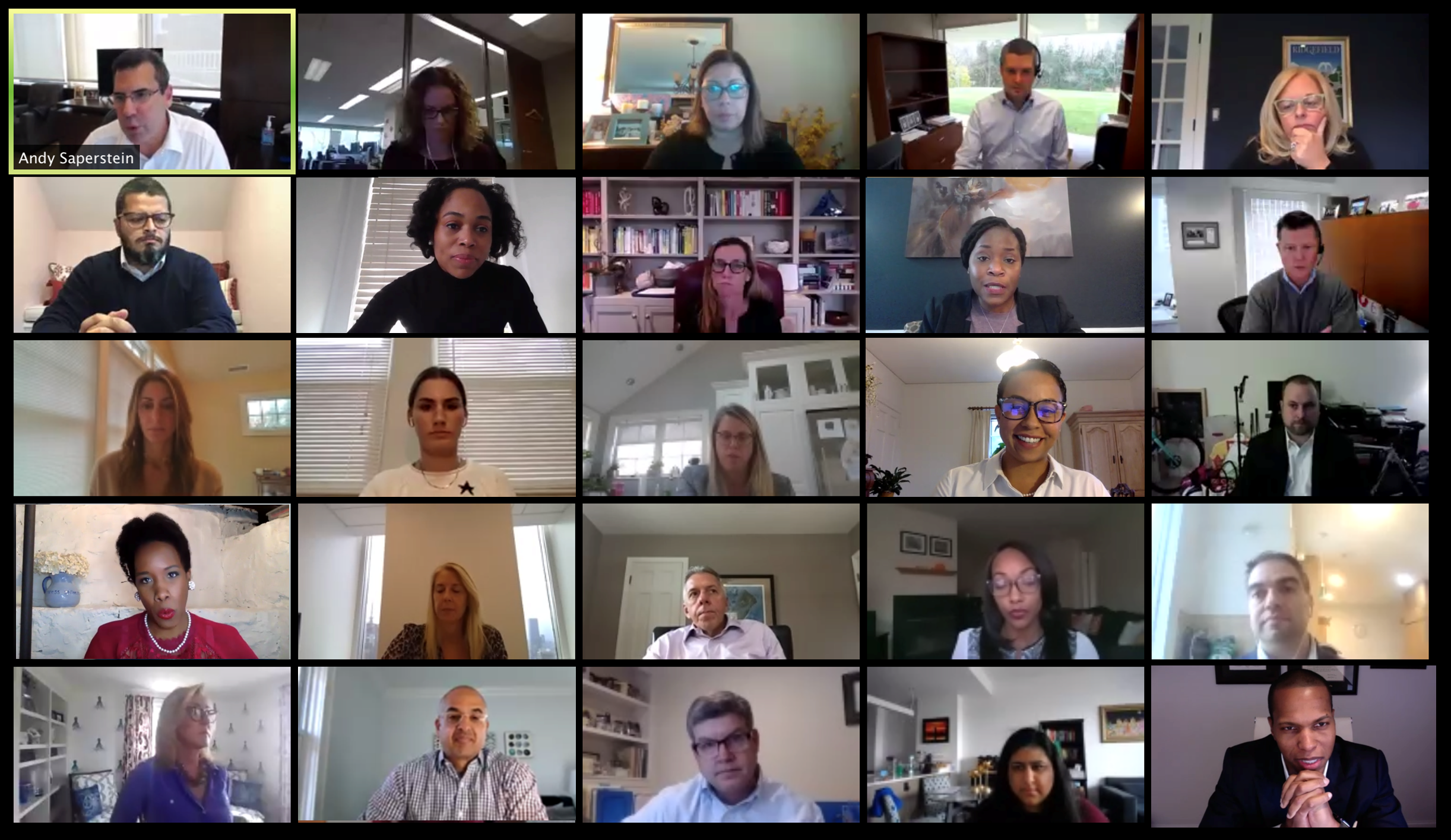 When leaders are actively engaged, progress happens," Kara Underwood explained. Follow up metrics, accountability milestones and tangible goals are critical to track success and ensure that real progress occurs in hiring and promoting underrepresented populations in our industry.
Guests discussed why the onus is on leaders to create these DE&I opportunities and be held accountable. Leaders have access to power and resources to help make things happen, shape firmwide outcomes and become strong ambassadors.

There's also the need for leaders to create space for transparent or uncomfortable conversations, fostering a culture of inclusion and allyship. Heather Zachary, Executive Director, Wealth Management Talent & Diversity, Morgan Stanley, stressed that it's essential for leaders to build a "safe environment for those who are interested to join as advocates." Then you get allies, and allies are invaluable.
"The beauty about being an ally is that everybody can be one. Everybody has the ability to stand up for someone that is less fortunate than them." Jennifer Tarsney, Director, Practice Management, New York Life Investments
Making a Moment More of a Movement
This is not an issue of fleeting importance; this is an ongoing fight for equality and equity, justice and morality. Whether it's speaking to clients or coworkers or friends, there is continuing dialogue about solving racial injustices and overcoming gender inequality. Firms have the responsibility to ensure that this is an area of special focus and commit their resources to real change, not just for optics.
"What I'm most excited about is the idea that companies are thinking about this, not from just a philanthropic rate or what they can do with their CSR, but really starting to think about how do I serve and embed these opportunities into my core business?" John-Paul Julien, Associate Partner, McKinsey & Company.
An overall theme of the roundtable was that advancing DE&I is not a case of immediate results or one-and-done projects; this is a forever thing. Mandell Crawley explained that there are four things you need to achieve change and you need to flex them at the same time:
Will
Money/capital
Ideas
Stamina
As part of the Roundtable, the groups here raised more than $200,000 for 15 different non-profit organizations. In an ongoing journey to support DE&I across the industry, many of the firms expressed an interest in working together to educate high school and college students about careers in wealth and asset management. This includes expanding opportunities for internships and career development opportunities for underrepresented talent.
Standing together, incredible change will persist. As firms enact practices that prioritize sourcing, promoting and supporting diverse people as well as creating allies, we create an open and inclusive environment for all.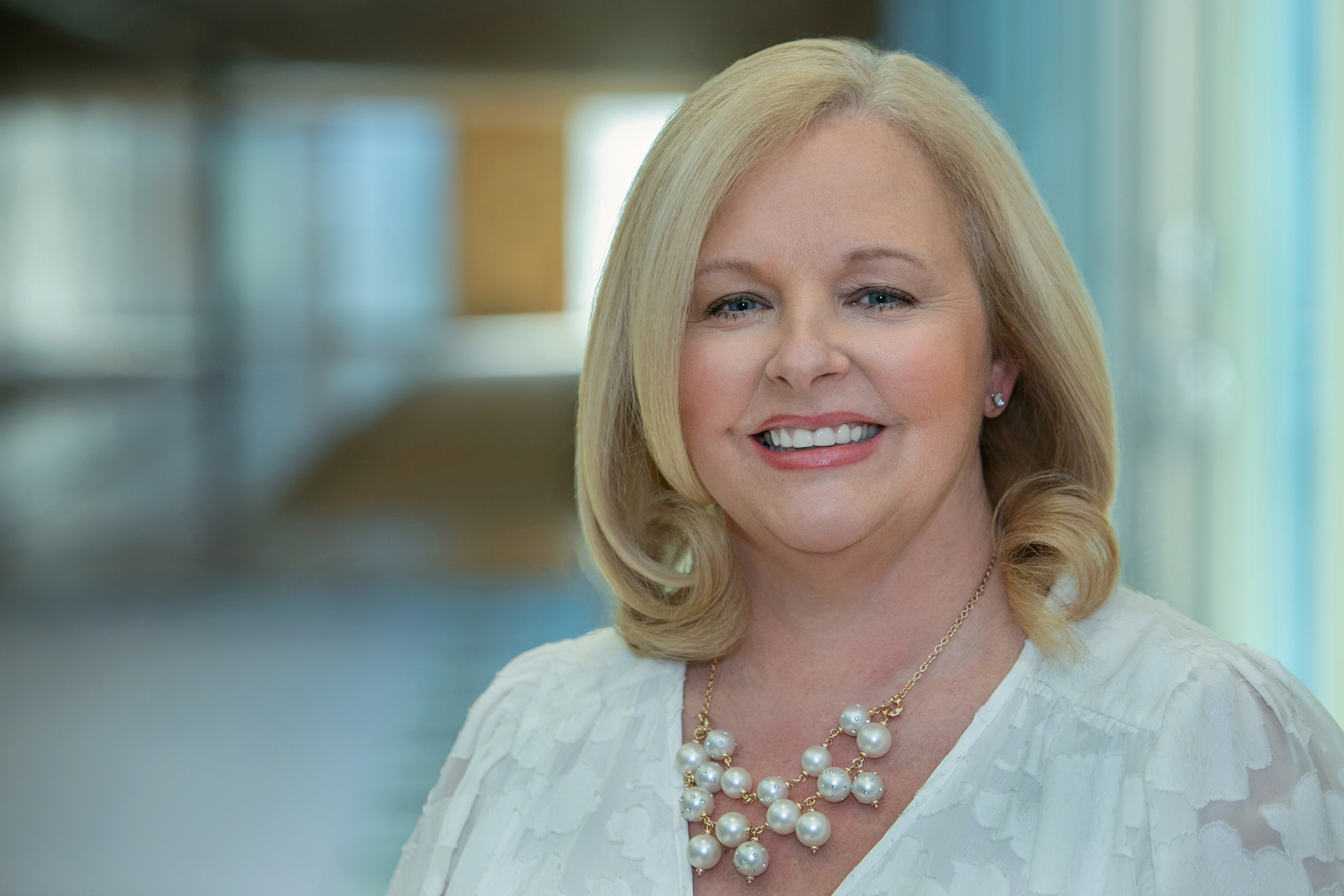 We have immense power as a collective. When our firms and leaders come together, we forge meaningful impacts as an industry. This is our chance to do some real good. Creating a more diverse, inclusive and equitable industry now, and in the future, is the right – and smart – thing to do.