Financial Advisor Genai Walker-Macklin shunned Barbie Dolls for green Army men. She insisted on doing everything the boys did in her small rural town of England, Arkansas -- run, climb trees, and most of all play basketball.
Her drive earned Genai a Division 1 scholarship to the University of Central Arkansas where she received a BS in Mathematics and BA in Sociology/Spanish. A 6'1" power forward, she tallied honors including All American, All-Conference, and All-Decade Team.
Genai scored another seven and a half years with numerous MVP Awards in women's professional basketball. Between 2005 and her retirement in 2012, she played for teams in Switzerland, Spain, Ecuador, and in the WNBA for the Tulsa Shock.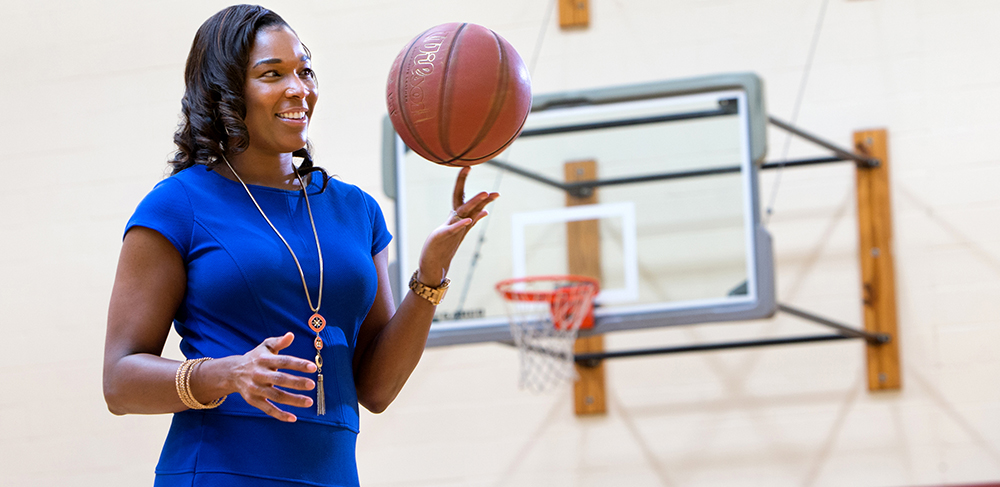 Morgan Stanley recruited Genai to join its team in 2014. After the markets close, you can find her on a Dallas basketball court still schooling the boys as the lone female playing in all-male leagues. She even faces off against Demitrius, her husband of eleven years. And yes they met on a basketball court and give no quarter to each other.
As you will see in this video, Genai Walker-Macklin applies lessons from the court to working with her clients Morgan Stanley.
It's all about calling the right plays at the right time, preparing for the unexpected, and communicating with her clients like a winning coach.