Wealth Management's Kevin Tan reflects on his journey to winning a bronze medal in Beijing and his transition to a career on Wall Street.
Kevin Tan lives by a philosophy that every day, every moment matters. Perhaps that's why at 27, when most gymnasts have already retired, he made the most of his opportunity to represent the United States, captaining the men's gymnastics team to a Bronze medal in Beijing. He also served as an Olympic Selection Committee member for the 2020 Tokyo Games, helping to choose the athletes that went on to compete.

During the Olympic Games in Tokyo, the Financial Advisor and Portfolio Manager reflected on the lessons from his years of training and competition that he draws on in serving his Wealth Management clients to help them achieve their own goals and dreams.

What did it take for you to get to the Olympics?
While as a student at Penn State, I competed in gymnastics, and started assistant coaching right after graduating with a Finance degree, inspired by my coach to give back to the community. I'll never forget the day he sat me down and told me that he thought I had what it took to make it to the Olympic Games and that he'd be willing to train me if I gave it my all. He really inspired me to dedicate myself and put everything else on hold. That meant intense workouts with him in a gym each day on top of my assistant coaching hours, which helped to pay the bills. Olympic spectators see you compete for seconds, but all of us have years of training and sacrifice and grind that we commit to get there.
What skills as a gymnast helped you prepare for a career in personal finance?
I started in gymnastics when I was eight, and my training through the years has allowed me to be more self-aware and adapt to changing situations. It's helped me to problem solve, learn from mistakes, communicate and work on a team – all skills that translate into the finance world. Also, learning how to manage through the stress and anxiety of competition gave me the tools to be more productive in achieving my goals and to stay level-headed in times of volatility in the markets.
It was that unpredictable moment of team bonding that brought us together, that connected us on a deeper level and it continues to keep us close, like brothers.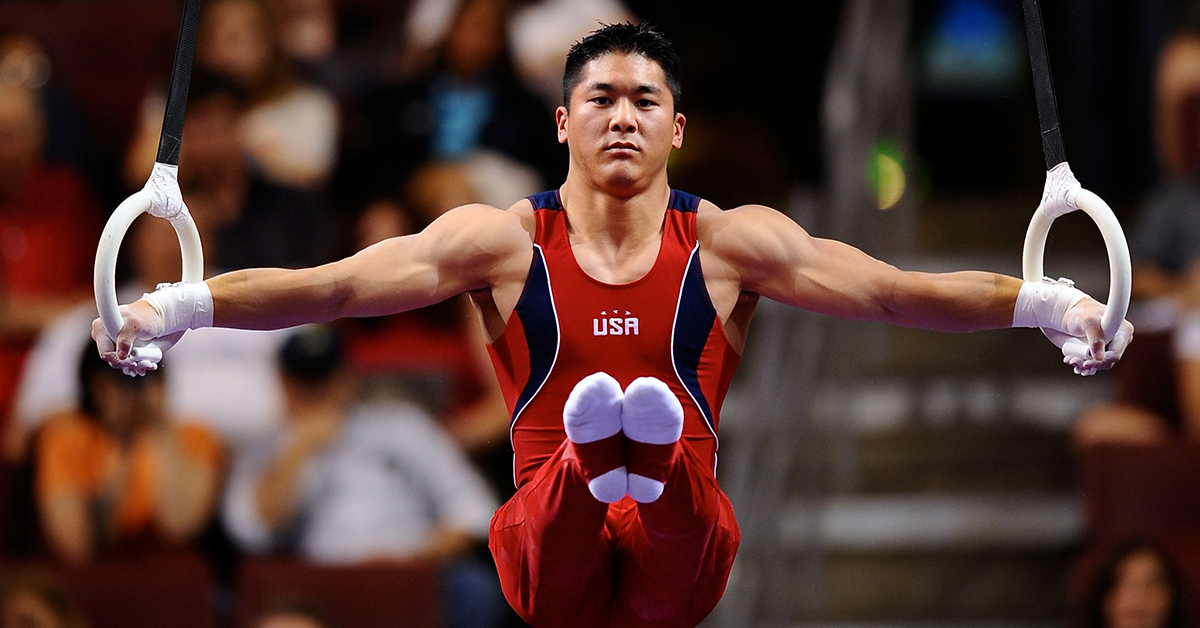 Photo: John Cheng/USA Gymnastics
What was it like to transition to Wall Street?
I can't stress enough how difficult it is to transition from sport, to go from having that specific subject matter expertise. Having support from family and friends was crucial, particularly coming off my Olympic high and building everything back up.
Before joining the Firm, where I've been for seven years, I worked two years at a municipal bond firm. At the time, I looked at the scope of where things were headed in the financial sector and wealth management offered more opportunity and versatility. Morgan Stanley was an obvious choice as a leader in the space.
What is one moment from the Olympics that stays with you?
I'll never forget the night before our team finals, an incredible moment. We were the underdogs, written off as being a medal contender after losing our top gymnasts to injury. With two replacement athletes, there was a lot of stress, and we didn't know how to handle it, having our goals and dreams on the line. But then we started to talk about our fears and realized we all had that same feeling and knew we had each other's backs.
It was that unpredictable moment of team bonding that brought us together, that connected us on a deeper level and it continues to keep us close, like brothers. It was that night that really led us to put it all out there on the floor the next day, to feed off each other's energy until our last routine and to medal. That's what made the moment on the podium so special, coming together as a team against all odds to win the bronze. It was pretty magical.