In this "throwback" video, Morgan Stanley Financial Advisor Noel Brown explains the importance of speaking with your values and the opportunity of impact investing.
Morgan Stanley's highly anticipated 2017 Multicultural Leadership Summit will take place in Chicago, IL on March 1st-3rd, 2017. The event, open to Morgan Stanley's top multicultural Financial Advisors, is where the best come to get better. The conference will bring together over 300 of Morgan Stanley's top multicultural Financial Advisors and managers from across the country to dig deep into targeted content centering on modern wealth, entrepreneurship, leadership and innovation.
Leading up to the 2017 event, this forum will highlight some of the best presentations from past years' summits. The first "throwback" comes from the 2014 event in Atlanta and Morgan Stanley Financial Advisor Noel Brown. Brown, a Financial Advisor and the managing member of The Pacarro Group at Morgan Stanley, engaged the audience of fellow Financial Advisors in a discussion about her coming of age as a Financial Advisor and why all Morgan Stanley Financial Advisors are positioned to lead the charge for impact investing.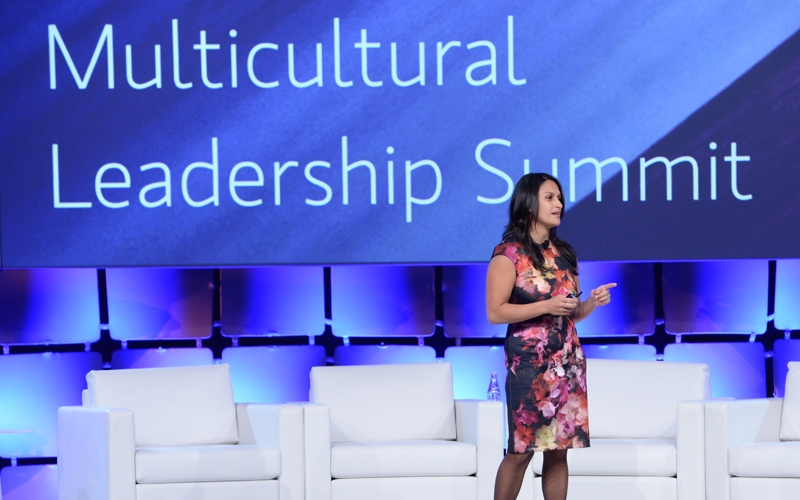 While showcasing Morgan Stanley's new website, Brown asked the Financial Advisors to "Think about what the client of tomorrow is seeing" when looking at the website. "Different is a differentiator and that new client is wanting [a] human connection [and] a Financial Advisor who speaks with their values...not a Financial Advisor in a black suit, but [one] that they can connect with," Brown told the audience. In the video above she explains how Financial Advisors can better differentiate themselves by speaking with their values and sharing the opportunity in impact investing, [or investing in the future].
Stay tuned for more "throwbacks" and details leading up to and following the 2017 summit. Even if you aren't in Chicago, you'll have an opportunity to engage in the conversation through local forums.