Passionate member of and advocate for the LGBTQ community, Financial Advisor Bruce Stuart shares how a diverse workforce built on trust and acceptance can benefit employees and clients.
SAN FRANCISCO – Financial Advisor Bruce Stuart believes the best client relationships grow from trust and that trust is particularly important when clients are members of the LGBTQ community.
Bruce, a proud member of the LGBTQ community himself, says being open and sensitive to LGBTQ needs can help any Financial Advisor overcome hesitations of a new client.
"Being part of the community, I know what it's like," says Bruce, a Certified Financial PlannerTM "The more comfortable a person is with you, the more comfortable they are giving information necessary to do proper financial planning."
Making clients feel more at ease is important, but promoting a diverse workforce that employs Financial Advisors who share much in common with the communities they serve is equally crucial. Bruce says one of his primary motivations for moving to Morgan Stanley from another firm was Morgan Stanley's diversity programs.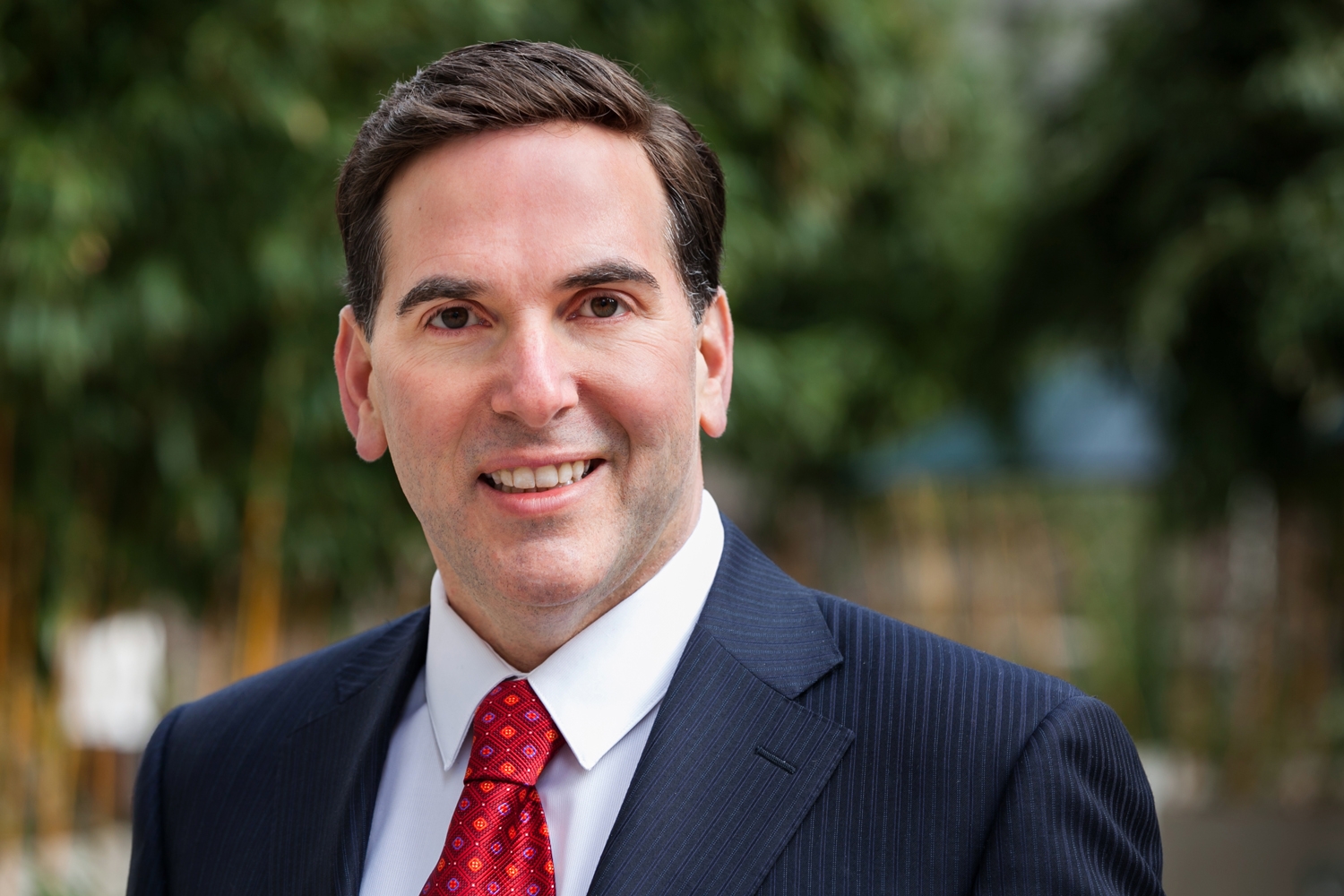 Bruce served on Morgan Stanley's National Diversity and Inclusion Council for four years, working on a number of existing diversity programs and developing new ones. He says his involvement in the National Diversity and Inclusion council was a turning point. The council allowed Bruce to meet some remarkable men and women who have had a tremendous influence on his work including Managing Directors Cheryl Palmerini, Kara Underwood and Sandra Richards. Managing Director Cira Nickerson, Bruce's current complex manager, helped recruit Bruce, and he says she also has had a meaningful impact in his development as an advocate for LGBTQ clients and Financial Advisors.
Bruce's work on the council was aimed at improving employee diversity and inclusiveness within Morgan Stanley and supporting business development in the diverse areas of each community the firm serves.
"If you can bring your whole self to work that's an amazing thing," Bruce says. "Morgan Stanley allows me to do that. And that's a big deal, not having to put on a façade about who you think the firm wants you to be. This makes me a more productive part of this firm."
He is productive in plenty of other ways as well. He is a former intellectual property attorney and the author of six books, including a book on retirement. For Pride month, Bruce has appeared on TV and radio to discuss financial challenges facing LGBTQ couples. He participated as an LGBTQ resource in a national call with top Financial Advisors and will be a panelist for training in Los Angeles.
Bruce was part of a pilot program for the Accredited Domestic Partnership AdvisorSM (ADPA®) designation and he continues to share his insights in this area with fellow Morgan Stanley Financial Advisors. Given his experience as a Financial Advisor and LGBTQ community member, Bruce works on both a formal and one-to-one basis to educate Morgan Stanly staffers on issues and approaches unique to the LGBTQ community.
Bruce counsels Financial Advisors to avoid stereotyping the LGBTQ community, and instead treat every client and prospect based on their unique needs, acknowledging the areas most important to them. An older client, for example, may be concerned about estate planning or wealth transfer and the legal relationship with a spouse or partner will determine the solutions that can be offered.
Greater acceptance and awareness of the needs of the LGBTQ community has led to new planning issues for Financial Advisors to address. For example, transgender clients seeking long-term care insurance may not realize that their insurance rates could be determined either by their gender at birth or by how they identify today.
"The Bay Area is a place where acceptance is high, but that's not the case in all parts of the country," Bruce explains. "Some clients come from areas where they're estranged from their families and may lack a support group or biological family to rely on."
Morgan Stanley offers a wide array of brokerage and advisory services to its clients, each of which may create a different type of relationship with different obligations to you. Please consult with your Financial Advisor to understand these differences.
Although they may be admitted attorneys, Financial Advisors holding legal degrees are acting purely in a non-representative capacity. Neither they nor Morgan Stanley provide tax or legal advice to clients or to Morgan Stanley.