Diversity. It's a good thing to have in your portfolio. And a good thing to have in the team that's advising you on that portfolio.
Purchase, NY – Diversity. It's a good thing to have in your portfolio. It's also a good thing to have in the team that's advising you on that portfolio.
For Julia A. Peloso-Barnes, First Vice President and Portfolio Management Director, and her team of six, diversity is what sets them apart from the competition. In fact, Julia may have the most diverse team in the entire firm – not only in ethnicity, but in experience. Among her team are the daughter of Japanese immigrants, who's in charge of Julia's client loyalty program; an African-American man, who's in charge of business development; and a white former Broadway actor who handles financial planning.
"The demographic diversity of the world is such that the more people from different backgrounds and cultures with whom I can connect and that they can feel a connection with somebody in our team, the better," Julia says. "The more we understand whatever their particular experience is like, the more effective we can be as a team."
And while the diverse backgrounds and experiences of her team may help them relate well to different clients, Julia says that how the team relates to each other is equally important. In order to work well together, she notes, the team must share the same core values and have their priorities in order.
"For me, what was really important in bringing everybody together, is that I think we all have some common core values," Julia says. "So with that as a starting point, our priorities are in alignment. And that's critical for me."
One of those core values, she says, is making a difference in clients' lives. It's not just about making money for the client, or for Morgan Stanley. It's about giving clients who may have been marginalized or excluded a fair shot.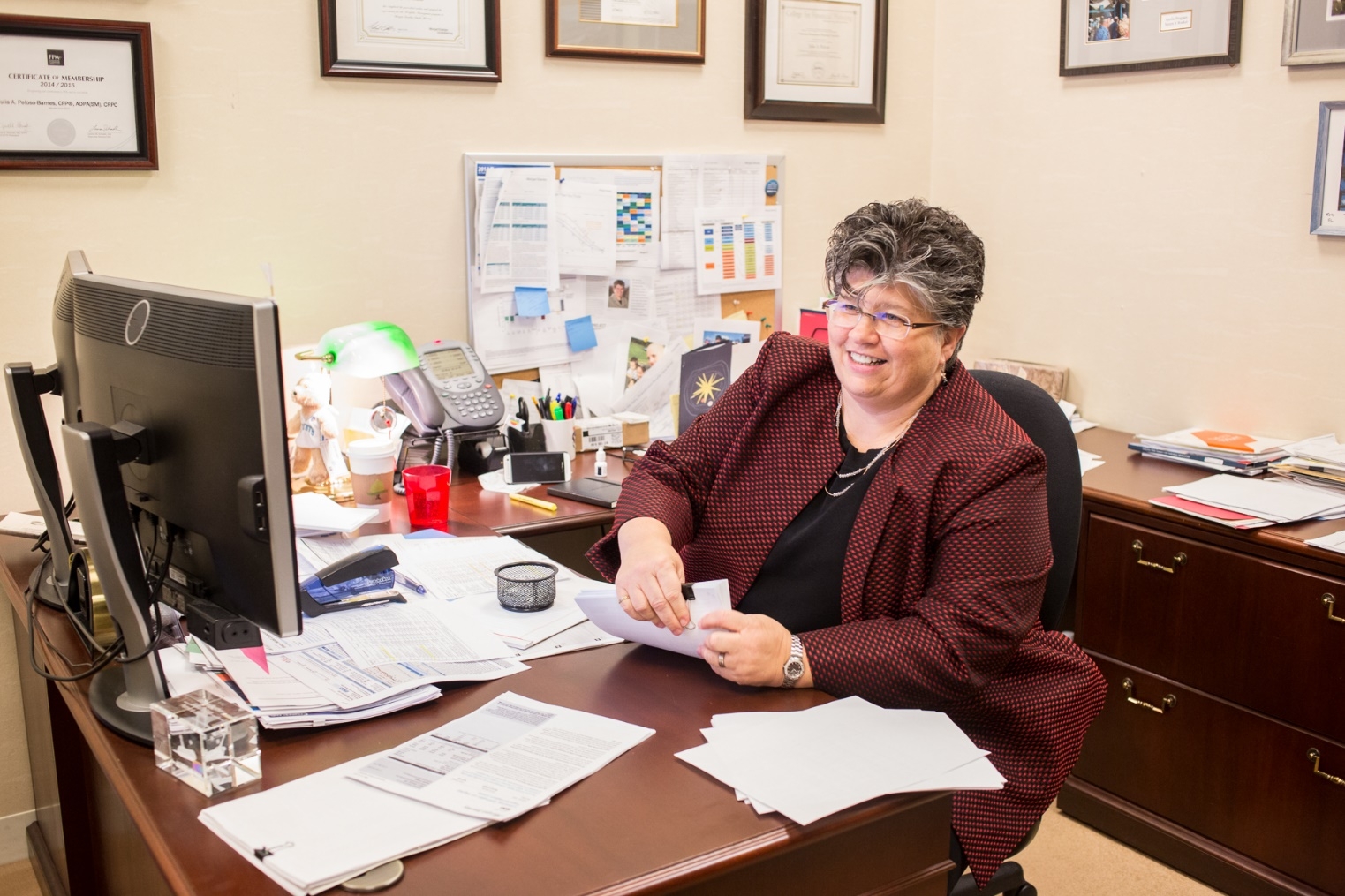 For Julia, it's not just about making money for the client, it's about giving those have been marginalized or excluded a fair shot.
With a client base that's nearly 25 percent LGBT, Julia notes that it's important to focus on their long-term needs, particularly now that marriage equality has become a reality across the country. As an out lesbian for the past 33 years, she knows well the challenges her LGBT clients face when it comes to their financial lives. She says that for years, the LGBT community never expected to have the same access to the "system" as straight people had. And now as that's slowly beginning to change, her LGBT clients are being faced with new challenges and opportunities.
But, she also notes that complacency should not be allowed to set in either. There's still a long way to go for the LGBT community.
"There's clearly a component in our society that will fight tooth and nail, anyway it can, to either undo [marriage equality] or try to limit our access to it," Julia says. "In all the excitement about being able to be married, it doesn't mean it's still safe to come out. So that hasn't changed."
Julia and Keron review a client's portfolio.
Whether someone is gay or straight, Julia says that she and her team still look for the same thing when considering taking them on as a client – their attitude. They must buy into her philosophy that it's not only about the money.
"For us, someone's attitude is critical," she says. "They've got to see the value in what we do and how we do it. "We're not going to focus on having the best return in a given quarter. We don't seek that when we manage money."
The client also has to be invested in the goals she and her team are trying to accomplish, she says. They have to be engaged in the process as well. For example, she and her team sit down with the client every year to do a thorough review of the client's expectations and priorities.
Julia notes that working at Morgan Stanley these past four years have given her the flexibility to run her business in a way that benefits everyone. Her previous experience at Merrill Lynch was just the opposite. She started at Merrill Lynch in 1992 and worked there for nearly 20 years. And as the years went on, she found that she had less and less control over her business, particularly when the firm was acquired by Bank of America in 2008.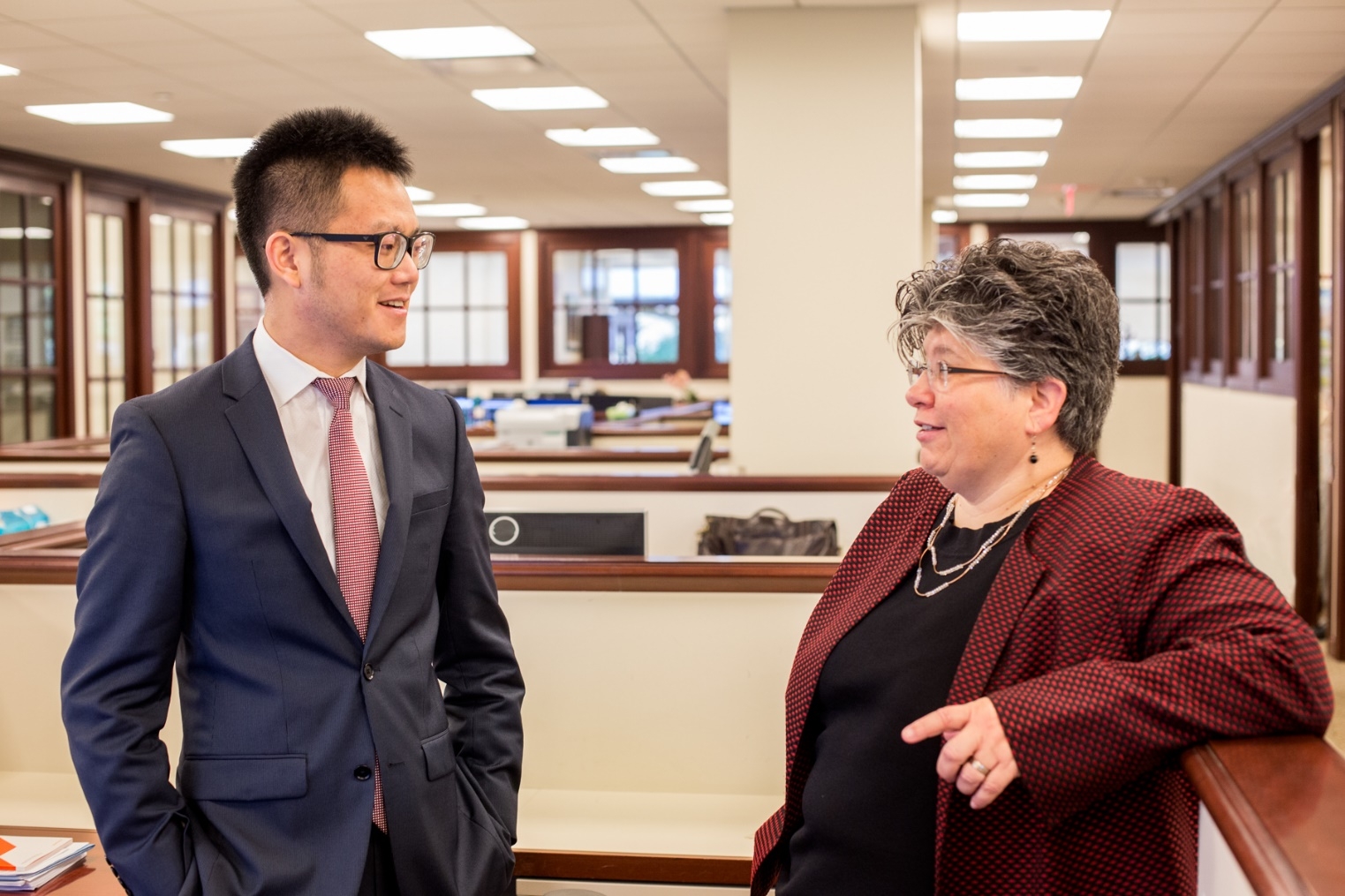 Julia and Lingxi discuss where a potential new client has the right attitude.
"What I found at Morgan Stanley is I have a lot more control than I ever imagined I could have," she points out. "So that allows me to take a $100,000 client right alongside a $1 million client."
She likens this part of her business to a lawyer doing Pro Bono work. She says she reserves a part of her business for people – particularly LGBT people, women and people of color – who may not have a lot of money to build a portfolio, but still have the need to put their financial lives in order.
"I'm not going to evaluate someone on the size of their checkbook," Julia points out