LGBT Financial Advisor Rachael Tobor sees Morgan Stanley as the ideal firm to build a culture of trust and openness.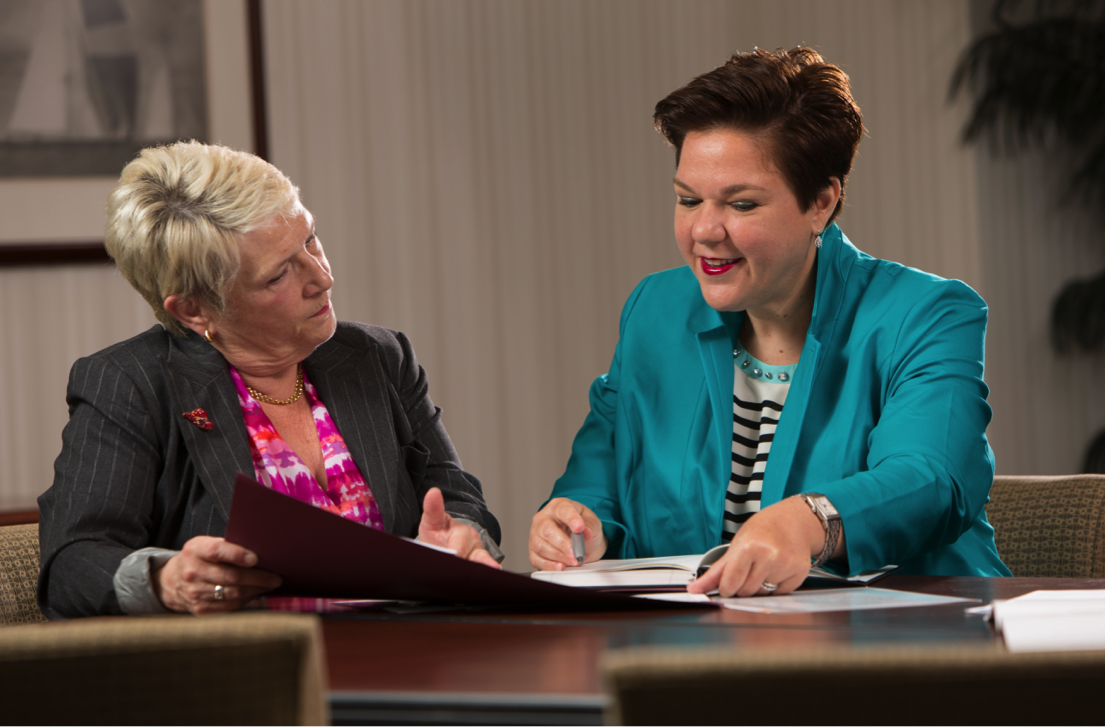 HOUSTON -- She supposed she was happy enough at her old wealth management firm.
After all, Rachael Tobor had made a sensational transition from energy company account manager to successful financial advisor, leveraging her people skills, her knowledge of numbers, and her ability to level with clients in a direct manner.
But something gnawed at her. She felt at unease. While her intent in all matters was authenticity, she had not "come out" in her professional life.
"I didn't have the confidence at that time and that was part of it," she recalls. "But the atmosphere was not supportive and I did not feel coming out would be supported. My partner would call in and was placed on hold for long periods of time as if she was of no importance to me, which of course obviously she was."
Then she received a call from a Morgan Stanley recruiter. The recruiter was gay and "out" and wanted to know if Rachael would like to talk with Morgan Stanley.
"I'm fiercely loyal—I even went back to Enron after the crash," she said, and so even though Rachael wasn't happy, she almost didn't take the meeting. But Kelly Kearney, a colleague from the old firm suggested that the two of them just hear what the recruiter had to say.
Rachael thought about the call. "I thought in a good way: what kind of company was Morgan Stanley if they hired a gay recruiter?
"And so I thought, okay, I'll take this meeting and just see."
Rachael and Kelly met with a female branch manager from Morgan Stanley, and Rachael surprised herself.
"In that meeting, I came out to the Morgan Stanley branch manager," she recalled, "and it was the first time I was truly professionally out.
"And you know what? The branch manager said, 'I want to meet your family. To Kelly, I want to meet your husband. To me, I want to meet Valerie.' That had never happened to me in business before."
She and Kelly made the move to Morgan Stanley in early 2010. Today, she is a Vice President and Financial Advisor with Morgan Stanley Wealth Management and a member of the 2015 Class of MAKERS. And so far as Rachael is concerned, it's the power of relationships that makes Morgan Stanley the right place for her and her clients.
Rachael didn't start out in the financial services industry, though. Instead, she started working for Enron before she'd even graduated college—but nine years and a crash later, she went back to finish her degree. The end of Enron prompted her to explore being a financial advisor.
She learned quickly that her talent for building relationships served her well in her new industry. She loved the work; she loved her clients. But the move to Morgan Stanley helped her understand that a firm's culture could make a big difference.
"As difficult as transitioning a business was, truly, it was the best I ever made. The culture here is so different," Rachael recalls.
A recent series of surgeries brought her phone calls, home-baked banana bread and visits in the hospital and at home from colleagues—an outpouring she is certain would not have happened elsewhere. "It was amazing. It feels like an extended family," she said.
"Building a culture takes time, a lot of time … and we are so far ahead of any of the other firms that in my opinion they simply won't be able to catch up," she said.
That's what will keep the firm ahead, in Rachael's eyes.
As grateful as Rachael is for the strong relationships and supportive culture at Morgan Stanley, she's also a deep believer in "you get what you give." This credo drives her desire to give back through the Houston Area Women's Advisory Council (WAC).
Rachael is a deep believer in "you get what you give." This credo drives her desire to give back through the Houston Area Women's Advisory Council (WAC).
Lisa Cregan, Mid-Atlantic Regional Director of Morgan Stanley Wealth Management, started the WAC to bring together women financial advisors across the two Houston complexes and to host women from other firms who do not have this type of support. When Lisa left about a year ago, Rachael worried that this would be the end of the WAC, a "seminal part" of her time at the firm.
But Lisa had a successor in mind: "When I moved to the east coast there was never any doubt in my mind who I would ask to co-chair the Council. Rachael's excitement is contagious and she is passionate about the mission. She makes people want to be a part of the change."
Rachael accepted the position, becoming co-chair with Gail Stalarow, because Rachael knows, "This incredible group of women has helped shape the business. We get strength from each other." She adds, "I encourage anyone in any market to form something that looks and feels like this."
Rachael feels she has received much. At Morgan Stanley, her practice has increased fivefold, not counting the collective 25% revenue growth of the WAC. She's been named a Class of 2015 MAKER, an elite honor within the firm. She enjoys a work place where she's comfortable being her full self – where that "weight, that pressure of 'being out' has been lifted" and where it's liberating to have her manager know what her family looks like – and a workplace where her employer was the first organization to recognize her marriage to her partner of 12 years, even before the recent Supreme Court decision to extend same sex marriage rights to the entire nation.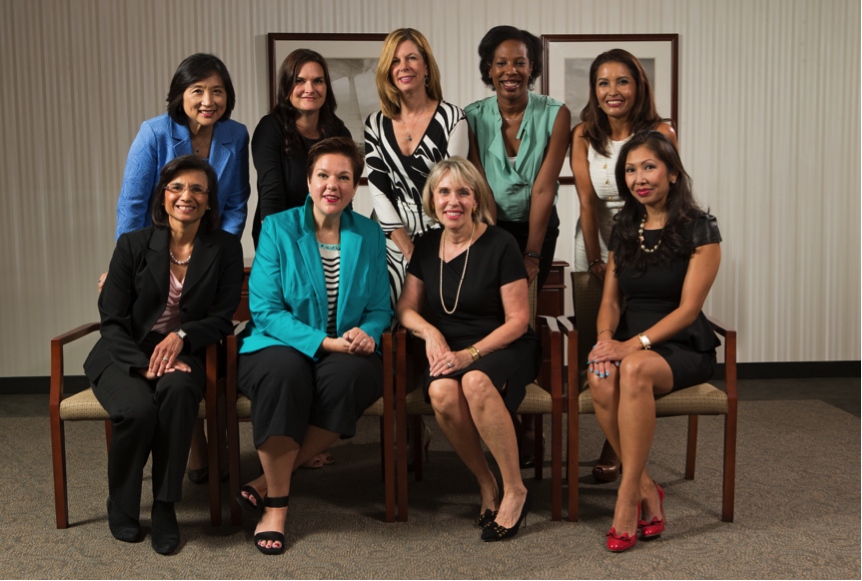 The Houston Area Women's Advisory Council (WAC) brings together women financial advisors across the two Houston complexes and hosts women from other firms who do not have this type of support.
In fact, Rachael and her spouse, Valerie, were the first couple to receive their marriage license in Houston after the ruling came out. "I didn't mean to be a poster child," Rachael shares, "but it's important for our family, and for the rights that come along with it." Weeks after the decision, Rachael said she's "still levitating" as she helps clients walk through the implications of the Court's ruling.
Even so, Rachael knows there is still room to grow—as a country, a city and a firm. When she learned recently that she's the only "out" employee in either of the two Houston Morgan Stanley Complexes, she thought that statistically, there had to be others beside her. "If they're out personally but not out professionally, there's still work to be done," she said.
In fact, her MAKERS video prompted a colleague to come out recently professionally—even though she has been out personally far longer than Rachael. "It takes people talking about it and being comfortable" for moments like that to happen, Rachael shares. "Everyone's journey is personal. So if my being out means we can have a conversation, then that's something I can do to help."
At Morgan Stanley, Rachael builds a culture of trust and of openness, for her clients and for her own family, by focusing on those relationships. Financial services is "definitely a business that women can excel in because many of us are so focused on the relationships, on not just what the client has invested with us, but overall what's happening in their lives."
Not only that, but Rachael and the WAC see financial services generally and Morgan Stanley specifically as the place for "an incredible career, especially for women with families. You have to build it, but you can build it in whatever way you want … and with people who you want to work with." She added, "I think that's important to hear, especially for women who haven't considered financial services. Morgan Stanley has all the tools—we'll give you all the amazing products and knowledge—but this career can be for you."
From Rachael's practice in Houston, Texas, she sees Morgan Stanley as a workplace where you can be yourself—and where the unique relational strengths of many women are needed. Her office is a place of powerful relationships, of giving freely to others, of strength in community—and her work on the Houston Area Women's Advisory Council is instrumental in creating that environment for more women—and more out people—in the future.