Marine Corps First Lieutenant Jordan Thayer discovered his love of advising clients by first helping his fellow Marines.
As a combat engineer stationed in Afghanistan, Marine Corps First Lieutenant Jordan Thayer oversaw a number of mission critical projects such as monitoring fuel deliveries and planning operations for major airfields.
However, perhaps the most unique mission Thayer tackled during his tour of duty was mentoring other Marines on their financial future.
Armed with a degree in business administration and five years as an intern with a team of Financial Advisor, Thayer was bitten by the financial services bug when he began sharing his financial literacy skills with those under his command—many of whom were making far more money than they had at home.
Today, the Seattle-based Thayer serves both his clients and his country as one of Morgan Stanley's forty-four employees who are active duty reservists or members of the National Guard.
Teaching the value of saving and investing
"Back in Afghanistan, my guys would say something like 'I have $10,000 in my bank account and I'm going to buy a new truck,'" says Thayer. "To which I'd reply, 'Hold on …. Let's talk about this.'"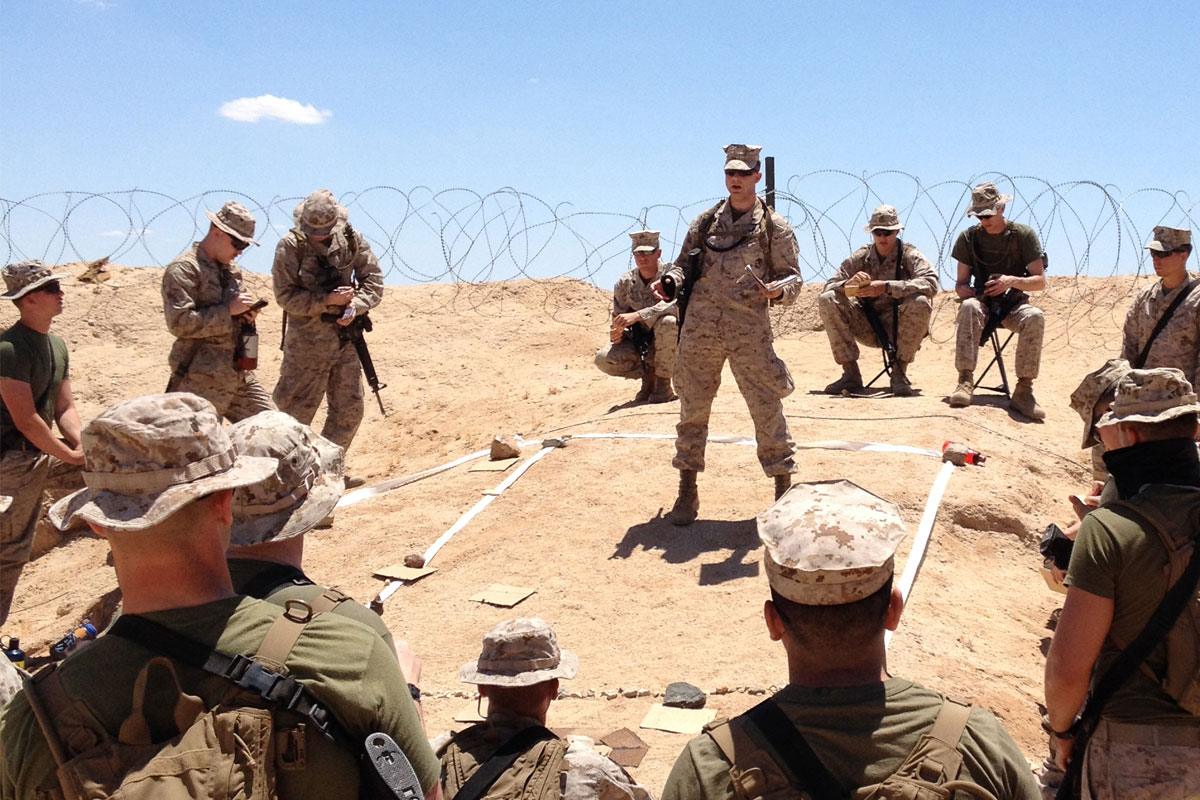 Thayer would then try to pull them away from the immediate thrill of spending. He asked them to picture the next five or ten years and imagine what could come from that same $10,000 if it was invested in a diversified manner. "That's when it dawned on me that I could definitely do this as a career," he says.
Before Thayer returned home to the U.S., he reached out to Financial Advisors in the Seattle area. James Russo, a Morgan Stanley Financial Advisor, took notice. After a series of interviews, Thayer was offered a job.
Once home, he began studying for the Series 7, Series 66 and insurance exams, all of which he passed with flying colors.
Military skills become business skills
Thayer notes that the organizational skills he used in the Marines translated well to the role of a Financial Advisor. "In Afghanistan, I set benchmarks for my Marines to excel at fitness and marksmanship tests. At Morgan Stanley, I set the same kind of benchmarks for myself, making sure I'm always staying in touch with clients and reaching out to the community," says Thayer. "It's a matter of prioritizing and controlling what I can control."
What Thayer cannot control are the monthly weekend drives for Marine Reserve meetings and spending two and a half weeks every summer training in the Mohave Desert. Building a wealth management practice is difficult enough for any first year Financial Advisor, but Thayer has the added responsibility of forty-five Marines under his command.
Of course, his military training sessions are not complete without financial training as well.
"Many of these guys are still kids, 19 to 22 years old, who have children of their own," he said. "I show them how to prepare for their children's college education and save for the unexpected."
Balancing work, duty and life
When word spread of Thayer's contributions to the firm and fellow soldiers, Morgan Stanley's management team took notice. Shelley O'Connor, Head of Field Management for Wealth Management, and Bill McMahon, Divisional Director for the Wealth Management Western Division visited the Seattle Complex. They joined with Seattle Complex Manager Alex Burlingame to sign a letter of support for veterans and reservists.
The letter stated: "We understand the value of veterans and currently serving reservists have to this community, this country and our company. We are devoted to supporting them and helping them fulfill their obligations and supporting their families in the event they are deployed to forward positions."
To ensure that Thayer can complete his military duties and provide best-in-class service to clients, Morgan Stanley strategically partnered Thayer with Ken Sparks, a Financial Advisor and former head of Military Outreach at the Defense Department's Employer Support of the Guard and Reserve (ESGR) in Washington State. "I know if I'm called to perform Marine Corps duties, my clients are still achieving their goals." The letter of commitment allows Thayer to truly service both clients and country.
To express his appreciation, Thayer nominated Morgan Stanley for the Freedom Award, and Burlingame for the Patriot Award. Burlingame won his award which is given out by the ESGR to managers for supporting reservists as they fulfill their military and civilian obligations.
Though he's now equipped with many more financial tools to advise fellow reservists, he is always sure to remind them of the importance of a dollar. "My favorite lesson will always be explaining why you shouldn't spend every dollar of your paycheck. Building a great life means building your finances."