After two Olympics, mogul skier Heather McPhie Watanabe knows something about smoothing out the financial bumps athletes often suffer during their quest for gold.
Olympic mogul skier Heather McPhie stares down the 900-foot slope of the women's freestyle mogul run, pocked with more than 60 waist-high, knee-crushing bumps she needs to negotiate at a speed that makes her legs pump like twin jackhammers.
That's the easy part. A quarter of the way down, she plans to become the first woman to pull off a "back full"—a backflip with a full twist—while flying about 15 feet in the air, yet still conserve enough energy to throw an off-axis "720 D spin" before the finish. "At that moment, I was in the zone and there was no room for thought," she says. "But I definitely had self-doubt leading up to that run."
The run she's recalling happened at the 2014 Winter Olympics in Sochi, when Heather—now McPhie Watanabe, and a Financial Advisor with Morgan Stanley—qualified to represent the U.S. in the Olympics for the second time, based on her World Cup tour results. "The intensity of that moment is crazy—I had less than 30 seconds to show what I had worked on for 18 years."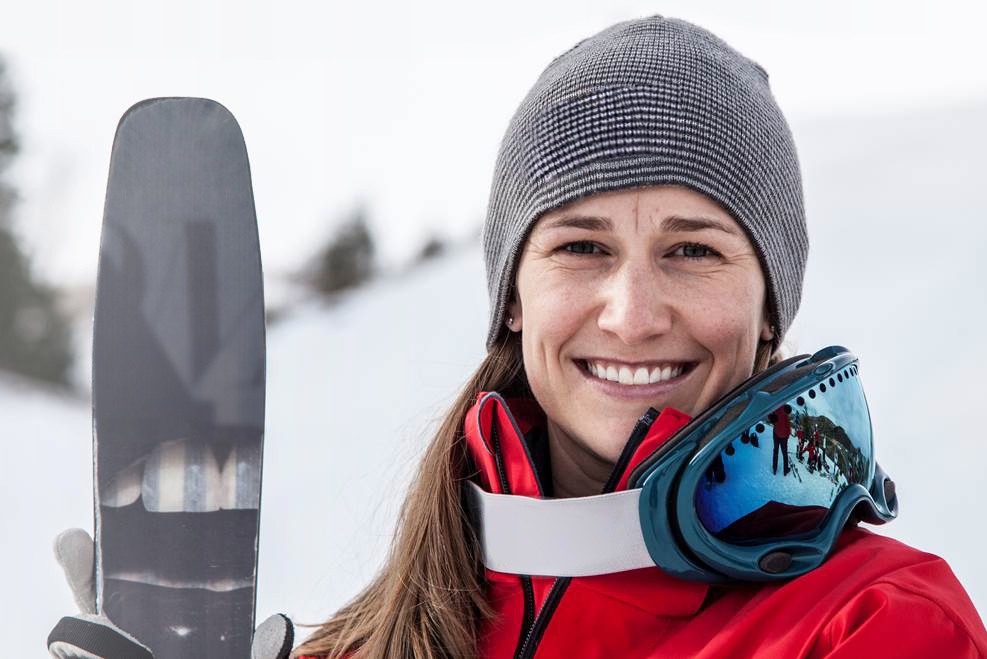 She nailed the run, and in doing so, raised her prospects for sustaining herself financially through another four-year Olympic cycle. "To say that chasing the Olympic dream is an expensive endeavor for a skier is a supreme understatement," Heather says. "We don't get a government stipend like some athletes in other countries do. In mogul skiing, it all comes down to about eight competition days a year to make money, or in the case of the Olympics, to perform well enough to lock in sponsorships. That's how tenuous and inconsistent your income stream is."
Heather considers herself lucky. Her best friend's father, a financial advisor, taught her how to treat those eight competition days a year as "liquidity events," and to plan for the cost of injuries, or when she might not win prize money.
"This is why I joined Elizabeth Lockette in Morgan Stanley's Global Sports & Entertainment (GSE) group," Heather explains. "I didn't want one 30-second run to dictate financial stability." She and Elizabeth, her team leader, guide their athlete clients on how to manage their cash windfalls so that they don't have to worry about not winning, or riding out the season because of injury. "We tell our clients to plan for the times when they are not going to make money," says Elizabeth, who is the Sports and Entertainment Director for the team. "I mean, that goes for anyone, but particularly for athletes, because they have to go through so many transitions in their life."
Planning for Transition
The inevitable transition out of a sporting career is the last thing many athletes want to talk about when they're at the top of their game, but that's when they should be talking about it the most, says Heather. "When you're at the peak of your athletic career, it's hard for many athletes to believe they won't be making that kind of money for a long time. But that's when they should be preparing for their next chapter in life."
Elizabeth was speaking to retiring U.S. Ski & Snowboard team athletes about the importance of planning for transitions, when Heather met her for the first time back in 2015. "I was riveted by what Liz said, and I knew that's what I wanted to do." After competing at Sochi in 2014, while she was ranked fifth in the world for women's mogul skiing, Heather decided that it was time to make her own transition plans. She kept in touch with Elizabeth and eventually joined her team.
This year marks the first time in 12 years that Heather isn't on the slopes herself, competing in an Olympics. Instead, she's watching the events in Pyeongchang from home on TV with a different perspective of what lies ahead for the athletes. "I love doing what I do now," Heather says, as she turns off the screen and cuddles her three-week-old daughter. "I love that I can help ease people's minds about their finances, so they can focus on doing their best in their sport."